For 91 days,
Iceland was our home. We spent three unforgettable summer months exploring some of the world's most unique nature; tramping across glaciers, entering volcanoes, bathing in hot springs, and hiking across valleys of unearthly beauty. Whether you're planning your own journey, or are just interested in seeing what makes Iceland such a special place, our articles and photographs will surely be of use. Start
at the beginning
of our adventures, visit our
comprehensive index
to find something specific, or choose one of the articles selected at random, below: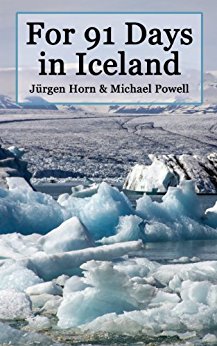 Over the course of the 91 days we spent in Iceland, we saw more otherworldly nature than in the rest of our lives combined. This tiny country on the northern edge of the Atlantic Ocean is one of the most special places on Earth, filled not just with unforgettable outdoor adventures, but with wonderful little towns and some of the friendliest people we've ever encountered.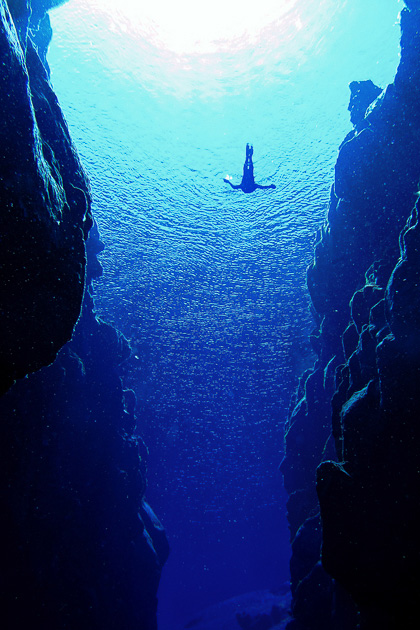 Floating on your stomach in near-freezing water is normally an experience one has only after being murdered by the Mafia. But in the right circumstances, it can be enjoyable. When you're alive, for instance, and looking through crystal clear glacial water at the Silfra Fissure.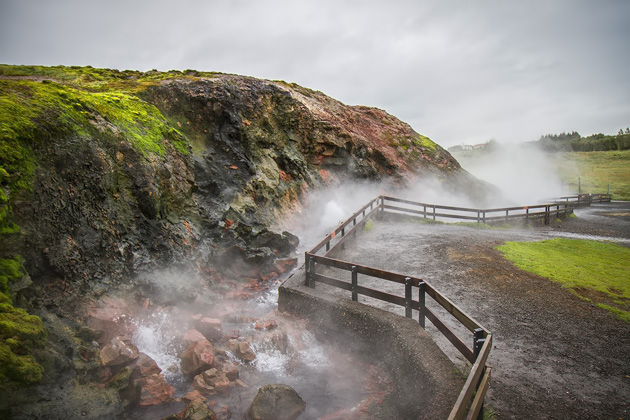 On either side of Reykholt are two remarkable water-related sights. Measured by the volume of water produced, Deildartunguhver is the largest hot spring in Europe. And Hraunfoss, or the "Lava Field Waterfall", is precisely as strange as its name implies.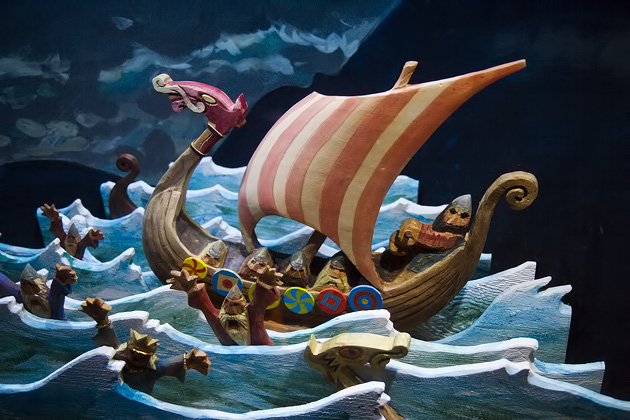 The town of Borgarnes is a standard stopping point for buses from Reykjavík headed toward the north. Although we had been here many times, we hadn't seen anything except the bus stop's bathroom. Turns out, there are better places to spend time in Borgarnes, such as the wonderful Landnámssetur Íslands, the Settlement Center of Iceland.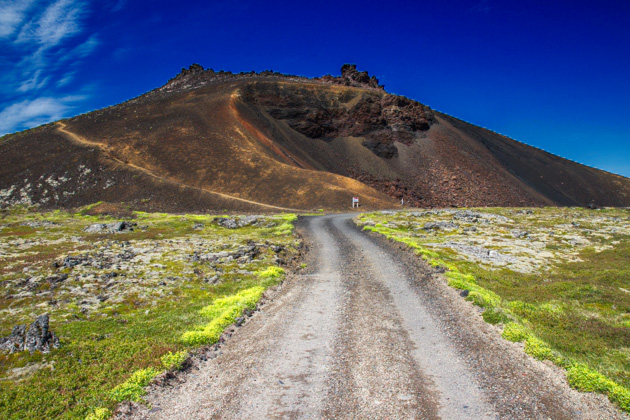 We set out early from Hellissandur for a big day of hiking around the western end of the Snæfellsnes Peninsula. This was our first extended hike in Iceland, and we had planned a promising route through lava fields, to the rims of craters, past waterfalls and across glacial rivers. Well, "crossing glacial rivers" wasn't actually on the itinerary; it was more like a last-minute surprise at the day's end.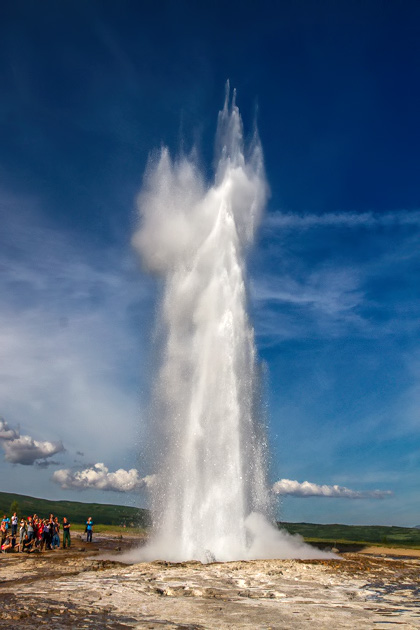 The Haukadalur Valley, found along the Mid-Atlantic Ridge just northeast of Þingvellir, is an especially restless area of geothermal activity. Along with other bubbling pools of rotten-smelling sulfur, it's here that you can find Geysir. This is the original — the geyser which lends its name to all others.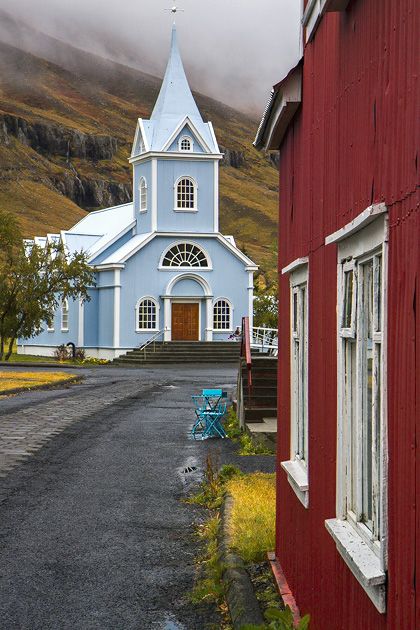 One of the larger towns in the Eastfjords, Seyðisfjörður is best known as the port for ferries arriving once a week from Denmark. We didn't know much else about it when we decided to spend the night here, but were pleasantly surprised. Seyðisfjörður was one of the more charming villages we visited during our entire journey around the country.