For 91 days,
Iceland was our home. We spent three unforgettable summer months exploring some of the world's most unique nature; tramping across glaciers, entering volcanoes, bathing in hot springs, and hiking across valleys of unearthly beauty. Whether you're planning your own journey, or are just interested in seeing what makes Iceland such a special place, our articles and photographs will surely be of use. Start
at the beginning
of our adventures, visit our
comprehensive index
to find something specific, or choose one of the articles selected at random, below: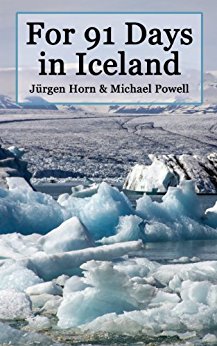 Over the course of the 91 days we spent in Iceland, we saw more otherworldly nature than in the rest of our lives combined. This tiny country on the northern edge of the Atlantic Ocean is one of the most special places on Earth, filled not just with unforgettable outdoor adventures, but with wonderful little towns and some of the friendliest people we've ever encountered.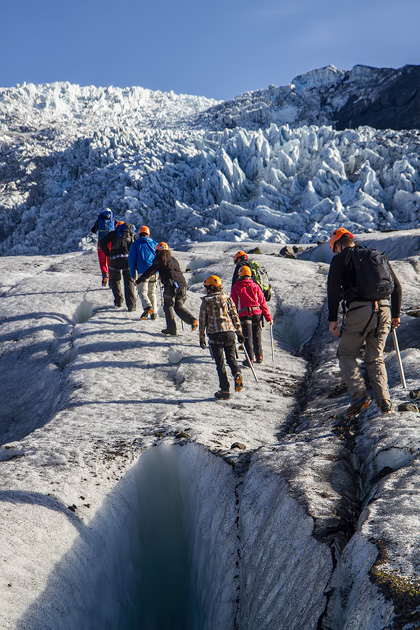 Almost inconceivably, we had lived in Iceland for three months without having been on a glacier. These massive chunks of ice account for over ten percent of the country's surface area, and exert an enormous influence over life on the island. Had we neglected them, our exploration of Iceland would have been incomplete. And so, on our final excursion, we struck off across the ice.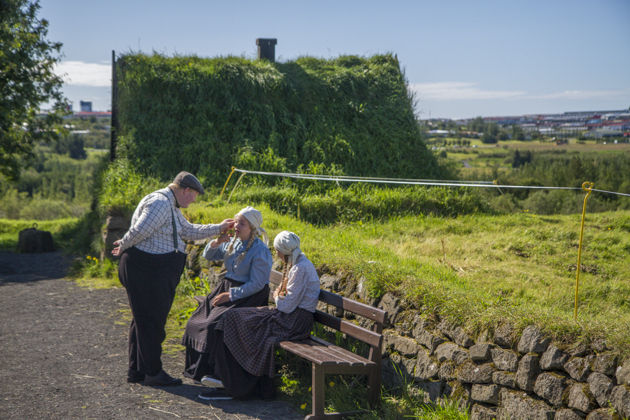 Upon arriving in the village of Árbær, I was amused by the men and women dressed in historical attire, toiling at tasks around the farm. But after an hour, I no longer registered their presence. And as the day progressed, I found myself worrying about the impending harvest back home. Would old Betsy survive another winter? Say, that's a fetching wench. I wonder whither she brings that bucket of mead, and what her dowry may be. And then my cellphone rang, snapping me back into reality.
Not far from the Viti Crater on the northeastern side of Mývatn, we encountered the lavafield of Leirhnjúkur, which is part of the Krafla volcanic region. Nearly thirty years after the last eruptions, the ground here is still smoking and hot to the touch.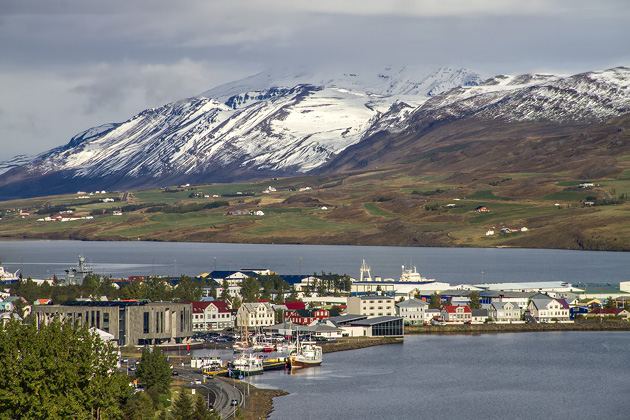 When we pulled into Akureyri, I couldn't believe my eyes. This cute little village was supposed to be the second-biggest city in the country? Come on, Iceland, stop kidding. Where's the real Akureyri? Where is this "Capital of the North" we'd read so much about? Where are you hiding it?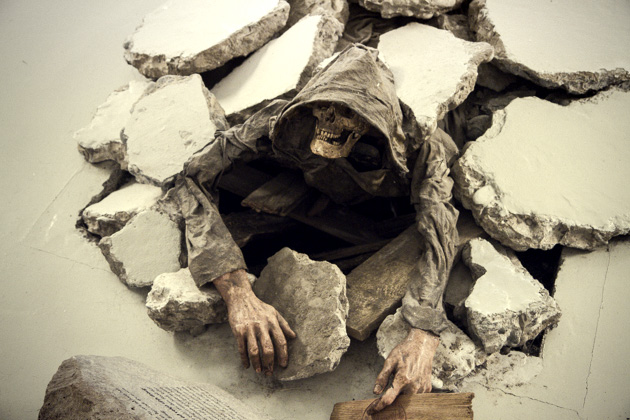 The first stop of our week-long tour of the Westfjords was in the tiny eastern village of Hólmavík, where we visited the unsettling Museum of Sorcery and Witchcraft.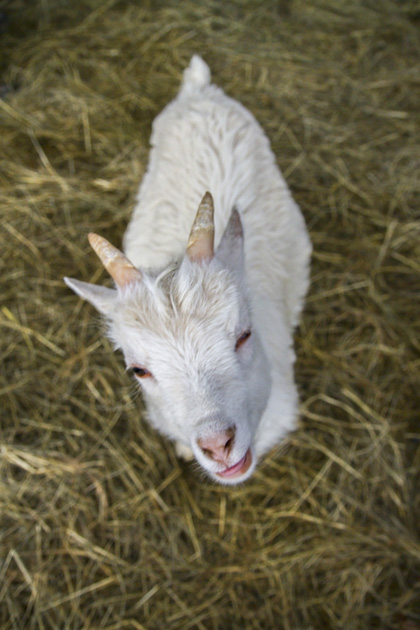 Head aloft, it casts a wizened gaze across the smokey valley. Noble creature! With its shaggy coat, crooked horns, tortured cry and filthy rear-end, has creation ever seen an animal as majestic as the goat? Imagine our euphoria on discovering that Iceland has its very own indigenous breed!