For 91 days,
Iceland was our home. We spent three unforgettable summer months exploring some of the world's most unique nature; tramping across glaciers, entering volcanoes, bathing in hot springs, and hiking across valleys of unearthly beauty. Whether you're planning your own journey, or are just interested in seeing what makes Iceland such a special place, our articles and photographs will surely be of use. Start
at the beginning
of our adventures, visit our
comprehensive index
to find something specific, or choose one of the articles selected at random, below:
mike_frontpage(); ?>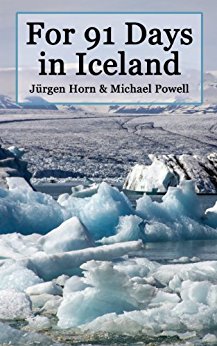 Over the course of the 91 days we spent in Iceland, we saw more otherworldly nature than in the rest of our lives combined. This tiny country on the northern edge of the Atlantic Ocean is one of the most special places on Earth, filled not just with unforgettable outdoor adventures, but with wonderful little towns and some of the friendliest people we've ever encountered.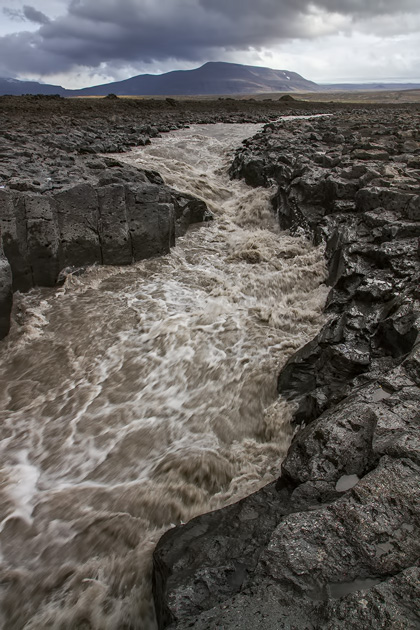 For 60 kilometers between the Hvitá valley resort of Húsafell and the Þingvellir National Park, the bumpy Kaldidalur (Cold Road) cuts between glaciers and across lava fields. It takes about two hours to traverse and acts as a kind of beginner's course to the country's highlands.
A stroll around the island sounds nice, we thought. A leisurely pace, pleasant weather, verdant hills, volcanoes, beaches, cliffs and a bit of puffin-spotting... a perfect way to spend the afternoon! Hours later, collapsed onto a couch from which we were physically unable to arise, we reflected on this early optimism. The ridiculous buoyancy in our step as we set out on an "easy stroll" around Heimaey. Oh, we remembered how cheerful we had been. We remembered with blackest hate.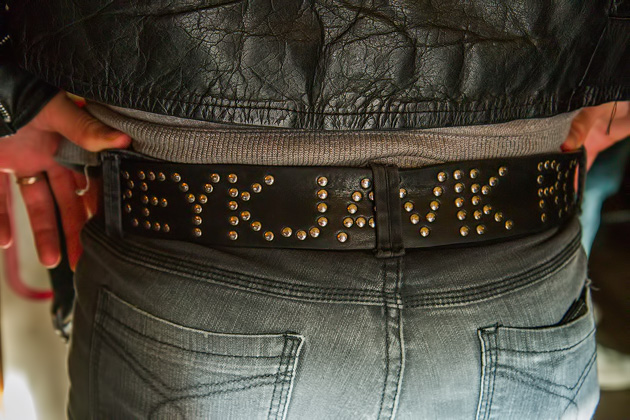 Reykjavík is more than just Iceland's biggest city. It's Iceland's only city. Really, even calling it a "city" feels like an affront to its spirit. Despite claiming two-thirds of the country's total population, Reykjavík is closer to an overgrown village than a major European capital.
A light-gray concrete space shuttle pointed to the stars, the Hallgrímskirkja is Reykjavík's most instantly recognizable landmark. Set atop a hill, the Lutheran church is visible from miles away, and its tower offers one of the best views of the city.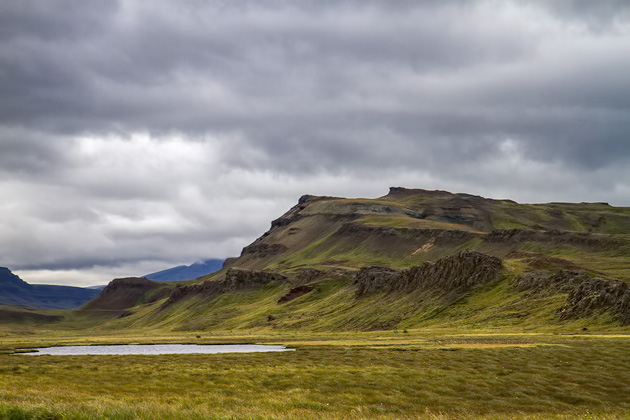 While in Iceland, we've learned that bad weather isn't sufficient reason for modifying plans. If you insist on a sunny day to do anything, you might be waiting a very long time. So, despite the terrifying storm front rapidly approaching from the south, we zipped up our rain jackets and set out on a hike from Varmaland to the nearby town of Bifröst.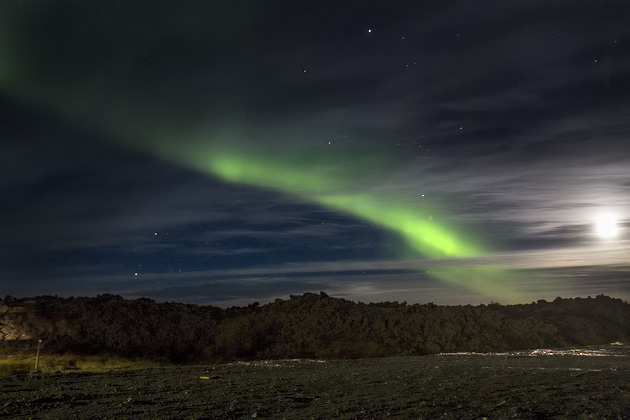 The daylight hours were growing shorter, but we took our leave of Iceland before the true onset of winter, when the country would be plunged into a period of almost unbroken darkness. For us, Iceland was all about the light. A light which powered long summer days. Which illuminated vistas of mountains, fjords and waterfalls. Which fought through clouds to reflect off a glacier and momentarily blind us. This light, shining on a country that didn't need anywhere near 91 days to work its way into our hearts.