For 91 days,
Iceland was our home. We spent three unforgettable summer months exploring some of the world's most unique nature; tramping across glaciers, entering volcanoes, bathing in hot springs, and hiking across valleys of unearthly beauty. Whether you're planning your own journey, or are just interested in seeing what makes Iceland such a special place, our articles and photographs will surely be of use. Start
at the beginning
of our adventures, visit our
comprehensive index
to find something specific, or choose one of the articles selected at random, below:
mike_frontpage(); ?>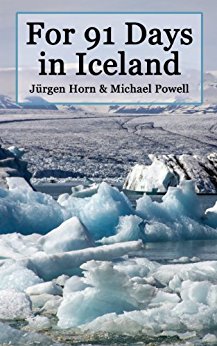 Over the course of the 91 days we spent in Iceland, we saw more otherworldly nature than in the rest of our lives combined. This tiny country on the northern edge of the Atlantic Ocean is one of the most special places on Earth, filled not just with unforgettable outdoor adventures, but with wonderful little towns and some of the friendliest people we've ever encountered.
A light-gray concrete space shuttle pointed to the stars, the Hallgrímskirkja is Reykjavík's most instantly recognizable landmark. Set atop a hill, the Lutheran church is visible from miles away, and its tower offers one of the best views of the city.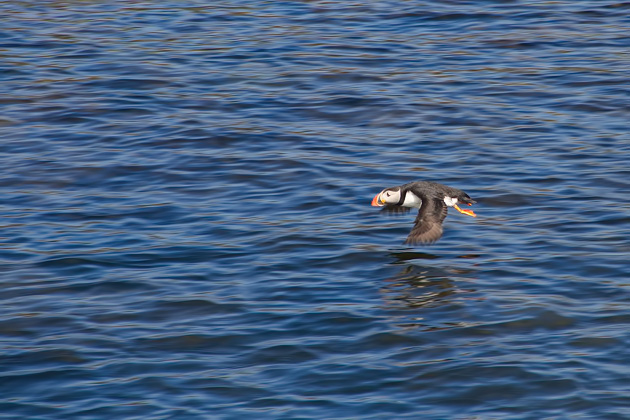 With their bright orange beaks and white-feathered faces, puffins are far and away Iceland's favorite bird. Ten million of the little guys make their home here, and though they generally colonize cliffs or off-shore islands, there are opportunities to spot them even in Reykjavík. It was to this end that we hopped on a boat departing the city harbor.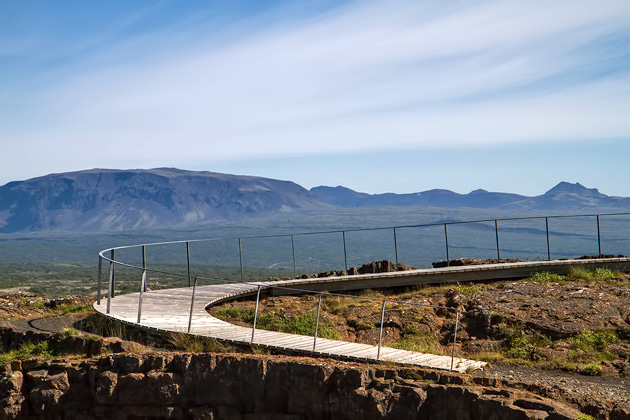 "Stop corruption: We promise to stop corruption. We'll accomplish this by participating in it openly." Now that's a political promise I can believe in! It's just one of the excellent items in the platform of The Best Party, led by Reykjavík's Jón Gnarr.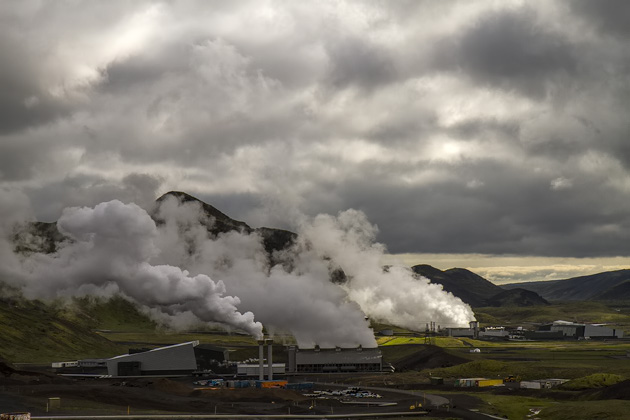 Just outside the hot spring haven of Hveragerði is the Hellisheiði Geothermal Power Station. If you want to visit, don't worry about accidentally driving past without spotting it. This is the world's largest geothermal plant, spouting giant columns of steam high into the atmosphere, and it's unmistakable.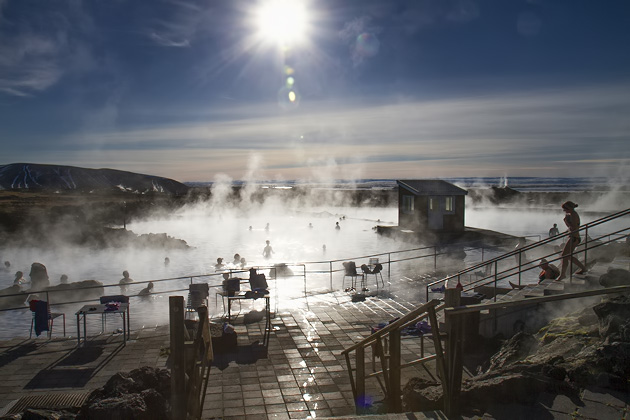 While we enjoyed our visit to the Blue Lagoon, we did have a few complaints. It was too expensive, too crowded and although the landscape of black lava was striking, it could have benefited from more variety. Iceland was apparently listening to us and taking notes, because we found all our complaints improved upon at the "Blue Lagoon of the North": the Jarðböðin Nature Baths.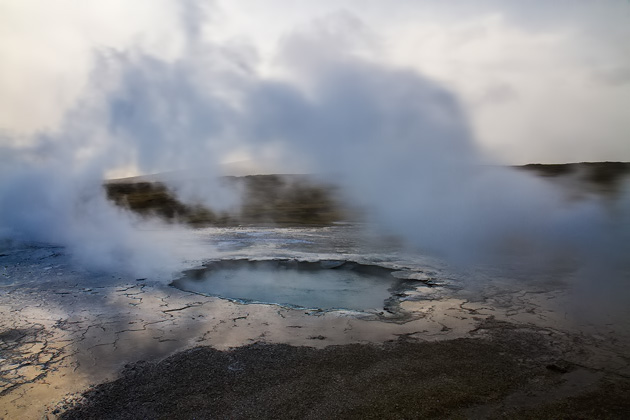 At the midway point of our journey along the Klöjur Road, we stayed overnight at Hveravellir. After hours of desolate lava fields and no signs of life (apart from the occasional shrub), we greeted this lonesome outpost like Bedouins stumbling upon an oasis in the desert.