For 91 days,
Iceland was our home. We spent three unforgettable summer months exploring some of the world's most unique nature; tramping across glaciers, entering volcanoes, bathing in hot springs, and hiking across valleys of unearthly beauty. Whether you're planning your own journey, or are just interested in seeing what makes Iceland such a special place, our articles and photographs will surely be of use. Start
at the beginning
of our adventures, visit our
comprehensive index
to find something specific, or choose one of the articles selected at random, below:
mike_frontpage(); ?>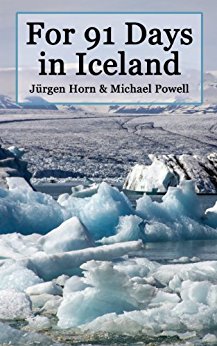 Over the course of the 91 days we spent in Iceland, we saw more otherworldly nature than in the rest of our lives combined. This tiny country on the northern edge of the Atlantic Ocean is one of the most special places on Earth, filled not just with unforgettable outdoor adventures, but with wonderful little towns and some of the friendliest people we've ever encountered.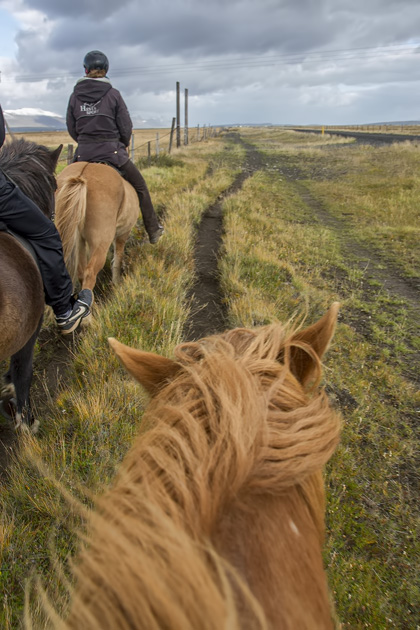 Our time together was short, but Mósa didn't need long to work her way into my heart. I loved her soft coat, her short stature, her rich color, and how she farted with every other step. I loved her mane, and her mild countenance when I accidentally pulled some of it out. I loved how determined she was to speed past others when it came time to gallop. I loved her stubbornness. And most of all, I loved that she didn't buck me off, although it would have been so very easy.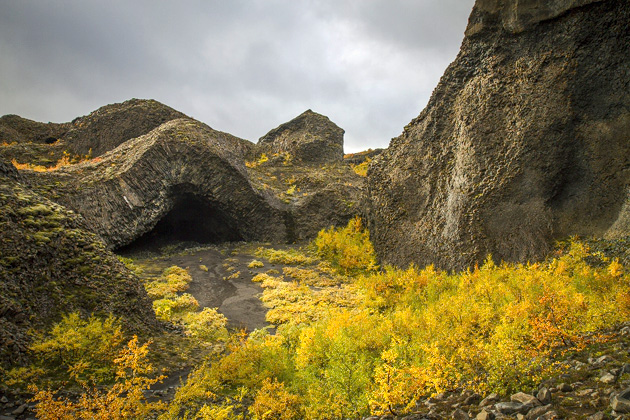 After visiting the cliffs of Ásbyrgi, we hopped in the car and drove a few minutes south to the Vesturdalur campsite and the start of an extraordinary five-kilometer trail which would bring us through the Hljóðaklettar (Echo Rocks) to the foot of the Rauðhólar (Red Hills).
Geologically speaking, Iceland is one of the Earth's newborns. The island didn't even exist until after the age of dinosaurs had passed, and it was the last European territory to be settled. Iceland continues to grow, still firmly in its adolescence, but its short history has been a volatile one. Whether they've been dealing with abusive Danes, glaciers, the plague or volcanic ash, Icelanders have had it rough. Here's a rundown of the biggest events in the country's history.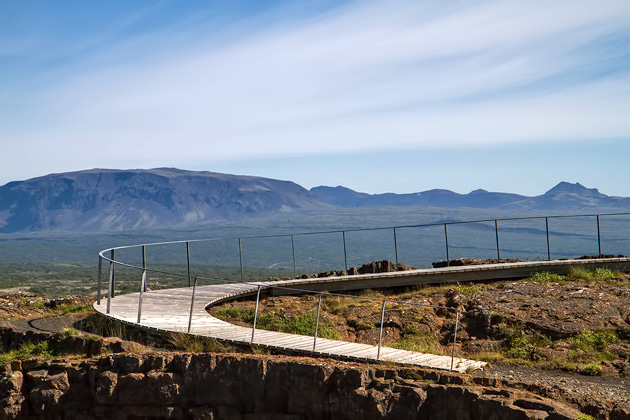 "Stop corruption: We promise to stop corruption. We'll accomplish this by participating in it openly." Now that's a political promise I can believe in! It's just one of the excellent items in the platform of The Best Party, led by Reykjavík's Jón Gnarr.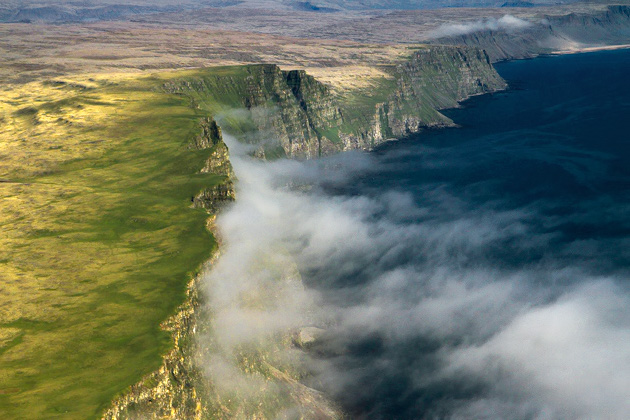 We had spent an exhausting six days driving and camping around the Westfjords, the remote slice of land that makes up Iceland's northwestern corner. It was an amazing trip, but also amazingly tiring. "That's it!" we cried once back in the capital. "We's taken all the Westfjords we can take and we can't takes no more!" Little did we know, we'd return the very next day.
Not far from the Viti Crater on the northeastern side of Mývatn, we encountered the lavafield of Leirhnjúkur, which is part of the Krafla volcanic region. Nearly thirty years after the last eruptions, the ground here is still smoking and hot to the touch.