For 91 days,
Iceland was our home. We spent three unforgettable summer months exploring some of the world's most unique nature; tramping across glaciers, entering volcanoes, bathing in hot springs, and hiking across valleys of unearthly beauty. Whether you're planning your own journey, or are just interested in seeing what makes Iceland such a special place, our articles and photographs will surely be of use. Start
at the beginning
of our adventures, visit our
comprehensive index
to find something specific, or choose one of the articles selected at random, below:
mike_frontpage(); ?>
Showing #11 - 20 of 106 Articles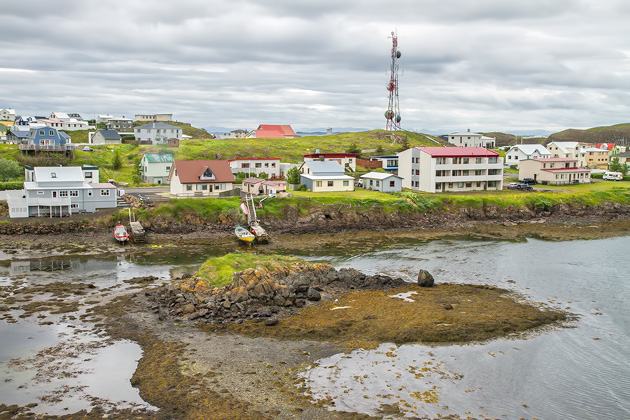 With its quaint multi-colored houses and outstanding location in the Breiðafjörður Bay, Stykkishólmur was the best town during our three-day trip to the Snæfellsnes Peninsula. Though its population is only around 1000, there's plenty to occupy visitors, including three excellent museums.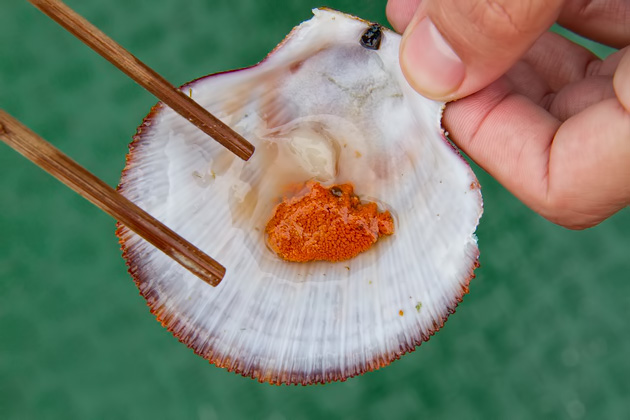 If you hear the same suggestion from a variety of different locals, it's smart to listen. And it seemed that everyone we talked with in Stykkishólmur recommended a boat trip of the islands around the bay. So we bought tickets, and discovered that the locals were right. The Viking Sushi Tour was one of the most entertaining excursions we had in Iceland.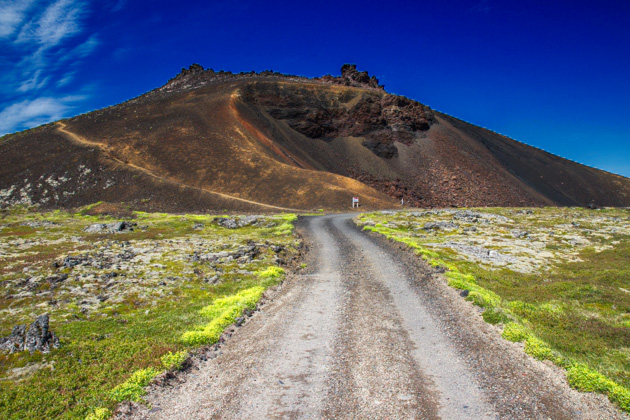 We set out early from Hellissandur for a big day of hiking around the western end of the Snæfellsnes Peninsula. This was our first extended hike in Iceland, and we had planned a promising route through lava fields, to the rims of craters, past waterfalls and across glacial rivers. Well, "crossing glacial rivers" wasn't actually on the itinerary; it was more like a last-minute surprise at the day's end.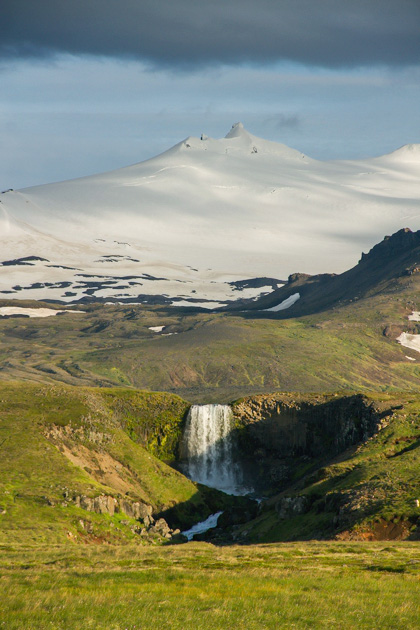 Our excursion into the Snæfellsjökull National Park was the first big hike we'd embarked on in Iceland, and was an incredible introduction to the country's nature. By the early afternoon, we had already seen an old Irish well, an amazing crater and a lava-field. But the second part of our day would prove to be even more action-packed.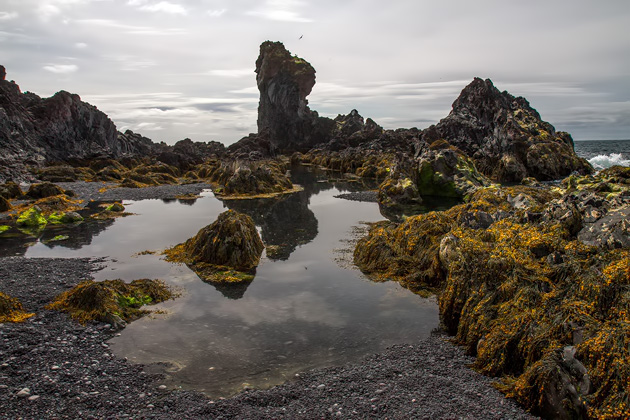 The day after our soul-crushing 20-mile trek out of Hellissandur, we hopped on a bus run by Snæfellsnes Excursions which brought us around the southern coast of the peninsula. Sitting in a bus all day and basking in the awe-inspiring scenery of the Snæfellsnes without any walking involved? That was exactly what our aching bones were hoping for.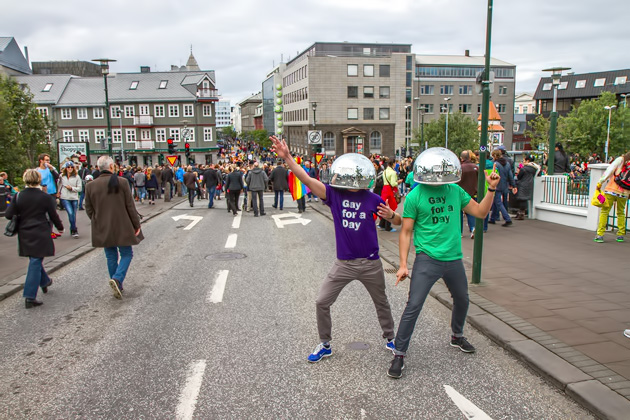 Jürgen and I have been to our share of pride parades around the world: Boston, Berlin, NYC, Spain. But we've never seen a Gay Pride quite like Reykjavík's, held annually in August. Led by its mayor, the entire city paints itself in rainbow colors and puts on an astonishing celebration of gayness.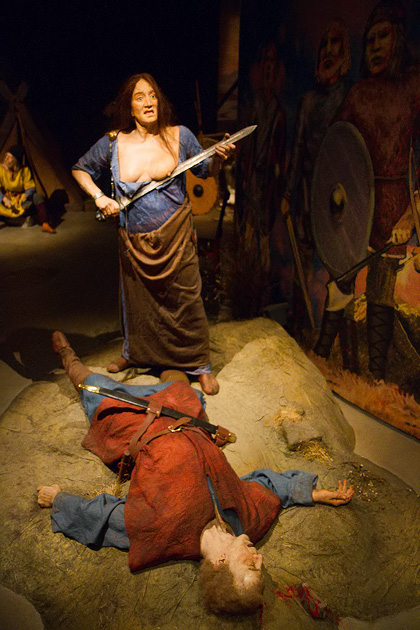 Like most countries, Iceland has its share of legends from the time of its founding. But unlike most countries, Iceland's legends are about Vikings, guaranteed to be bloody and exciting. For the uninitiated, the country's sagas have been brought to life in the excellent Saga Museum.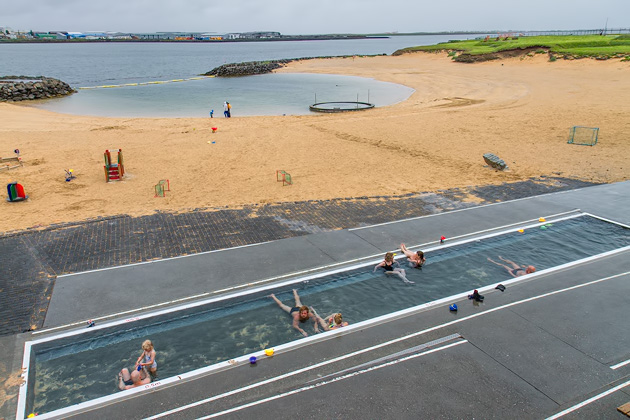 Close to the Perlan Building, and directly underneath the path of roaring planes landing at the nearby Reykjavík airport, is the Nauthólsvík Geothermal Beach, one of the city's favorite hangouts.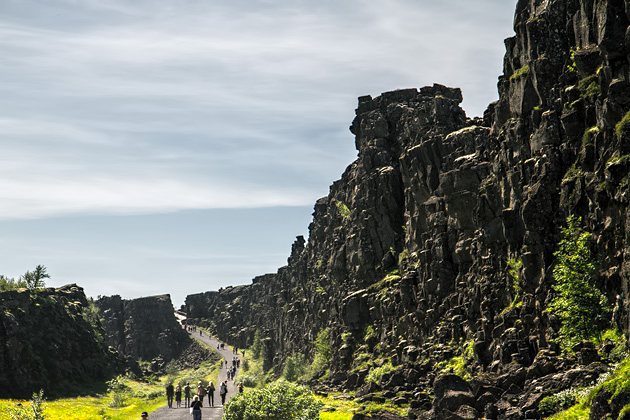 Reykjavík may be the capital, but the rift valley of Þingvellir (pronounced "thing-vet-lir") is the true heart of Iceland. Over a thousand years ago, the country's first parliaments were convened here, adding historical significance to an area of unbelievable natural beauty.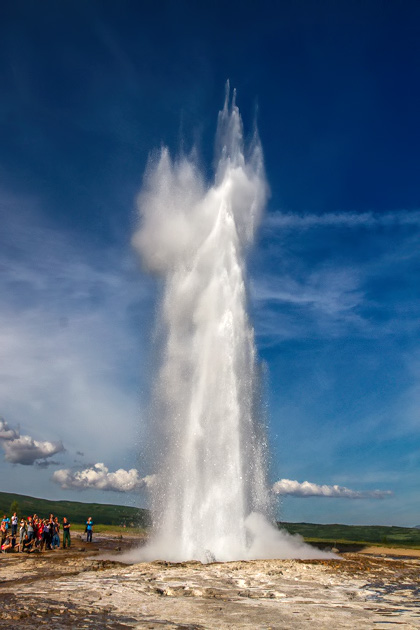 The Haukadalur Valley, found along the Mid-Atlantic Ridge just northeast of Þingvellir, is an especially restless area of geothermal activity. Along with other bubbling pools of rotten-smelling sulfur, it's here that you can find Geysir. This is the original -- the geyser which lends its name to all others.