Three Waterfalls of Southern Iceland
"Don't go chasing waterfalls". Words of advice from TLC, the greatest American girl group of the 1990s. No doubt it's a catchy refrain, but what a terrible message! Why should three women who achieved their own dreams dissuade their fans from "chasing waterfalls"? To stick to the rivers that they're used to? I suspect T-Boz and co. were trying to nip future competition in the bud. And it's not just bad advice on a metaphorical level. As we've discovered in Iceland, waterfall-chasing can be very rewarding indeed.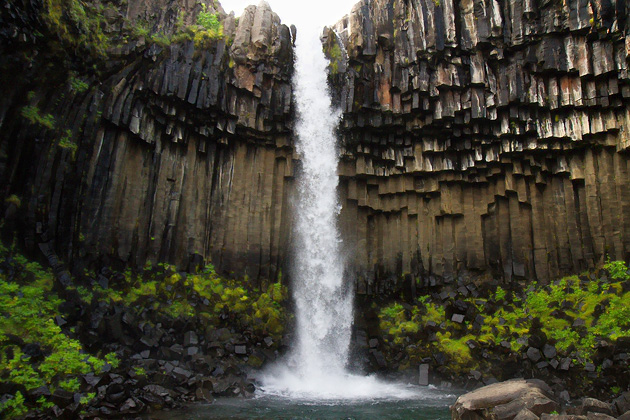 Svartifoss
We read that the Hallgrímskirkja had been inspired by Iceland's geography, but until gazing upon Svartifoss, we didn't understand how literal the inspiration had been. The church's architect reversed the color scheme from black to white, but otherwise Mother Nature has a solid case for copyright infringement.
The "Black Falls" are found in the Skaftafell National Park. The park itself is one of these massive Icelandic places where you could hike for days through valleys and across glaciers without seeing another soul. So it's merciful that the park's best waterfall is just a couple kilometers from the entrance. Svartifoss isn't especially powerful but, with a backdrop of pitch-black basalt columns arranged behind the water like a curtain, it's absolutely gorgeous.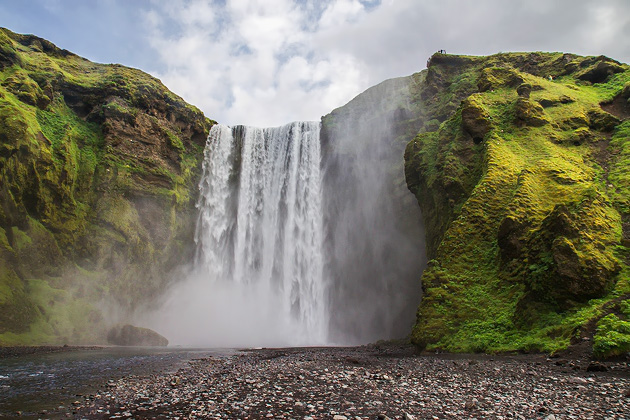 Skógarfoss
A rectangular sheet of water which falls straight down for 60 meters and produces an awe-inspiring splash, Skógarfoss might be the most classic "waterfall" we've ever seen. Most waterfalls are like, you tell a group of five-year-olds to draw a circle, and their sketches are basically correct, definitely "circles" in the general sense of the word. But then little Julie turns in this absolutely perfect circle, and you're vaguely unsettled. Skógarfoss is like that. Almost creepy in its perfection, just like that weird little Julie.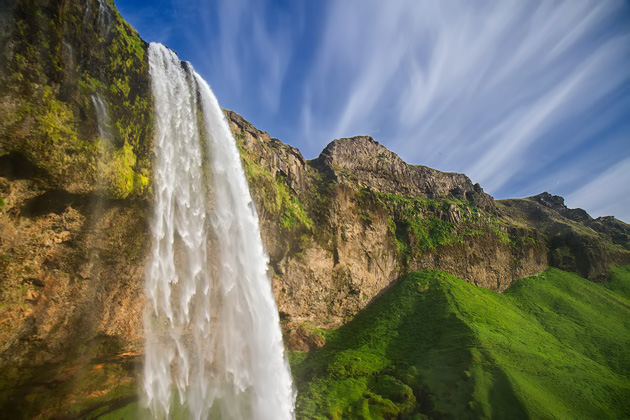 Seljalandsfoss
Even more impressive than Skógarfoss or Svartifoss, is Seljalandsfoss, found just twenty minutes west of Skógar. This massive cascade is visible from the ring road, not far off from Reykjavík, so it's a sure bet that every single tour bus will be making a stop. The first time we visited was at the end of a very long day tour, when our guide gave us all of fifteen minutes to fight past the other groups and briefly bask in the waterfall's glory.
The second time was a lot more fun. We had our own transport, were with friends, and arrived at around 10pm. The hour was late, but the Icelandic summer sun was still out, and we had the entire waterfall to ourselves. Seljalandsfoss is incredibly loud and drops directly into a deep pool, producing a thick sheet of spray. But the best part is the path which loops around behind the waterfall, allowing you to view it from every angle.
Locations on Our Map: Svartifoss | Skógarfoss | Seljalandsfoss
We visited these waterfalls as part of the Glacier Lagoon Tour and one by renting a car from SADcars
Three Waterfalls of Southern Iceland
More Pictures from Svartifoss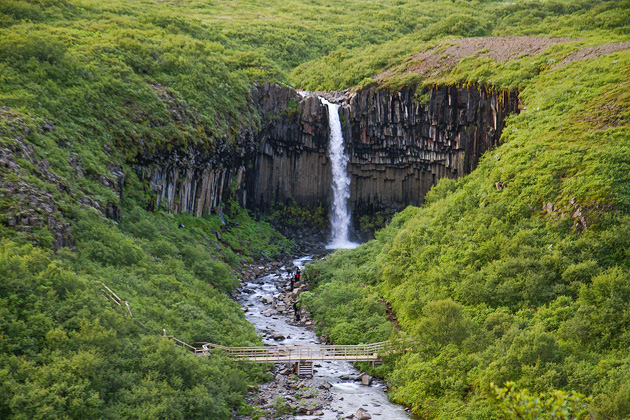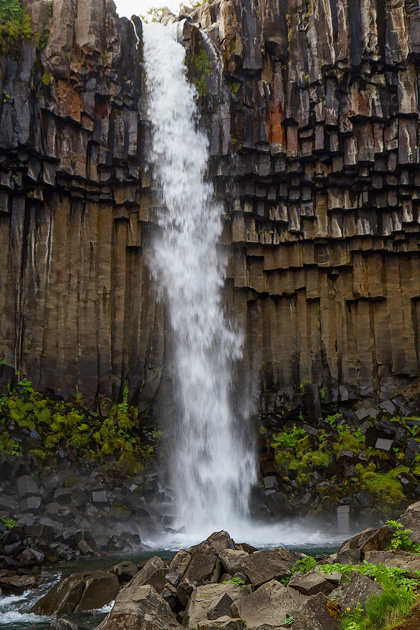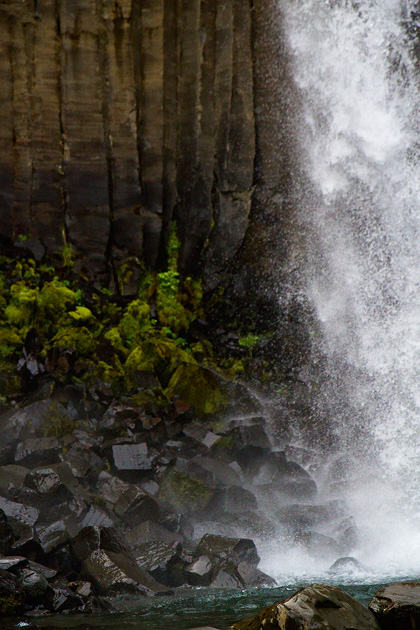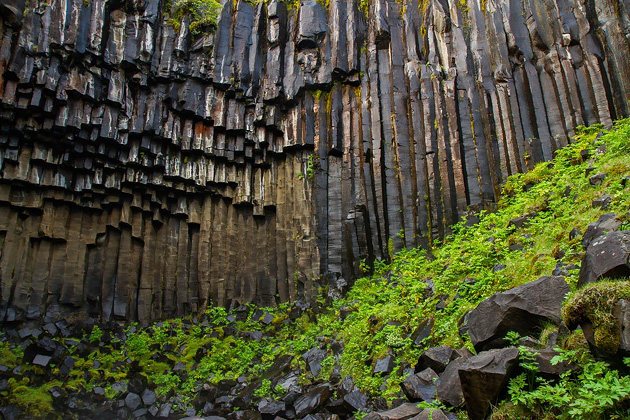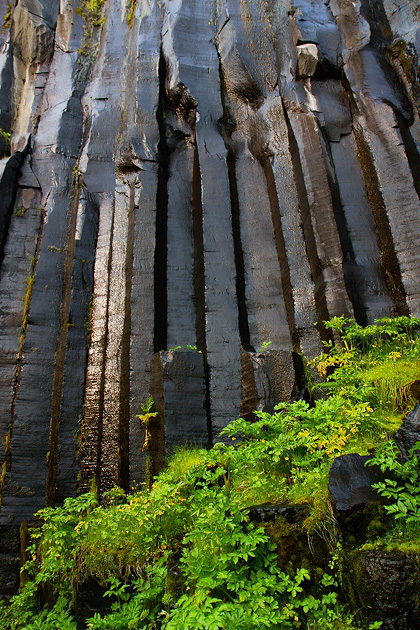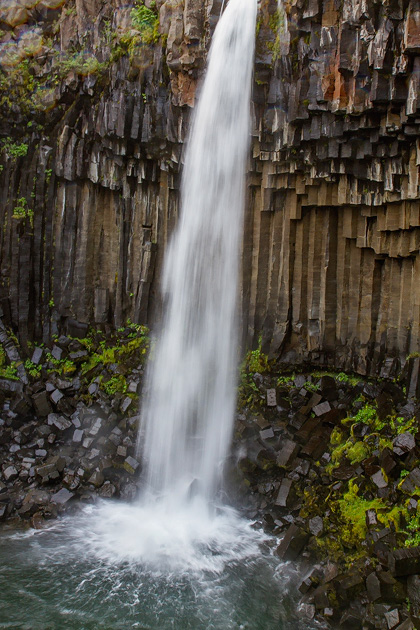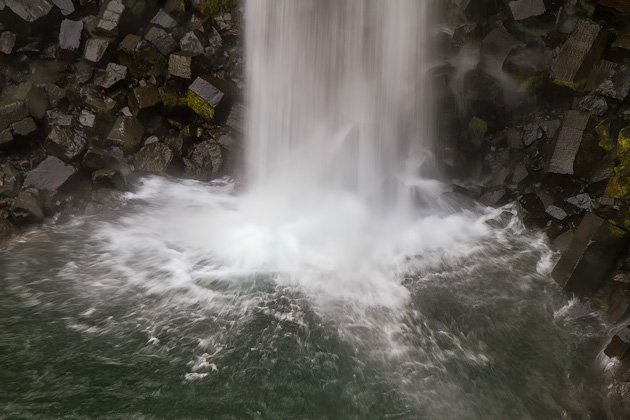 More Pictures from Skógarfoss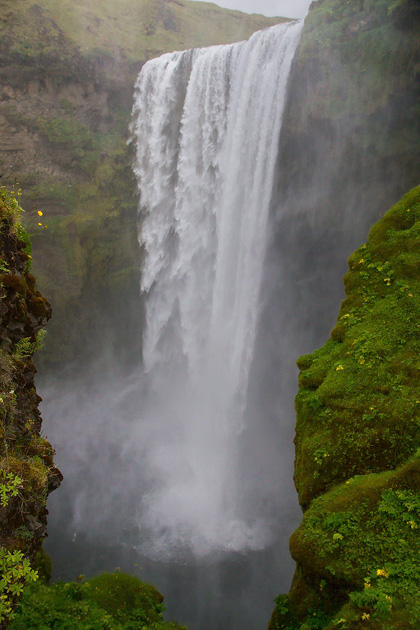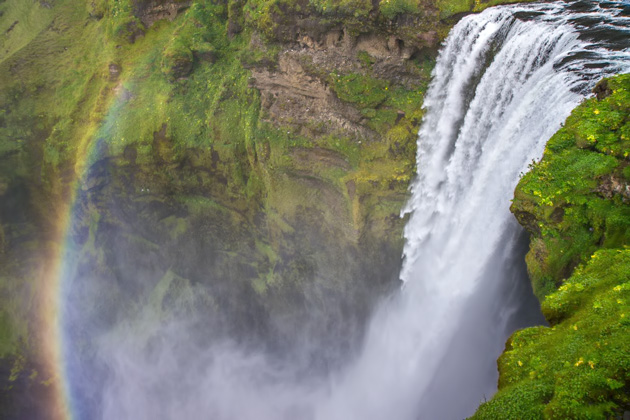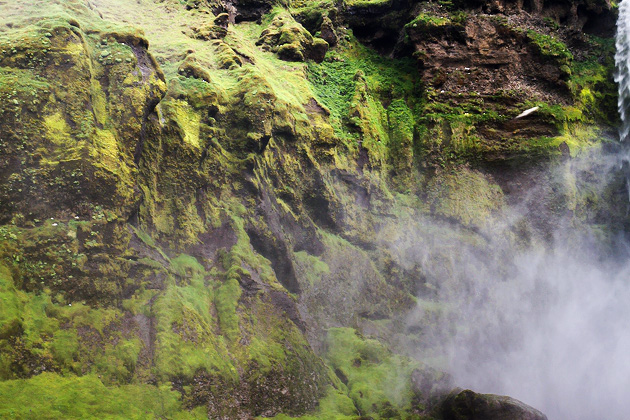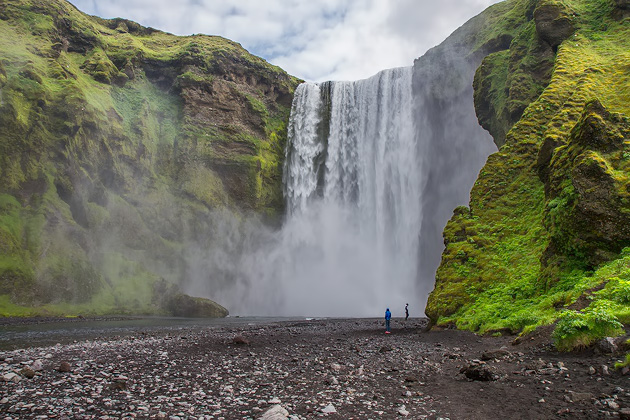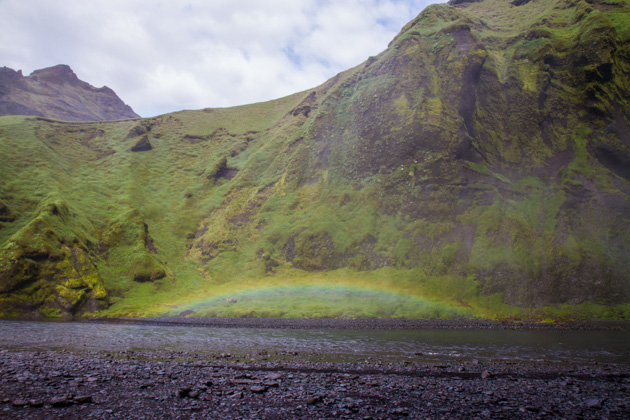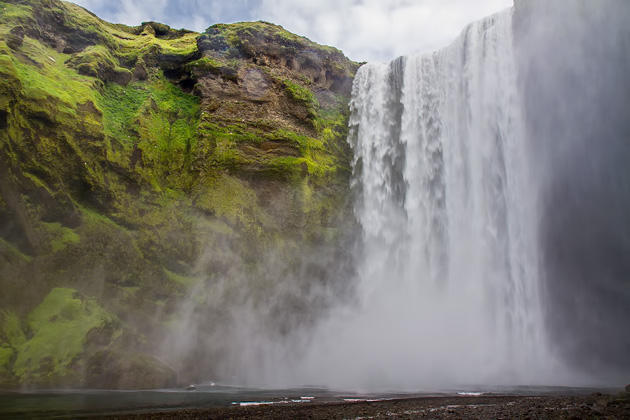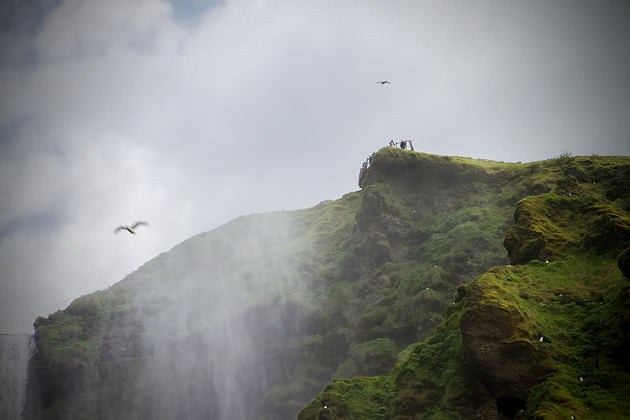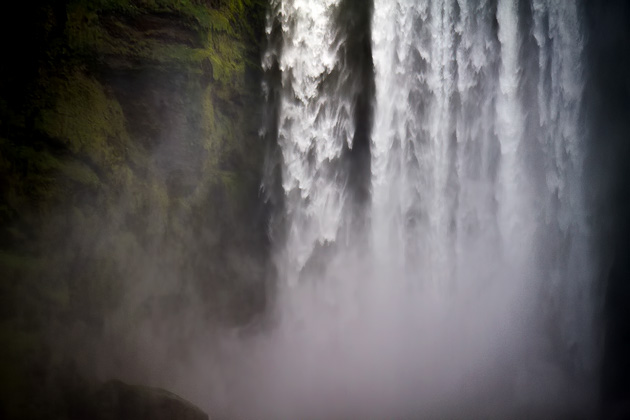 More Pictures from Seljalandsfoss