Hólmavík and the Museum of Sorcery and Witchcraft
The first stop of our week-long tour of the Westfjords was in the tiny eastern village of Hólmavík, where we visited the unsettling Museum of Sorcery and Witchcraft.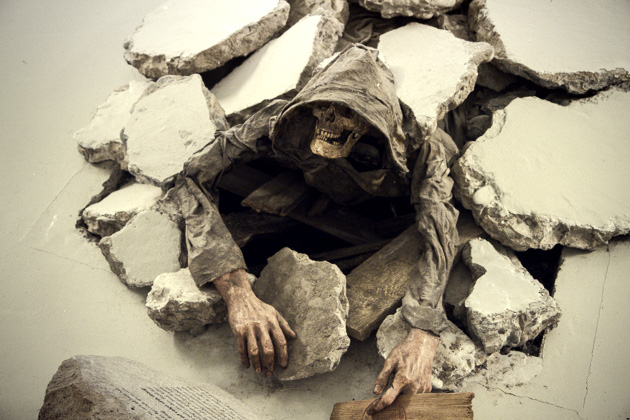 Although Hólmavík is the largest town on the Strandir peninsula, that doesn't mean a whole lot. It's home to about 300 people, and "downtown" consists of a single road curving toward the port. But despite its small size, Hólmavík is surprisingly lively. I couldn't believe how many cars were cruising around, nor the number of tourists.
The town's big draw is the Museum of Sorcery and Witchcraft. The Black Arts have a long history in the Westfjords. Life was hard in this isolated, northern peninsula, and people occasionally turned to magic to meet their needs. Whether it was to manipulate the weather, gain wealth, punish enemies or win love, the budding sorcerer could always find a spell, sacrifice, rune or incantation which might prove useful.
Need to render yourself invisible for some nefarious reason? Easy. Just paint the sign of Hulinhjálmur on a piece of lignite. But you have to use a special kind of ink, prepared in the following way:
"Collect three drops of blood from the index finger of your left hand, three from the ring finger of your right hand, two from your right nipple and one from your left nipple. Mix the blood with six drops of blood from the heart of a living raven and melt it all with the raven's brain and pieces of a human stomach. Carve the sign on the lignite with magnetic steel which has been hardened three times in human blood."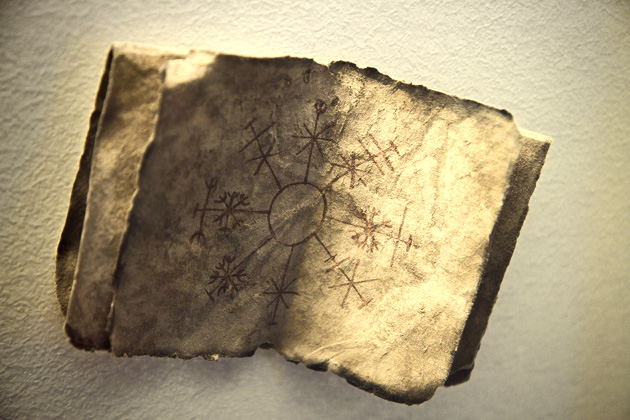 Maybe it's not quite so important to be invisible, after all. Instead, let's create a monster to steal goat milk. A "tilberi". That sounds cute!
"To acquire a tilberi, a woman has to steal a human rib from a churchyard in the early hours of Whit Sunday, wrap it in gray wool and keep it between her breasts. The next three times she takes Holy Communion, she must spit the sacramental wine over the bundle. The third spurt of holy wine will bring the tilberi to life. When it grows larger and the 'mother' can no longer conceal it in her bosom, she must cut loose a piece of skin on the inside of her thigh and make a nipple which the tilberi will hang on to, and draw nourishment from her body fluids."
Forget it. And I'm not even going to get into "Necropants". You can just look that one up, yourself.
The museum is full of fascinating/horrifying information like this. Along with the specifics of the spells, it tells the stories of people who were executed for employing them. Twenty sorcerers were put to death during 17th century witch hunts in the Westfjords, almost all of them men. The most infamous persecutor of witches was Jón Mangússon, a Lutheran pastor from Ísafjörður who had the tendency to accuse neighbors who had slighted him in some way.
We loved the Sorcery Museum. It's not very large, but was one of the rare museums in which we avidly read every bit of information posted. Hólmavík is worth seeing in its own right, but this collection of stories from the Westfjords' dark past warrants an extended stop.
Strandagaldur: The Museum of Icelandic Sorcery and Witchcraft – Website