Bumpy gravel roads, killer avalanches, and jagged mountains carved out by glaciers are among the defining characteristics of the Westfjords, the giant peninsula which makes up the northwest of the country. We rented a jeep, packed our tent, and spent six days exploring one of the wildest and most remote regions in Iceland.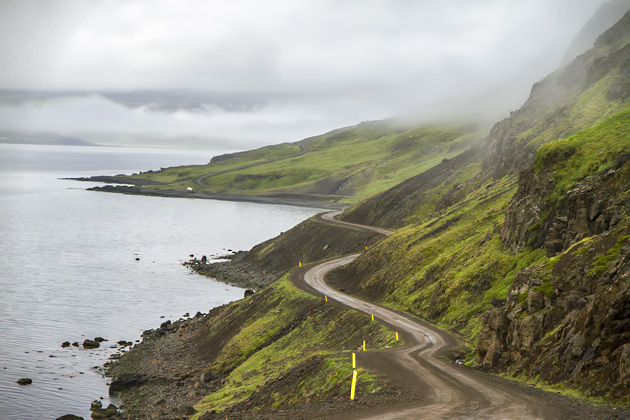 Only about 7000 people live in the Westfjords today, scattered around a few towns on the coast, but the region wasn't always so sparsely populated. A century ago, there was twice that number. But people started to leave in the 1960s after a catastrophic decline in fishing stocks. During our week in the Westfjords, we saw a lot of desolate places.
A decrepit herring factory. An abandoned whaling station. A once-thriving town with boarded-up shops. However, there was a sense of optimism lurking under the surface. The herring factory has become an art gallery. The whaling station is a favorite stop for hikers. The fishing town has refocused on a burgeoning tourism industry. In a world that's always busier, more urban and less exotic, desolation can be a selling point. In open defiance of irony, solitude-seeking tourists have begun swarming in droves to the unspoiled nature offered by the Westfjords.
So it's impossible to call the Westfjords "undiscovered"; we saw plenty of other tourists during our time there and most of the hotels we contacted were booked out well in advance. But on the open roads of the region's endless coastlines, even "a lot" of tourists can spread out pretty well, and we often went hours without seeing another soul.
Our trip started in Hólmavík, from where we would make a counter-clockwise circle around the peninsula, up towards Djúpavík, west to Ísafjörður and around south to Látrabjarg… with more than a few stops on the way.
–For this roadtrip, we booked a jeep from SADcars