For 91 days,
Iceland was our home. We spent three unforgettable summer months exploring some of the world's most unique nature; tramping across glaciers, entering volcanoes, bathing in hot springs, and hiking across valleys of unearthly beauty. Whether you're planning your own journey, or are just interested in seeing what makes Iceland such a special place, our articles and photographs will surely be of use. Start
at the beginning
of our adventures, visit our
comprehensive index
to find something specific, or choose one of the articles selected at random, below: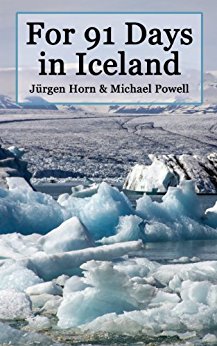 Over the course of the 91 days we spent in Iceland, we saw more otherworldly nature than in the rest of our lives combined. This tiny country on the northern edge of the Atlantic Ocean is one of the most special places on Earth, filled not just with unforgettable outdoor adventures, but with wonderful little towns and some of the friendliest people we've ever encountered.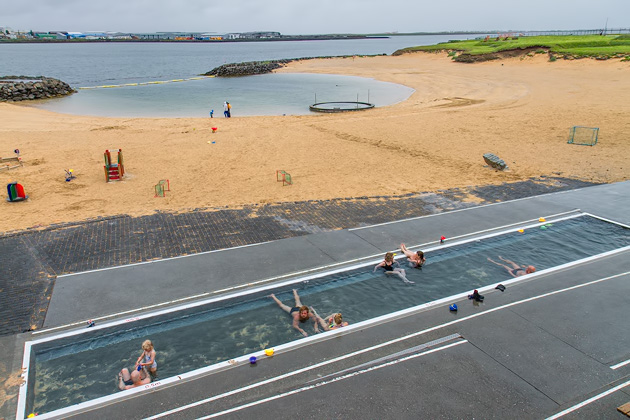 Close to the Perlan Building, and directly underneath the path of roaring planes landing at the nearby Reykjavík airport, is the Nauthólsvík Geothermal Beach, one of the city's favorite hangouts.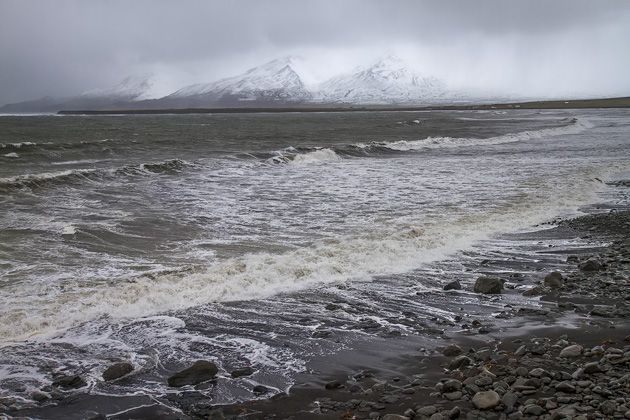 Although the great majority of it is completely inaccessible to all but the most adventurous hikers, the peninsula of Tröllaskagi is one of Iceland's more heavily-populated regions. It's book-ended by Sauðárkrókúr to the west and Akureyri to the east, with the towns of Hofsós, Sigluförður, Dalvík and Ólafsfjörður strung out along the coast. We drove along the coastal road just after the year's first snowfall.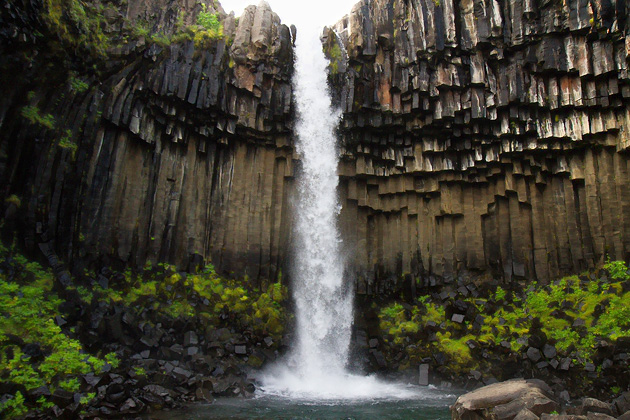 "Don't go chasing waterfalls". Words of advice from TLC, the greatest American girl group of the 1990s. No doubt it's a catchy refrain, but what a terrible message! Why should three women who achieved their own dreams dissuade their fans from "chasing waterfalls"? To stick to the rivers that they're used to? I suspect T-Boz and co. were trying to nip future competition in the bud. And it's not just bad advice on a metaphorical level. As we've discovered in Iceland, waterfall-chasing can be very rewarding indeed.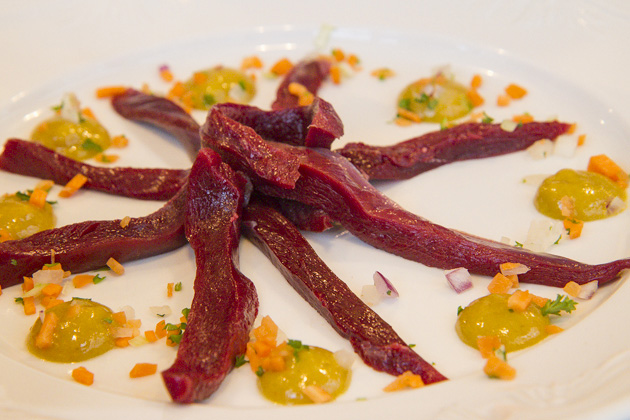 We spent a sizable chunk of our 91 Icelandic days inside the drinking and eating establishments of Reykjavík. After another long day of museum-visiting or waterfall-ogling, a big beer and dinner cooked by someone else always sounded like a good idea. Here's a quick list of our favorite places in the city.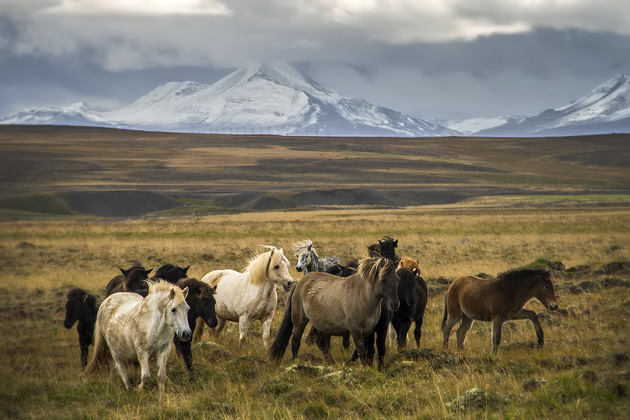 Most of Iceland's horses spend their time free in the highlands, instead of on farms. Like sheep, they roam at their whim, with neither supervision nor control, able to graze wherever they choose. But once a year, toward the end of summer, they're brought down from the mountains.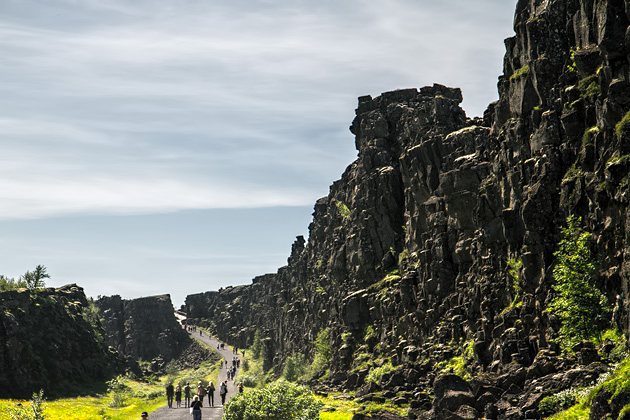 Reykjavík may be the capital, but the rift valley of Þingvellir (pronounced "thing-vet-lir") is the true heart of Iceland. Over a thousand years ago, the country's first parliaments were convened here, adding historical significance to an area of unbelievable natural beauty.