The Snorri Sturluson Museum in Reykholt
One of Iceland's most famous historic figures is Snorri Sturluson: a 13th-century author and politician who lived on a farm in Reykholt. Today, the town is home to a museum commemorating his tumultuous life and considerable achievements.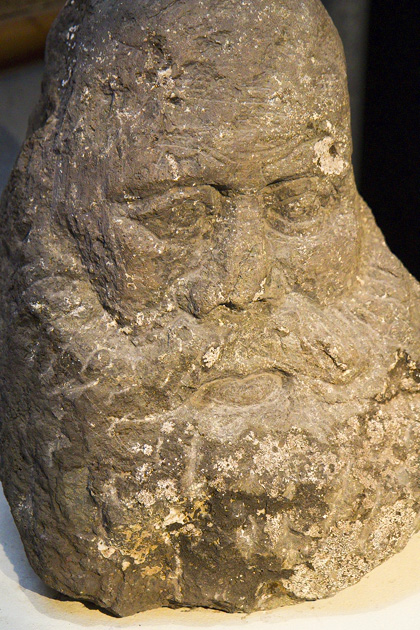 Snorri was born in 1179. He was a clever youth, always on the lookout for ways to better his situation. After establishing a relationship with the royal family of Norway, he married a very wealthy woman, whom he would regularly betray, and snatched up property all along the western coast of the island. Soon, he had established himself as one of Iceland's leading men, and settled down in Reykholt to concentrate on writing. Snorri is best known as the author of some of the most important works in medieval Scandinavian literature, including Egil's Saga and the Heimkringla, the story of Norway's kings.
Little could Snorri know that a Norwegian king would also bring about his doom. King Haakon IV had designs on Iceland, and had tasked Snorri with convincing the island's top chieftains to accept Norwegian rule. It was a job Snorri wasn't enthusiastic about, and continuously put off. Snubbing medieval Viking kings is rarely a good move and, in 1241, a death squad sent by Haakon paid a visit to Reykholt.
The Snorri Museum, found underneath the town church, does a great job of illuminating the man's life and accomplishments. The museum is small but thorough, with staff on-hand to answer questions. Next door is an organization called the Snorrastufa, a cultural and medieval research center which publishes books and hosts scholars. And the church which sits atop the museum is also worth a look, absurdly grand for tiny Reykholt. Turns out that Norway values Snorri as an integral part of their own history, and put up millions of krona to help build the church.
Outside the museum complex, we found the Snorralaug, Snorri's personal hot tub. It was connected to his home by a tunnel, and hooked up to nearby hot springs by a perfectly-crafted stone aqueduct which has survived the centuries intact.
On pulling into Reykholt some hours earlier, Jürgen and I both had the same "uh-oh" reaction. The town looked too small to justify even a single day. But there's a surprising amount to see here. Fascinating history and the gorgeous landscape of the Hvitá Valley make a winning combination.
–Great Place To Stay In Reykholt