Ásmundursafn – The Ásmundur Sveinsson Sculpture Museum
Reykjavík's Ásmundursafn is dedicated to the work of Iceland's most accomplished sculpture artist, Ásmundur Sveinsson. The museum is worth visiting as much for the architecture of the building, as for the statues both indoors and out in the garden.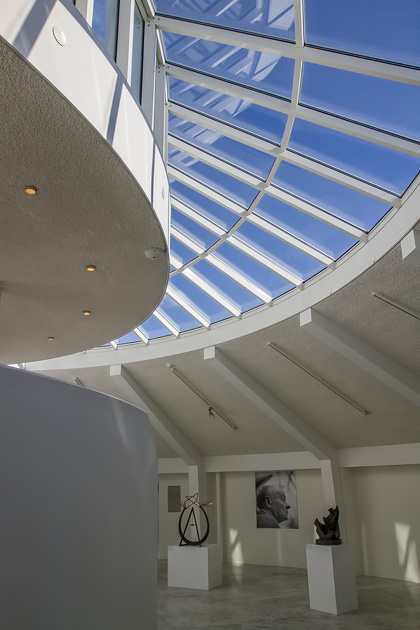 Born in 1893, Ásmundur traveled extensively as a young man, with long stints in both Stockholm and Paris. When he returned to Iceland, he immediately took a place among his country's most influential artists. His works tend toward the abstract, though they're not so surreal as to be nonsensical. With themes taken from Icelandic folklore and the Sagas, Ásmundur created sculptures designed to be enjoyed by the public, instead of just private collectors.
The Ásmundursafn is found in a building designed in the 1930s by the artist himself, who used it as a studio. All white domes and ample light, it must have provided as nice an atmosphere to work on sculptures as it presently does to admire them.
Since visiting the Ásmundursafn and acquainting ourselves with his work, we've discovered more of his pieces scattered around Iceland. With their strange, cubist shapes and sharp angles, they're hard to overlook.