The Hellisheiði Power Station
Just outside the hot spring haven of Hveragerði is the Hellisheiði Geothermal Power Station. If you want to visit, don't worry about accidentally driving past without spotting it. This is the world's largest geothermal plant, spouting giant columns of steam high into the atmosphere, and it's unmistakable.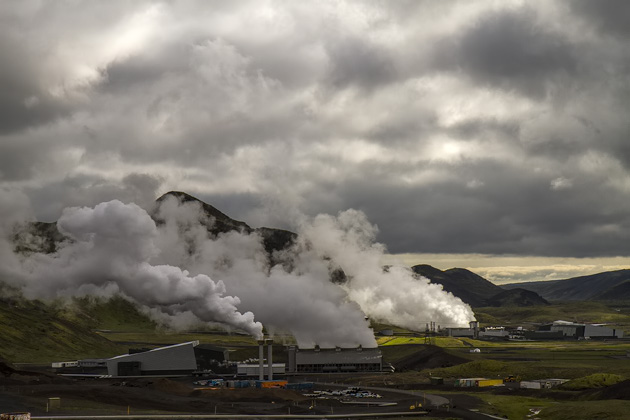 The plant was completed in 2006, before the financial crash, when Iceland was still filthy rich, so no expense was spared. Hellisheiði is state of the art, and beautiful to behold. As a fan of industrial design, Jürgen was in heaven during our short visit. But even those of us less enthusiastic about power plants will find it worthwhile. Inside, there are interactive exhibits which describe the process of harnessing geothermal energy from the earth, and demonstrate exactly why Iceland has a practically endless supply of it.
We also spent time walking around the grounds outside the plant. With the Hengill Mountain Range in the immediate background and white clouds of pure steam shooting straight up into the air, incredible photo opportunities are not hard to find.
Location of Hellisheiði on our Map