Listasafn Íslands: The National Gallery
Found right downtown, across from the Tjörnin Lagoon and next to the Free Lutheran Church, the Listasafn Íslands is stationed in a former freezing plant. Why not? What could make a better center for Icelandic art than an ice house?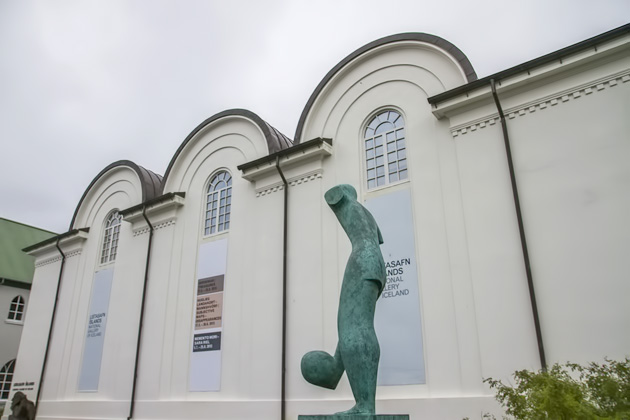 Given the country's rich cultural history, the Listasafn was smaller than I expected. There are three floors, but each has just a single room and only one of these is dedicated to the permanent collection. Even though we took our time, we were done in about twenty minutes.
It was nice to see some of Iceland's more classical art: scenes inspired by the country's astonishing natural landscapes, and depictions of 19th century Reykjavík. I just wish there had been more of it. Apparently, the museum has collected over 10,000 paintings, but the building on Frikirkjuvegi simply isn't large enough to show even a fraction of that.
The museum is perfect for a nasty day, when Reykjavík's unpredictable weather has ruined your other plans. Pop in and get a quick fix of culture before heading off to the bar.
Listasafn Íslands – Website
-Gift Idea: Framed Photos From Iceland