Standing in front of the church at Skálholt, my mind wasn't occupied by the magnificent natural scenery of the location, but rather by its quiet solitude. This was once the largest town in Iceland? Unbelievable. And so I asked my question again, this time aloud, in a thunderous voice. Why not? It's not as though anyone was around to hear me.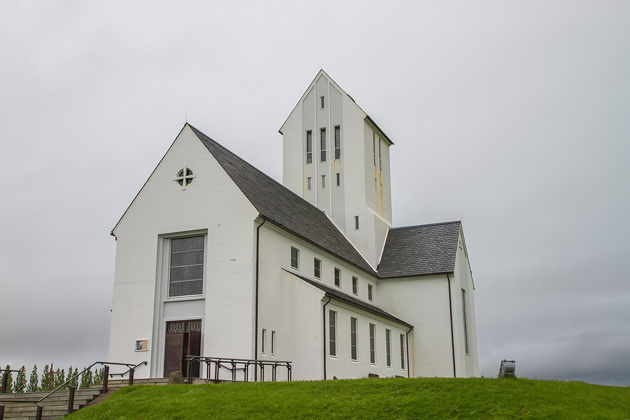 Following Iceland's embrace of Catholicism, Skálholt became home to the country's biggest cathedral and developed into a thriving town. Its influence waned as Iceland embraced the Reformation, and it was in Skálholt that the country brought a final, bloody end to its relationship with the Catholic Church. The last bishop in Iceland, Jón Arason, was beheaded here along with his two sons.
Today, Skálholt makes for a pleasant detour en route from Þingvellir to Geysir on the Golden Circle. Nothing remains of the original 12th century cathedral, but the replacement built in the 1950s is lovely. The location is serene, overlooking a lake and large hill. In front of the church, excavation work has been done, unearthing some of the original foundations for display.
It's not one of the region's must-see sights, but for those with extra time, offers a nice opportunity to escape the throngs clogging Geysir and Gullfoss.
We toured the Golden Circle with a car from SADcars, located near the BSÍ bus station. They've got some of the cheapest rentals available in Iceland.