Modern Art at the Hafnarhus
With three venues spread across the city, each dedicated to a different discipline, the Listasafn Reykjavíkur is the largest art museum in Iceland. One ticket will get you into all three locations. We chose to start at the Hafnarhus (Harbor House), which focuses on modern Icelandic art.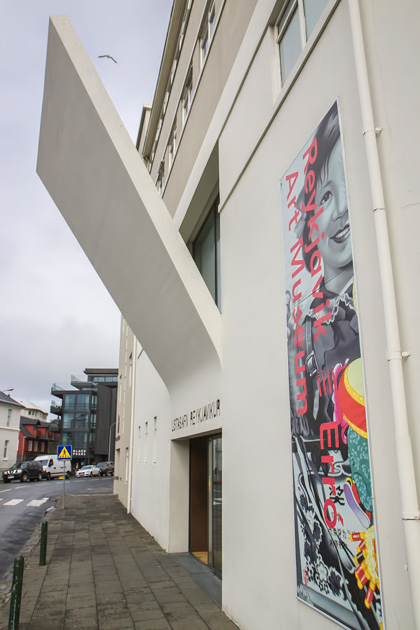 Iceland is an isolated island in the middle of the North Atlantic which gets about thirteen seconds of sun during the winter. Unbroken darkness tends to make people a little eccentric, which perhaps explains why Icelanders have embraced the absurd in everything from fashion to politics to music. So it wasn't exactly a surprise to discover that their modern art sits squarely in the realm of the surreal.
Even so, an exhibition which must be smelled? A video of people wearing hats pierced by long sticks, humming and muttering jibberish while a woman recites a poem in the background? A sound exhibition in the elevator which (according to its description) "produces a series of palimpsestic overlaps defined more by slips and discrepancies than by conjunctions"?
Most of the museum is dedicated to such weirdo temporary exhibits, but there's a permanent collection featuring the work of Erró, Iceland's most renowned postmodern artist. Erró concentrates in pop art, with heavy influences (and a lot of straight-up swiping) from the world of comics and Picasso. His pieces are strange, often political, occasionally perverted, and a lot of fun.
Listasafn Reykjavíkur: Hafnarhusid – Website