Þjóðminjasafn Íslands – The National Museum
Here's a little known fact: anyone who can correctly pronounce the name of Iceland's National Museum automatically wins Icelandic citizenship. Absolutely true. The immense Þjóðminjasafn (that's THYOTH-min-ya-safin, if you feel like practicing) takes visitors on an exhausting chronological tour through Icelandic history. If you want to learn about the country and can only visit a single museum, this is the clear choice.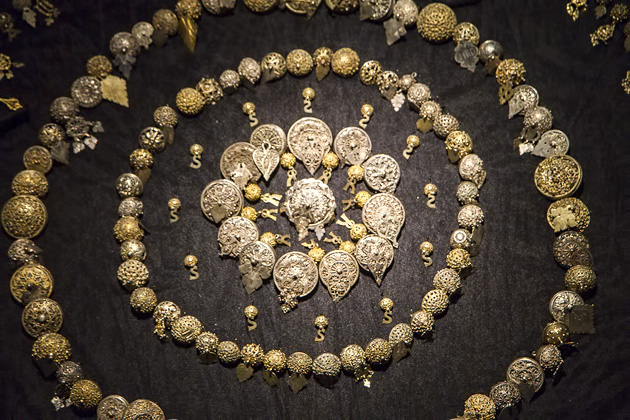 The museum's permanent exhibition, spread across two massive floors, is called "Making of a Nation – Heritage and History in Iceland". With all sorts of artifacts from settlement times, interactive (and surprisingly engaging) videos detailing the historical highlights, religious vestments, recreations of medieval homesteads, and collections of pop memorabilia right up through to the modern day, the Þjóðminjasafn is nothing if not thorough.
Depending on your tolerance for this kind of information-dump, the Þjóðminjasafn can be extremely rewarding. You'll want to spend a few hours here, taking a break or two in the cozy café. If you take the time to read all the information presented by the museum, you'll emerge as an Iceland expert to be reckoned with.
Þjóðminjasafn Íslands – Website