Reykjavík: Iceland's… City
Reykjavík is more than just Iceland's biggest city. It's Iceland's only city. Really, even calling it a "city" feels like an affront to its spirit. Despite claiming two-thirds of the country's total population, Reykjavík is closer to an overgrown village than a major European capital.
Found in the southwest corner of the island, Reykjavík became Iceland's first permanent settlement in 874 when Viking chieftain Ingólfur Arnason landed on its shores. According to legend, he came upon the location using the conventional method of the Vikings: throwing the pillars of his high chair off the longboat and settling wherever they drifted ashore. After arriving at his new home and, probably with some trepidation, noticing the steam issuing from the ground, he named it "Smoky Bay". Or Reykjavík.
Throughout most of its history, Reykjavík was a provincial village, dedicated to farming and fishing. It wasn't until WWII and the arrival of British and American troops that the city truly entered the modern age. Eager to take advantage of the strategically-situated island, the Allies built airports, paved roads and helped Reykjavík expand. Soon, rural Icelanders began seeking out jobs in the only urban setting their country offered, and the capital's population exploded.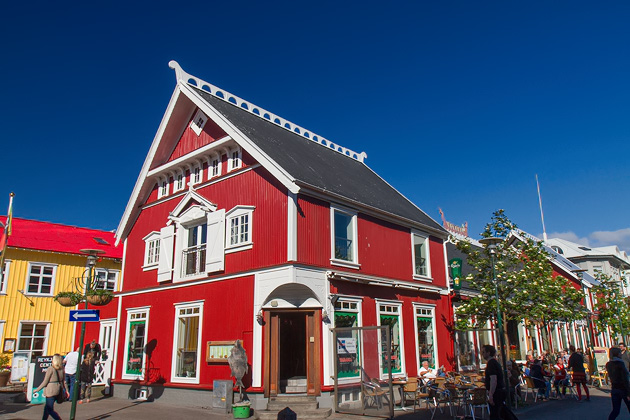 Despite the rapid development, downtown Reykjavík has maintained its small-town charm. Colorful, small houses are the dominant construction in the city center, with business centers and apartment blocks kept to the outskirts. At the city's heart is the Tjörnin, a naturally-occurring pond on whose shores sits the City Hall (Ráðshúsið). The harbor, which has always played a pivotal role in the city's fortunes, is just a couple blocks away. Really, everything in tiny Reykjavík is just a couple blocks away from everything else.
The downtown area can comfortably be covered in a single day. But to really become acquainted with the city takes far longer — a good thing, since we would be based here for 91 days! Given its size, Reykjavík offers a lot to do: museums, boat tours, hikes in the surrounding hills, excellent restaurants and cafes, cultural exhibitions, and a famous nightlife which ranks among the best in Europe. With its easy-going pace, the almost nonexistent traffic and appealing quirkiness of its inhabitants, Reykjavík is an instantly lovable city.