The Icelandic Phallological Museum (NSFW?)
It was my birthday, and Jürgen had thought of the perfect present: a trip to the Penis Museum! After all, what could possibly delight a birthday boy more than a building full of animal dongs?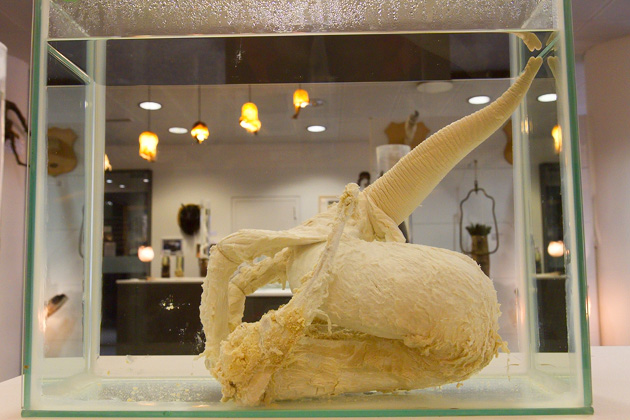 One of Iceland's most bizarre attractions is the Phallological Museum in downtown Reykjavík, near the Hlemmur bus station. For reasons of his own which I'd rather not dwell on, Sigurdur Hjartarson of Húsavík decided to start collecting animal penises in 1974, eventually turning his passion into a museum. It was an immediate hit, and in 1997 the collection was relocated from Holmavík to the capital, so that even more of the country's citizens and visitors could bask in its virile glory.
Sing along with me, kids: Whale penis! Bear penis! Walrus, goat and hamster penis! Dog penis! Cat penis! Giraffe, bear and human penis! ♫ All in formaldehyde jars ♫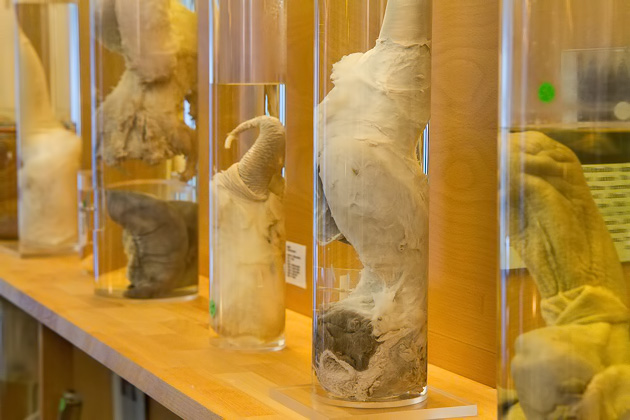 What's that disgusted look you're giving me? Why yes, I most certainly did say "human penis". You see, an Icelandic man by the name of Páll Arason so appreciated the mission of the Phallological Museum, he bequeathed to it his equipment upon death. I can only imagine Mr. Arason looking down from heaven as visitor after visitor peers into his jar, trying to puzzle out what this mysterious pickled lump of skin and hair might be. It's not an attractive sight, but I shouldn't judge. I would hate to see what Li'l Mikey might look like after years in a jar. But then, I would hate for anyone to see that. Which is why there will be strict instructions for my jar to be kept under lock and key.
I'd like to say that the museum was as instructive as it was entertaining, but I can't. But that's only because it's extremely entertaining. I'm sure there are some penis scholars out there who take this stuff seriously and would huff at the sight of us taking selfies in front of the massive walrus penis (well done, Mr. Walrus!) But it's hard to apologize. It's a penis museum, for the love of God. If you can tour it with a straight face, you're probably a weirdo.
Icelandic Phallological Museum – Website