Stykkishólmur and its Museums
With its quaint multi-colored houses and outstanding location in the Breiðafjörður Bay, Stykkishólmur was the best town during our three-day trip to the Snæfellsnes Peninsula. Though its population is only around 1000, there's plenty to occupy visitors, including three excellent museums.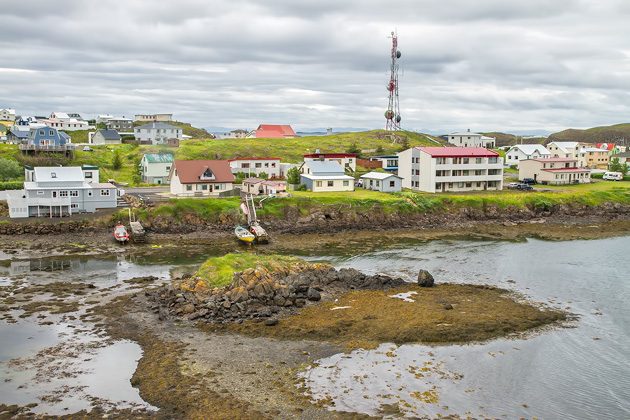 After setting up our tent near the golf course on the outskirts of town, we set off into the mean streets of Stykkishólmur. This is not a place which requires a lot of time to explore. There's the modern church on a bluff overlooking the city, the harbor from where ferries depart to the island of Flatey, a couple of decent restaurants, and a lot of cute houses. From a high enough viewpoint, you can see the entire city at once.
We completed our circuit of downtown in about twenty minutes, and had a lot of time to waste until the Viking Sushi Adventure Tour we'd booked, so we decided to check out the town's museums, one right after the other.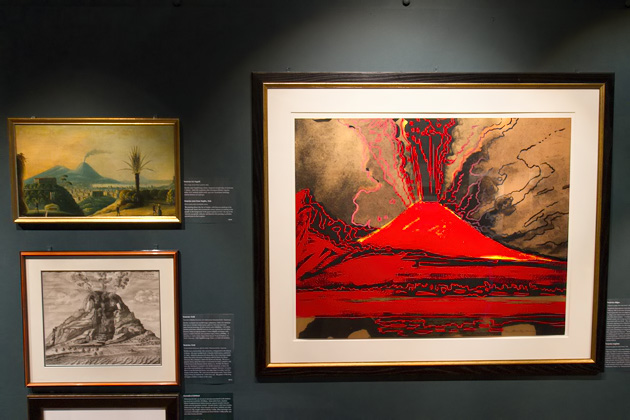 First up: the Eldfjallasafn. Stykkishólmur might seem a strange place for a museum dedicated to volcanoes, but it happens to be the birthplace of Haraldur Sigurðsson, one of the world's leading volcanologists. After spending most of his life abroad, including a stint teaching at the University of Rhode Island, Haraldur returned home to open a museum. He has climbed Vesuvius, visited the volcanoes of the Caribbean and investigated the catastrophic 1815 Tambora explosion in Indonesia. The Eldfjallasafn is full of relics from these experiences. The displays, organized by region, are comprised of rocks, paintings, photographs and video. There's even an original Andy Warhol painting of Vesuvius.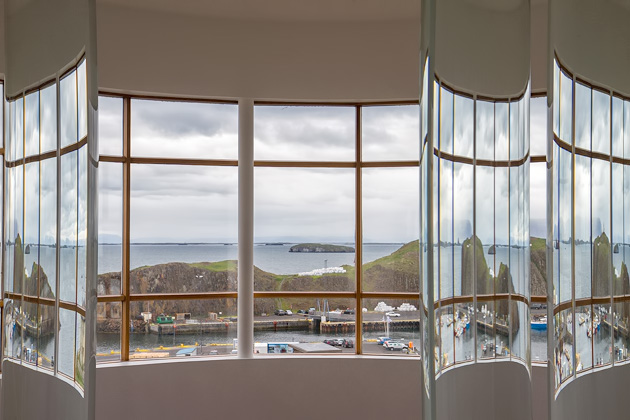 Next, we went to the Vatnasafn (the Library of Water). The name is beyond cryptic, and we weren't at all sure what to expect, but this turned out to be an installation by American artist Roni Horn. She collected samples from 24 glaciers around Iceland and placed the water in large columns, inside one of the best houses in Stykkishólmur. The result is… odd. The water in each of the columns is crystal clear, and so the various glaciers are indistinguishable. It looks neat, lots of huge water-filled columns, but you might be left wondering what the point was. "There is no point, man, it's art!"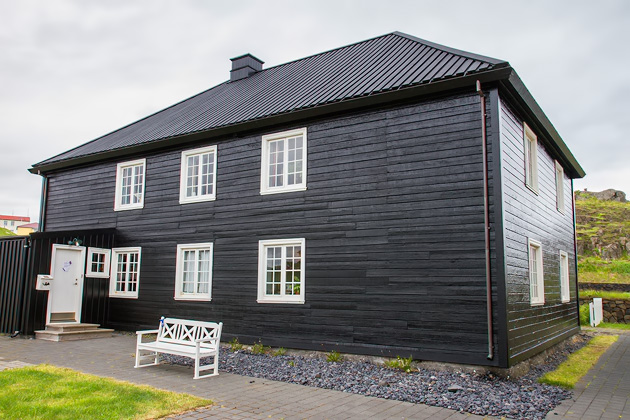 The final stop on our cultural tour of Stykkishólmur was the Norska Húsið (Norse House), dating from 1832 and built from imported Norwegian timber. Directly across from the harbor, it's one of the most impressive dwellings in town, and home to a fantastic museum. The bottom floor is reserved for rotating exhibits, while the top floor recreates the family's living arrangements with period furniture and anecdotes about life in 19th century Stykkishólmur. It was all very well done, surprisingly interesting, and was our favorite museum of the day.
Locations on our Iceland Map: Eldfjallasafn | Vatnasafn | Norska Húsið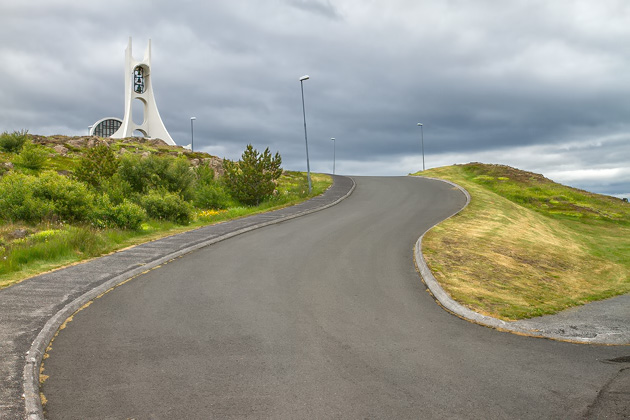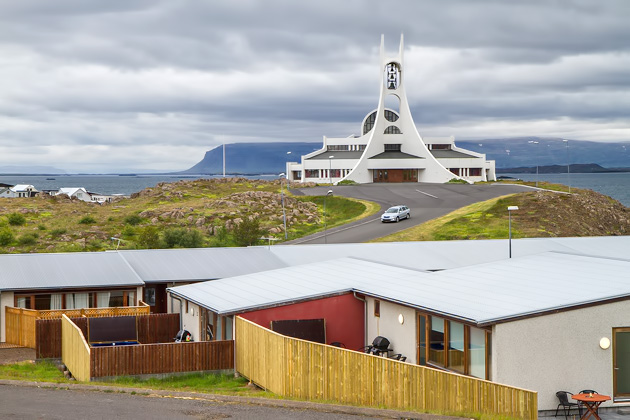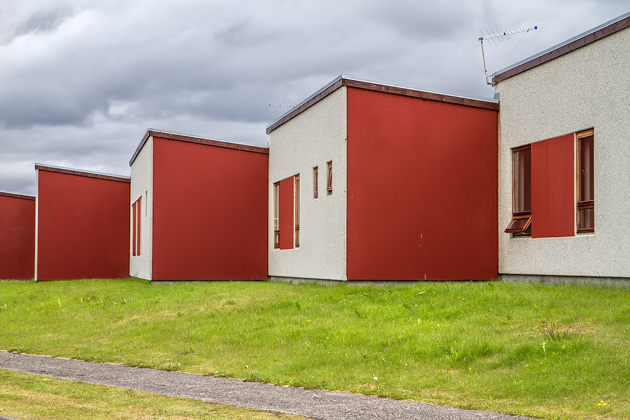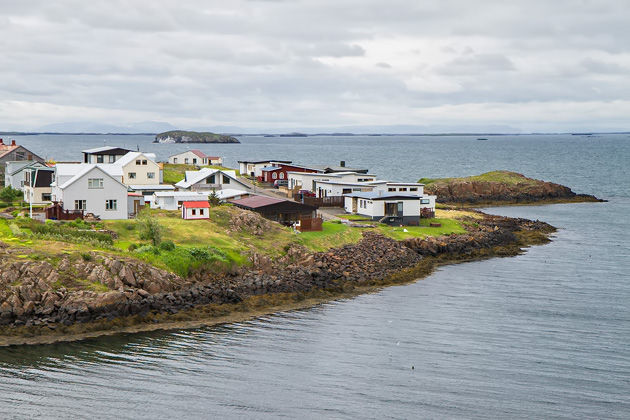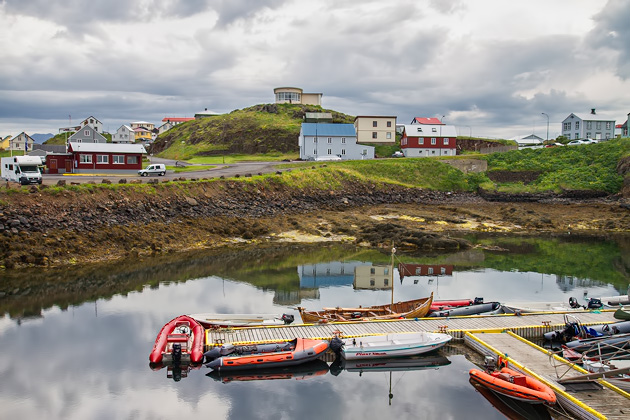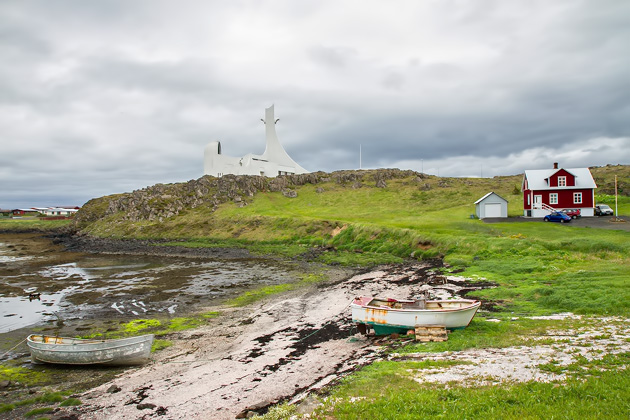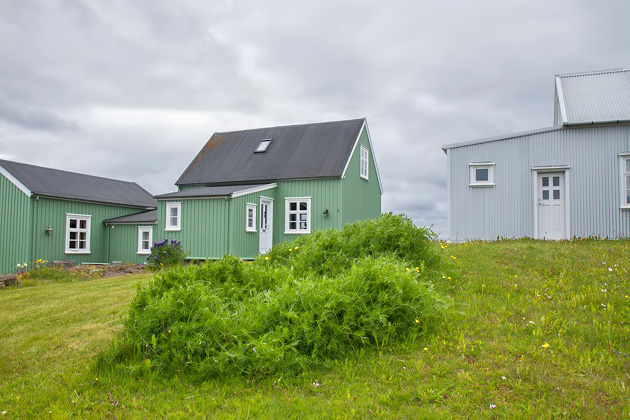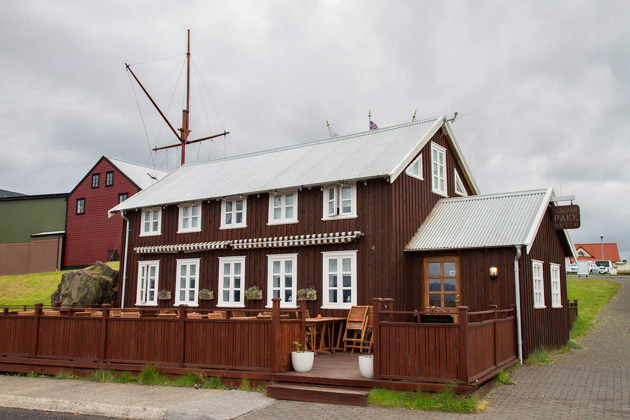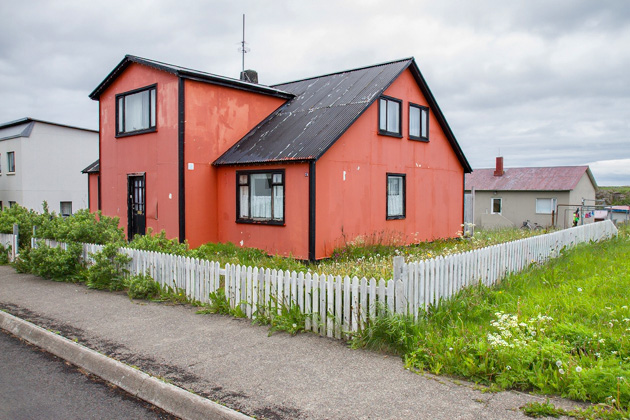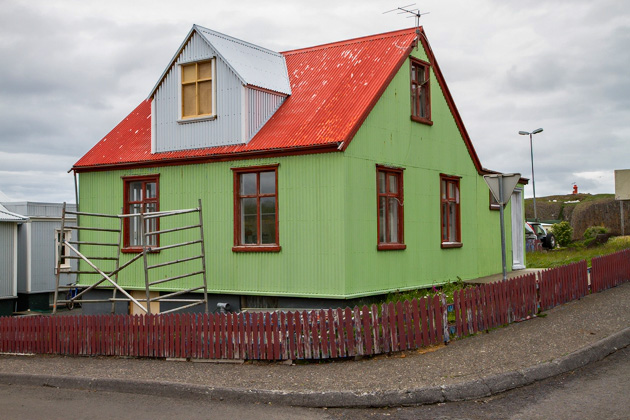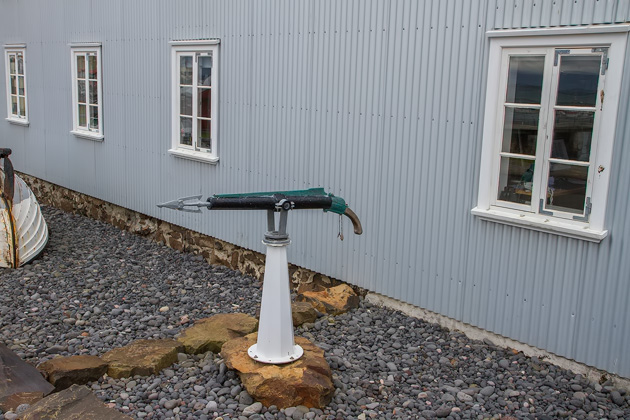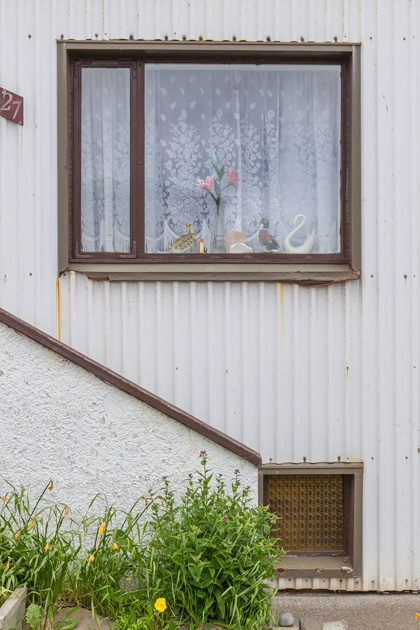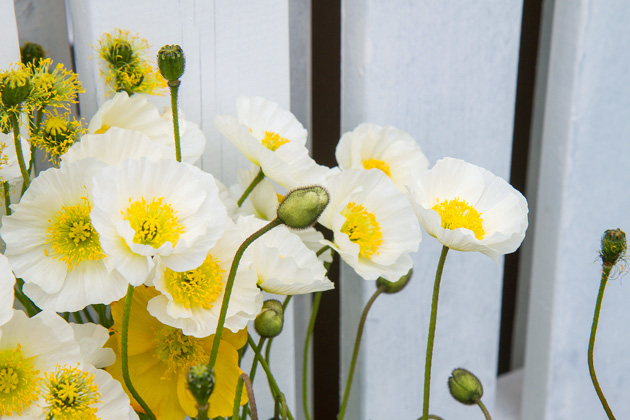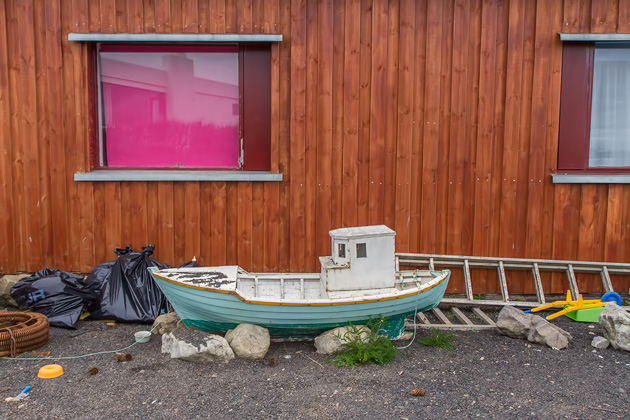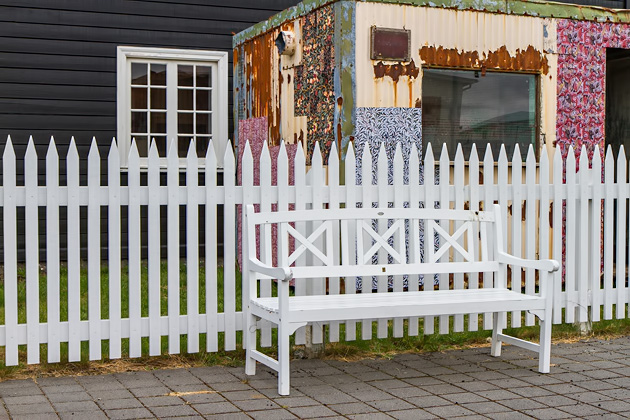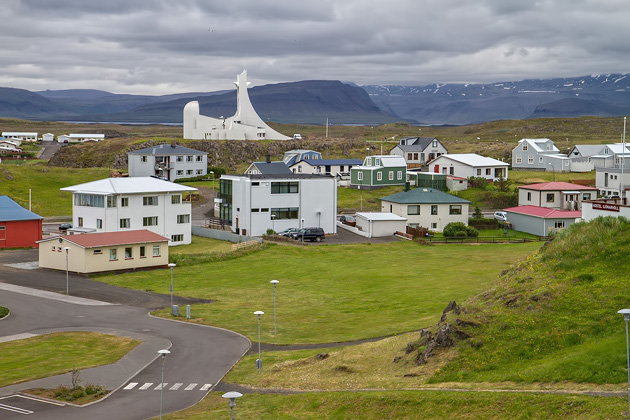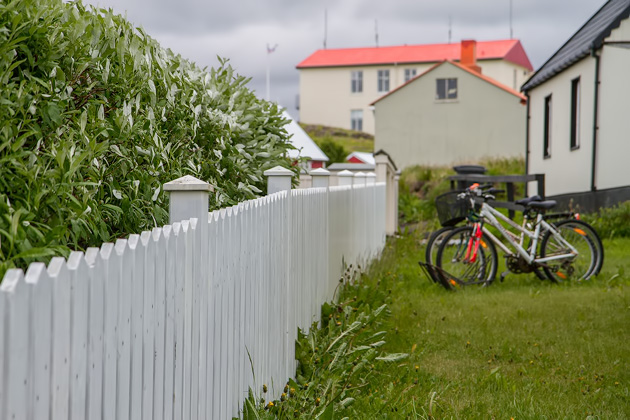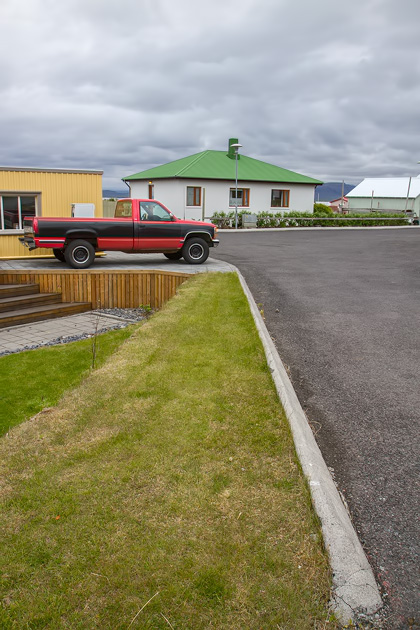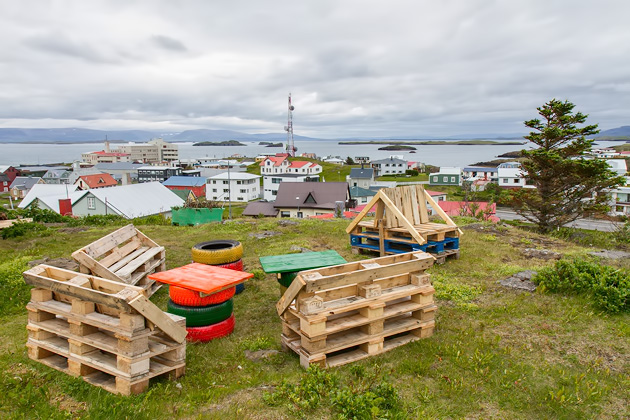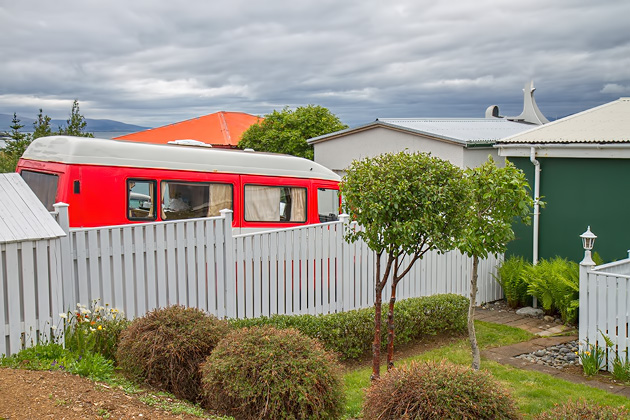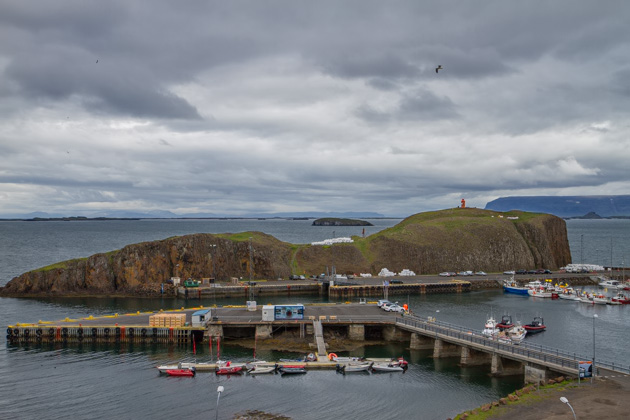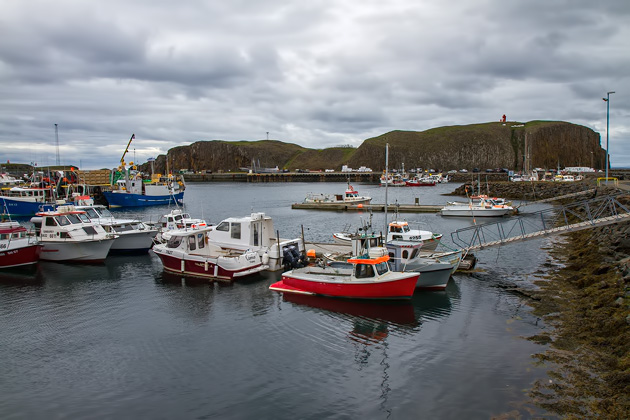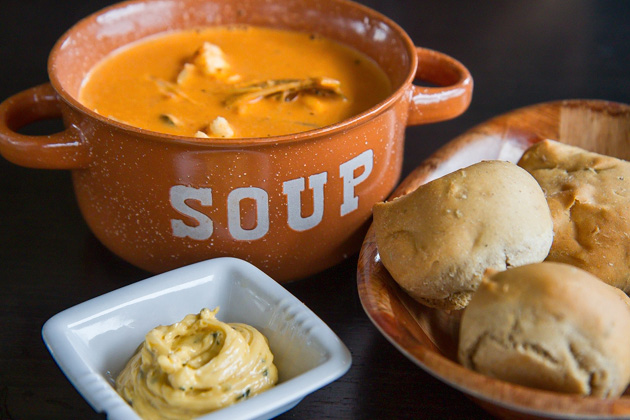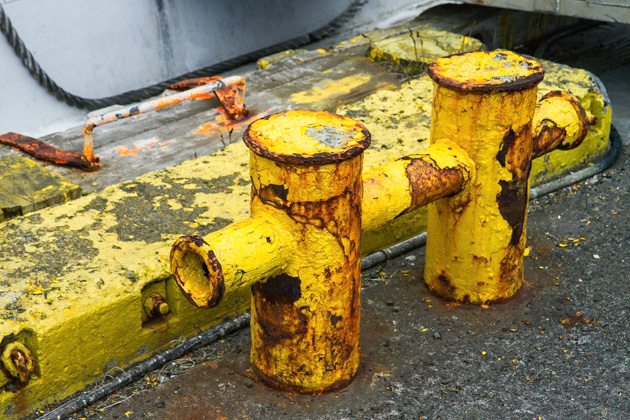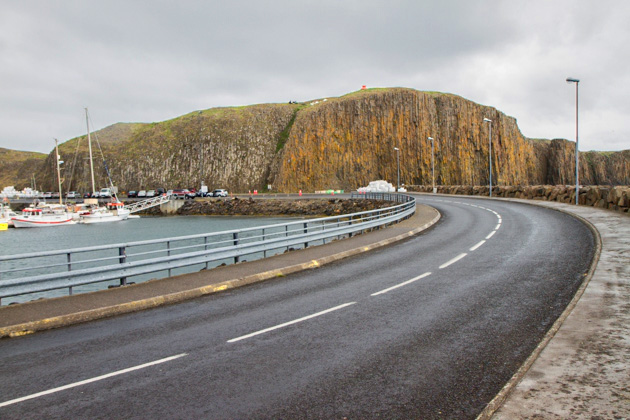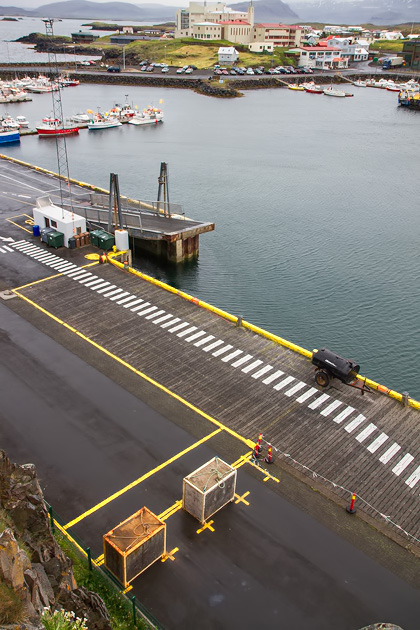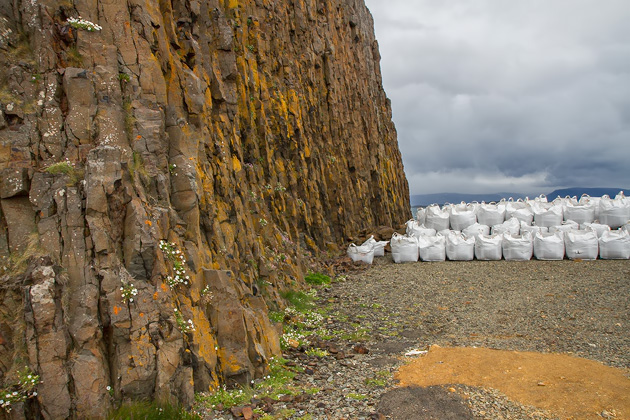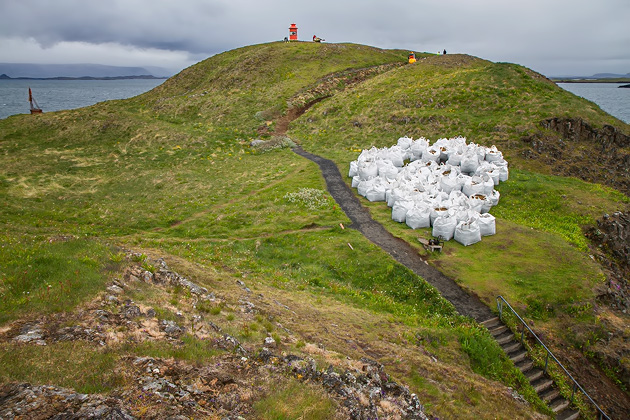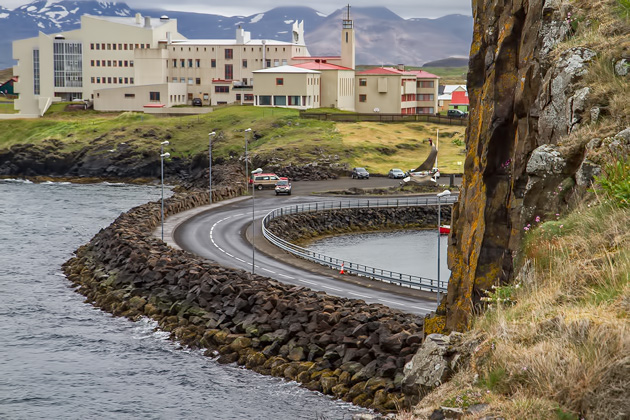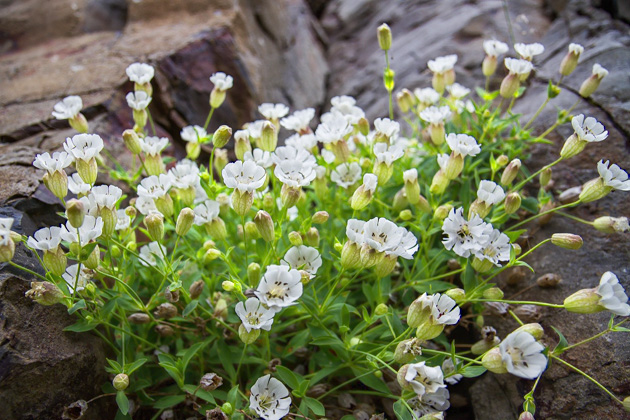 Eldfjallasafn – Volcano Museum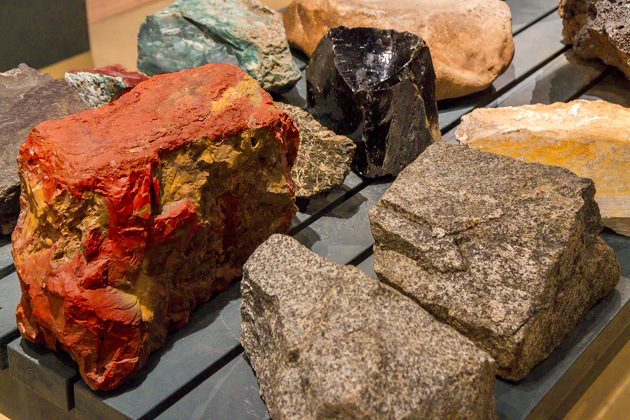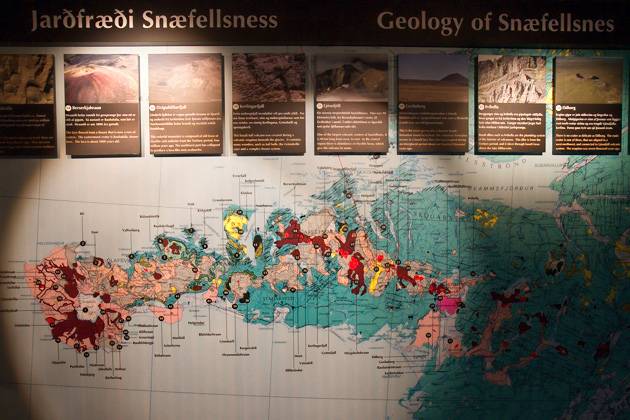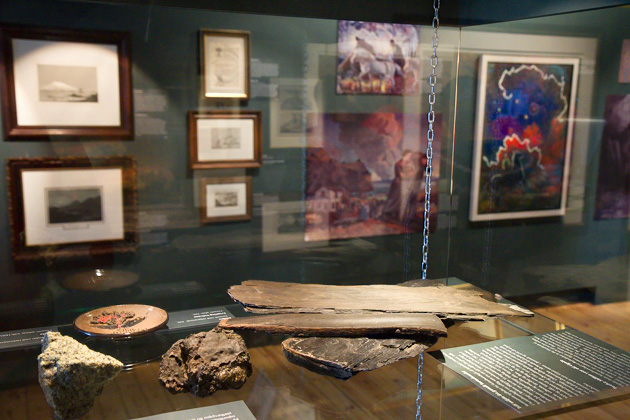 Vatnasafn – Library of Water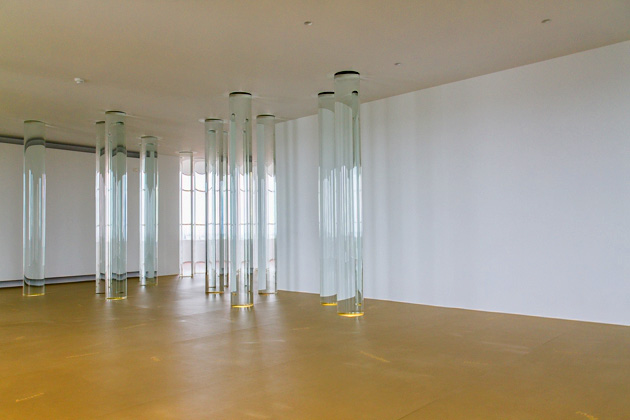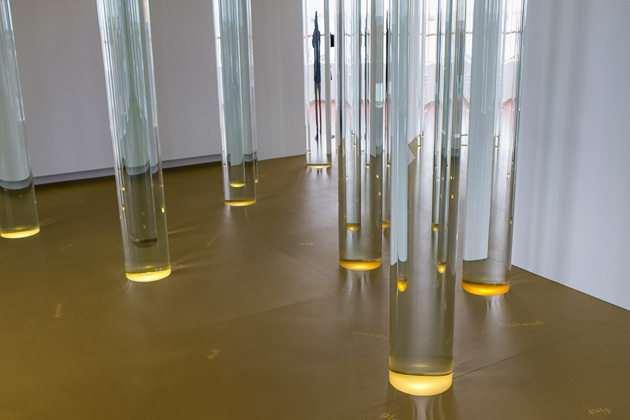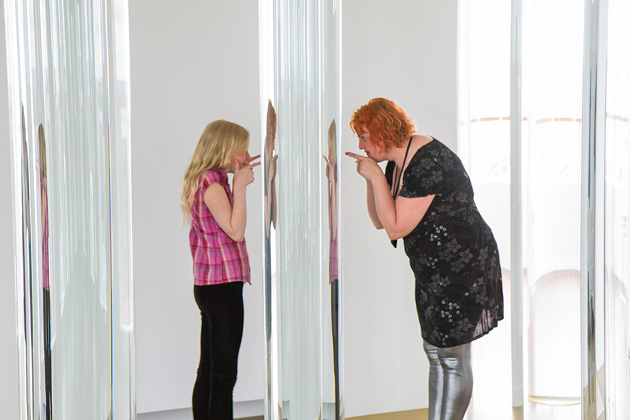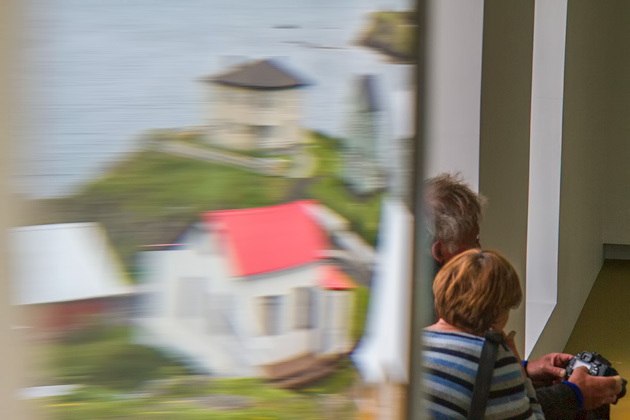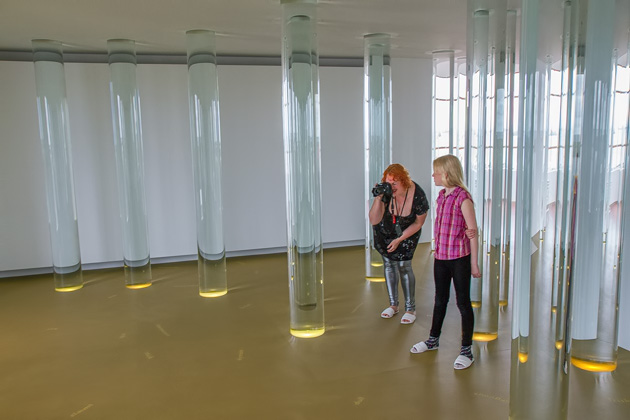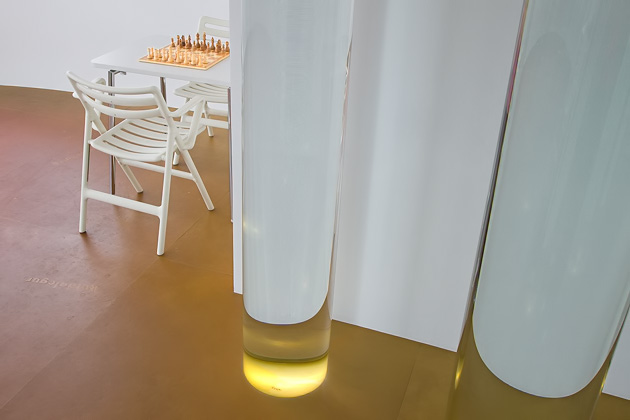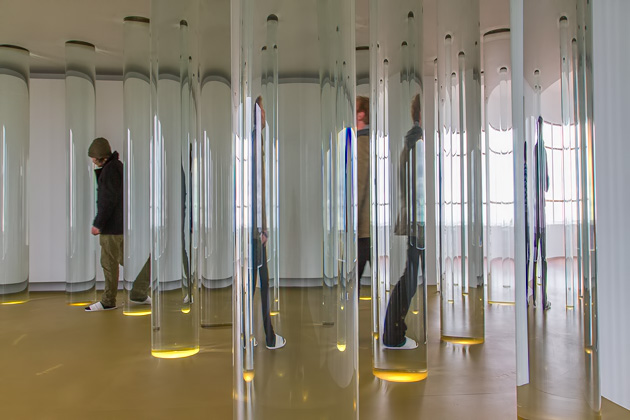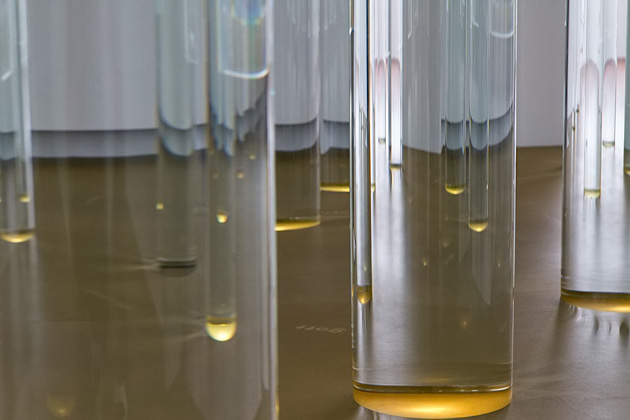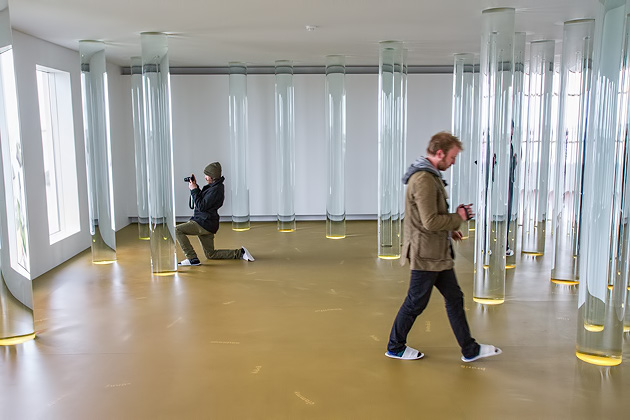 Norska Húsið – Norse House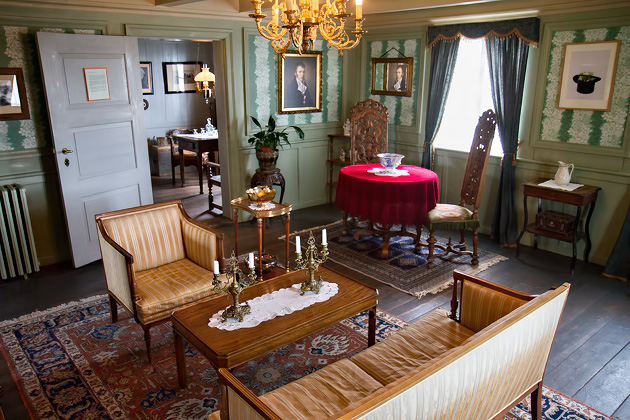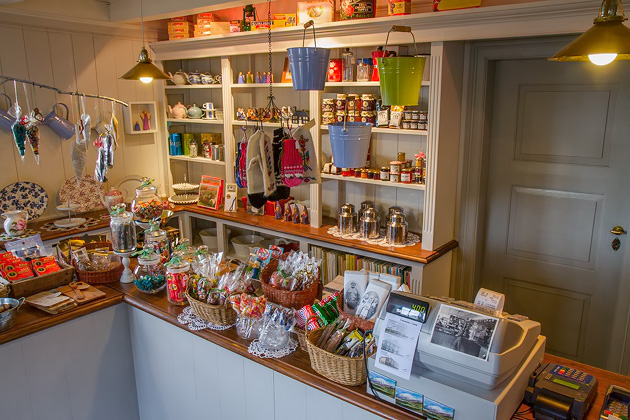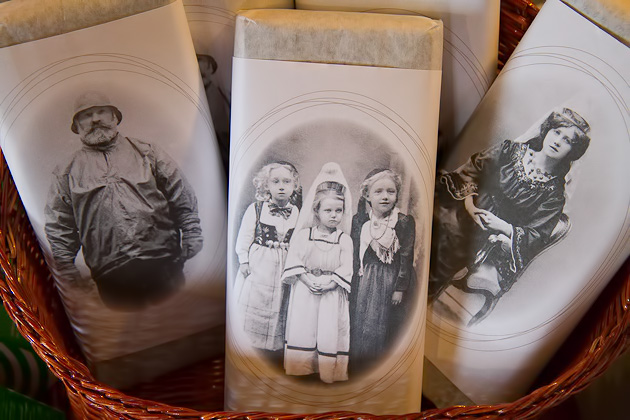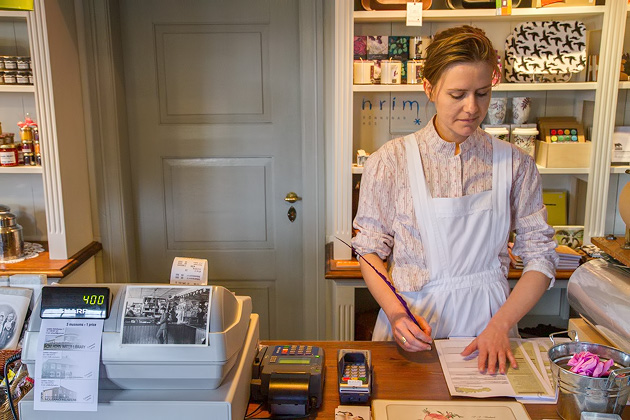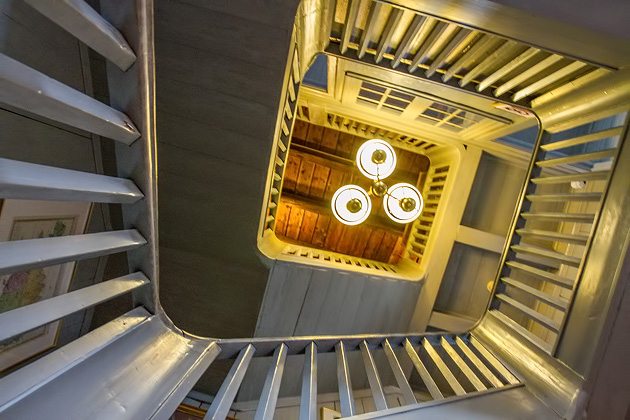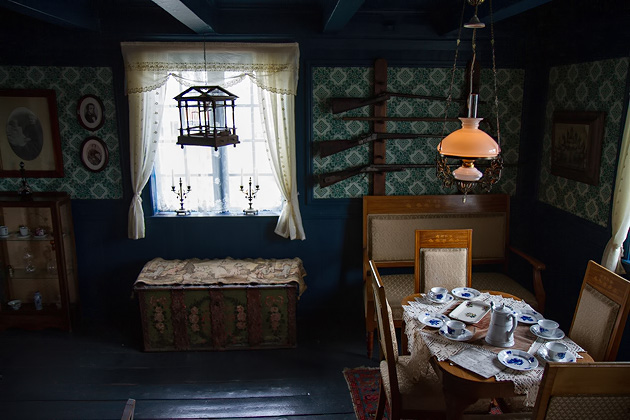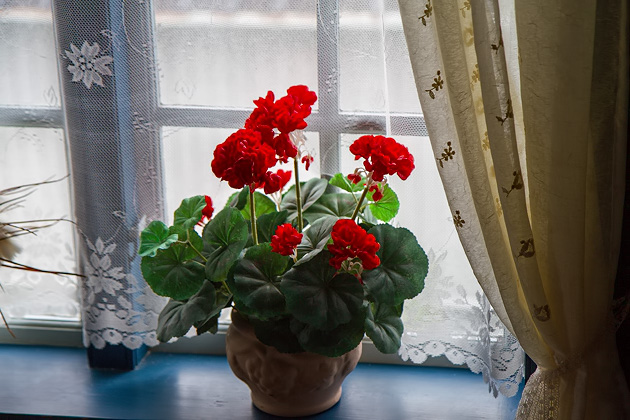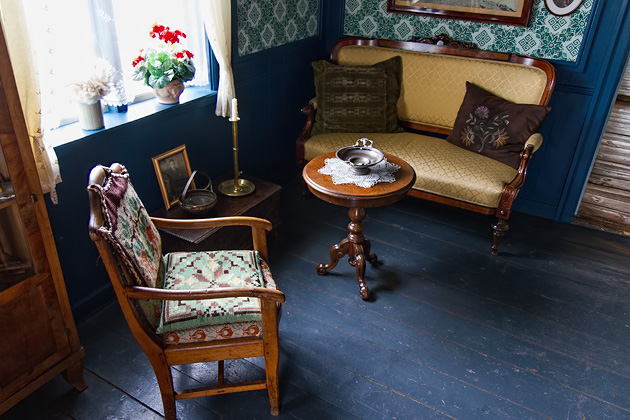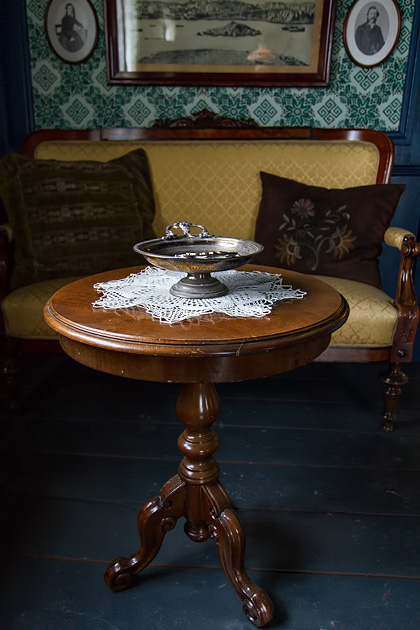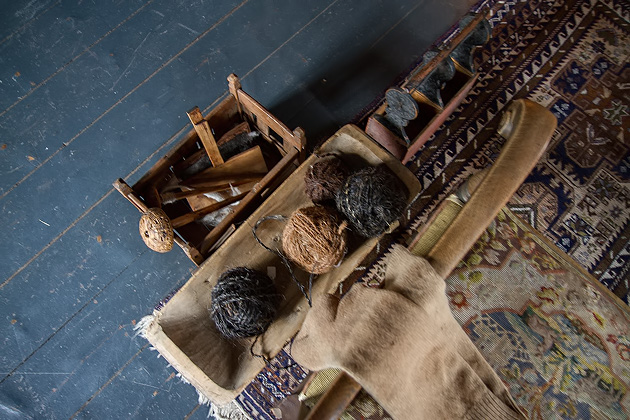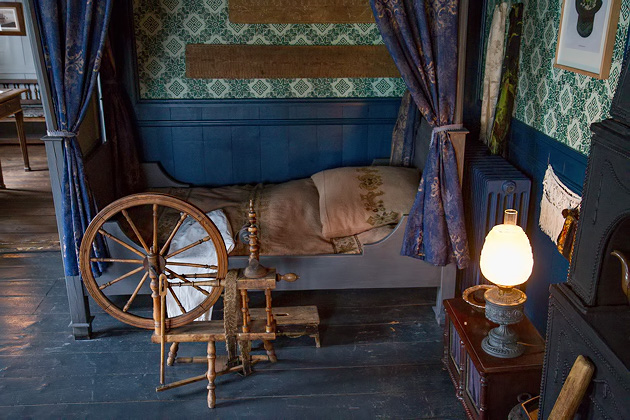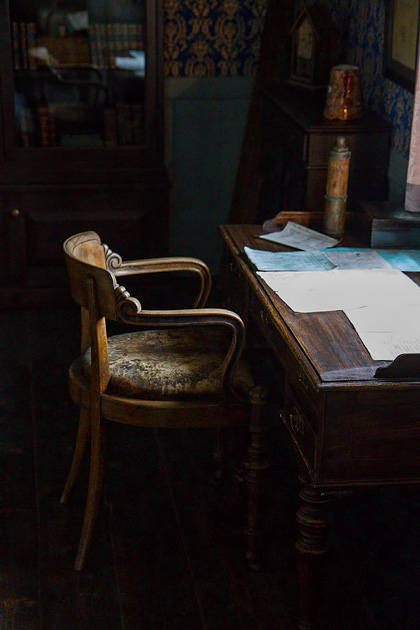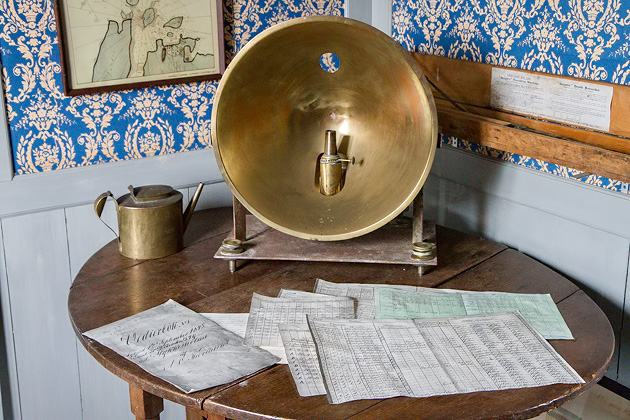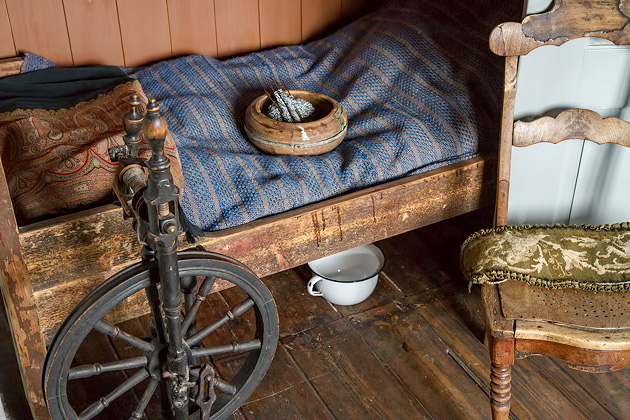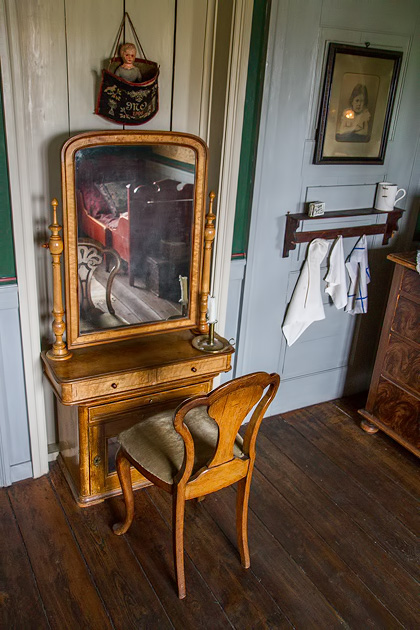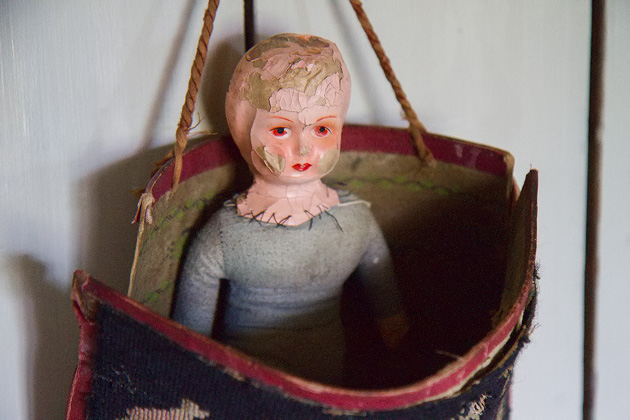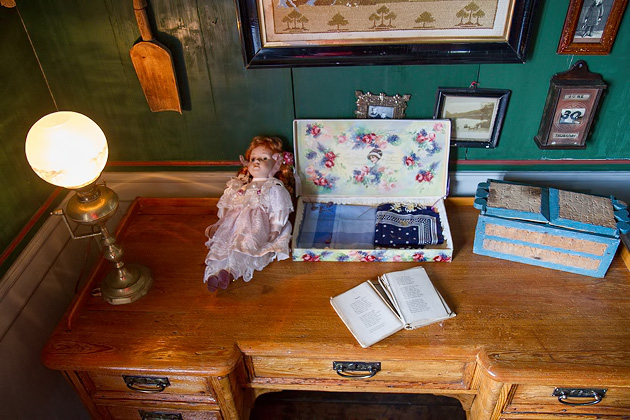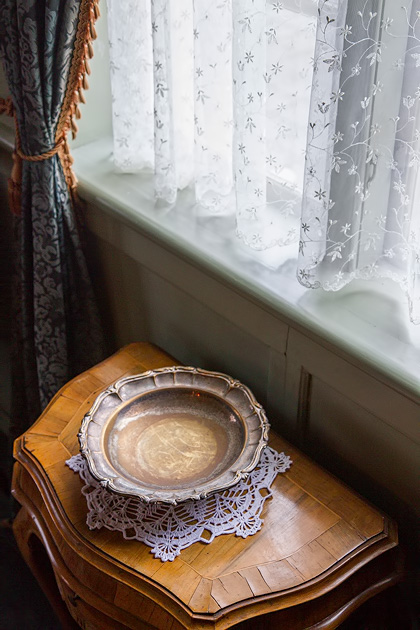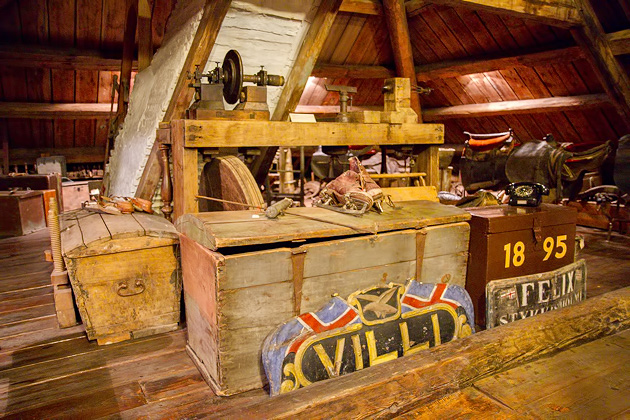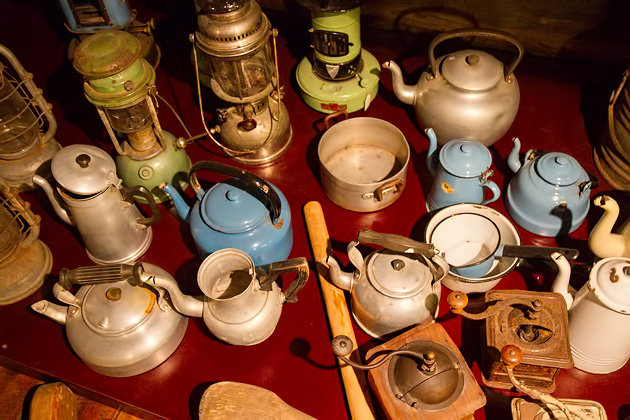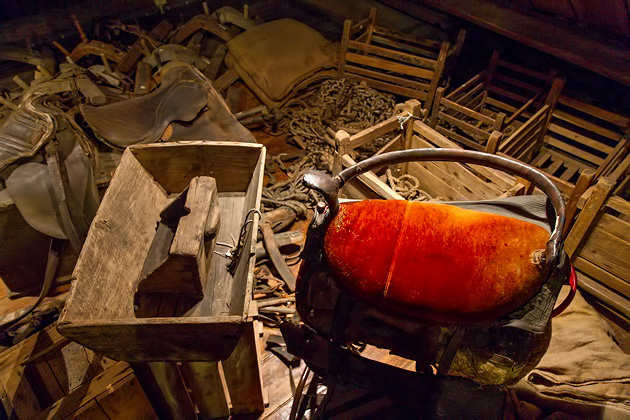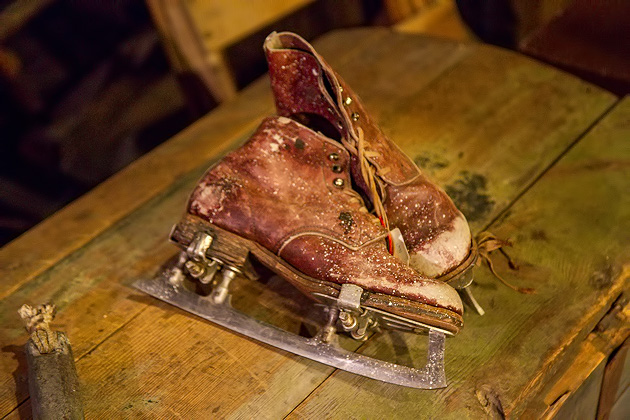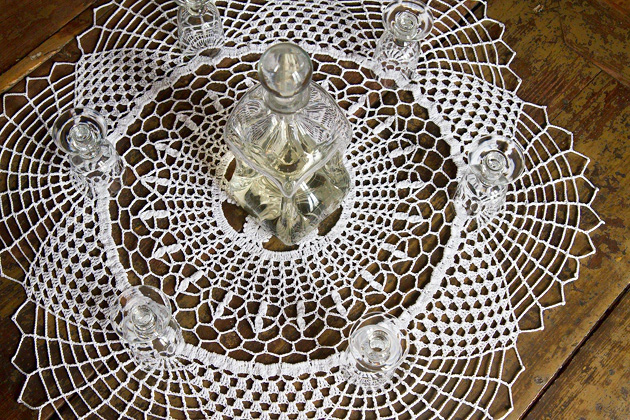 Kids Enjoying the Summer