Hiking around the Western Snæfellsness, Part 2
Our excursion into the Snæfellsjökull National Park was the first big hike we'd embarked on in Iceland, and was an incredible introduction to the country's nature. By the early afternoon, we had already seen an old Irish well, an amazing crater and a lava-field. But the second part of our day would prove to be even more action-packed.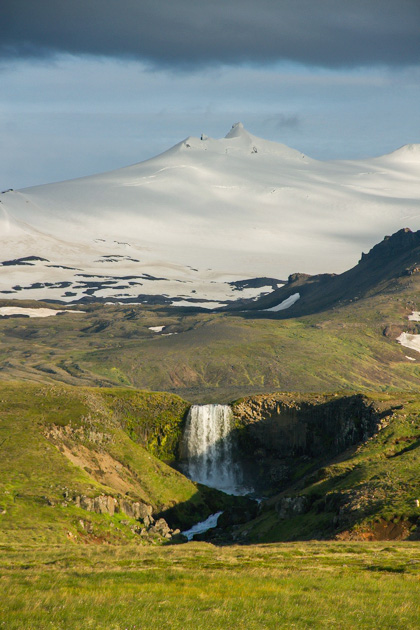 A long walk from the Saxhóll Crater brought us to its sibling, Rauðhóll, which we circled along a nicely-marked path. Circumnavigating the crater took about an hour, and the scenery was stunning. Here, unlike at Saxhóll, the vegetation has largely returned. We were all alone, within sight of both the sea and the Snæfellsjökull Glacier, and fell completely under the landscape's spell. I don't think we talked at all. It would have been wrong to interrupt the natural, silent harmony by blurting out some idiocy like "Gosh, this sure is pretty!"
We continued up a dirt track in the direction of the glacier until reaching two waterfalls: Klukkufoss and Snekkjufoss. Both were lovely. Smaller Klukkufoss fell over basalt columns, while Snekkjufoss thundered into the valley. The river powering through Snekkjufoss was fed by the Snæfellsjökull Glacier. A shining white beacon always visible on the horizon, the glacier was our companion throughout the day.
After the two waterfalls, we hiked up the third and final crater of the day, Sjónarhóll, and enjoyed an unparalleled view of the valley. A field of lava stretched out in front of us, Hellissandur and the beautiful Ingjaldshóll Church were visible in the distance, while the Atlantic Ocean claimed the horizon beyond.
Now we had the task of getting back to our tent at Hellissandur. It was already late in the day, so we chanced a shortcut along an unmarked trail past Burfell Mountain. Note: when a trail in Iceland is described as "unmarked", that's exactly what it means! There was neither track nor stake to lead the way, and so we just kept heading north, up and down huge hills, over agonizingly bumpy terrain, past concerned-looking sheep, and across rivers which started small but were becoming unnervingly larger as we distanced ourselves from the glacier.
Eventually, it had to happen. At the foot of Burfell, we found ourselves ringed in by uncrossable rivers. The summer's glacial run-off was in full swing and these rivers, which on the map looked like tiny streams, were raging. We followed the tamest river east, downstream, searching for a fordable spot, only to encounter another river joining in from the south. And now we were completely hemmed in, and had to move south, 180° opposite of our goal.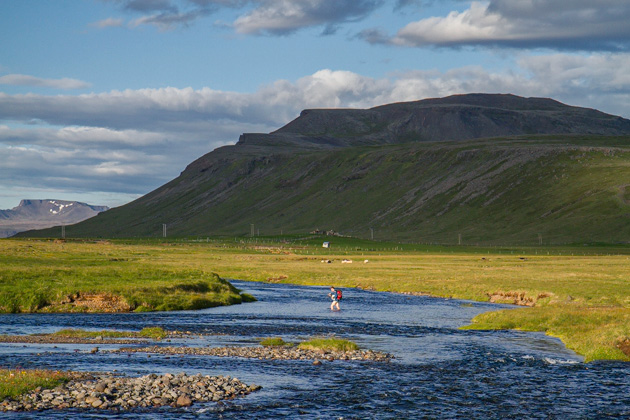 After an hour of hiking in the wrong direction, we found a relatively shallow spot, and stripped down to our undies. At this point, we had been going for thirteen hours, so the freezing water was actually a helpful way to revive. It took another hour before reaching the coastal road. We weren't anywhere close to our campsite, but a road means cars, means transportation, means hitchhiking. Luckily, hitchhiking in Iceland isn't just safe and convenient, but can be a real life-saver. We were picked up by the very first car which passed.
In all, we had walked over twenty miles. Way more than planned. We managed to get our tent erected, then collapsed into our sleeping bags. The next morning, we awoke in utter agony, but the experience was worth the pain. Snæfellsnes is home to some seriously amazing nature, and this hike introduced us to a lot of it.
Locations on our map: Rauðhóll | Klukkufoss | Snekkjufoss | Snæfellsjökull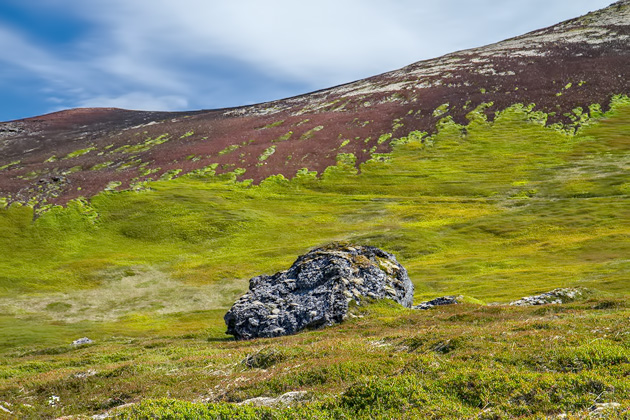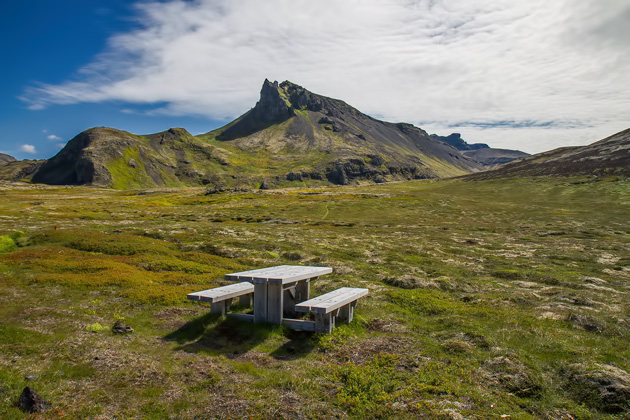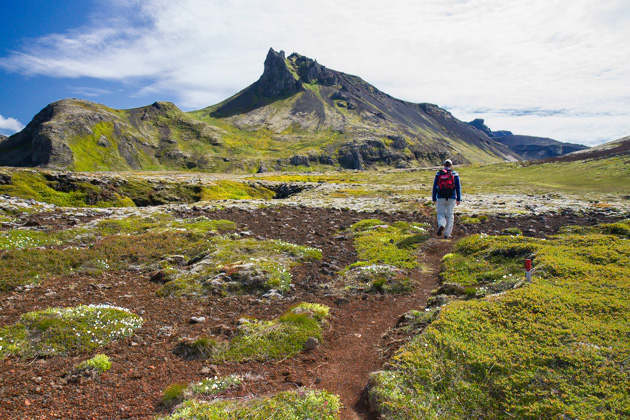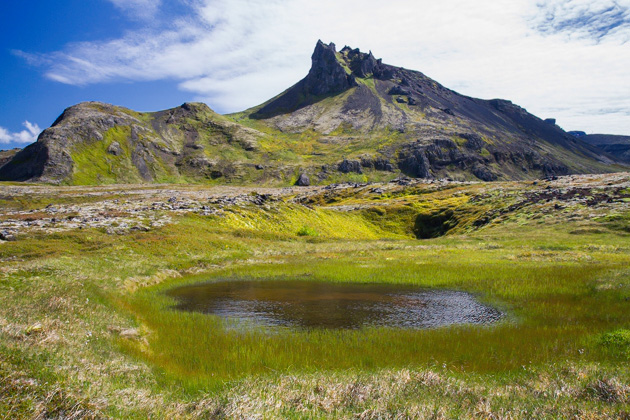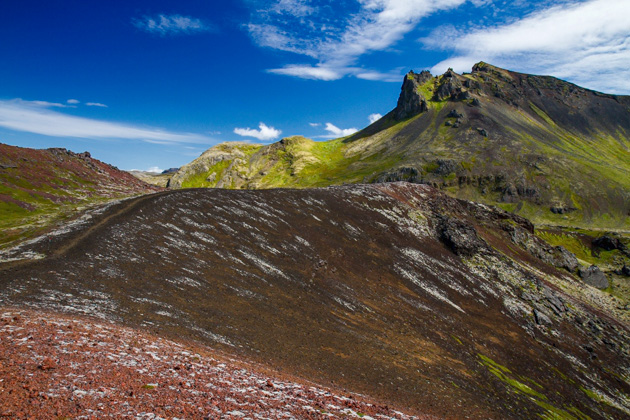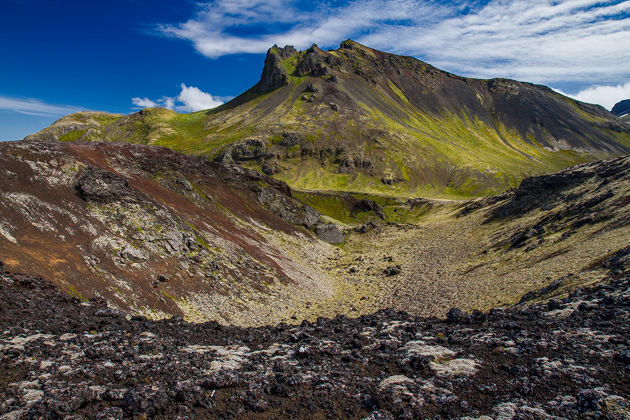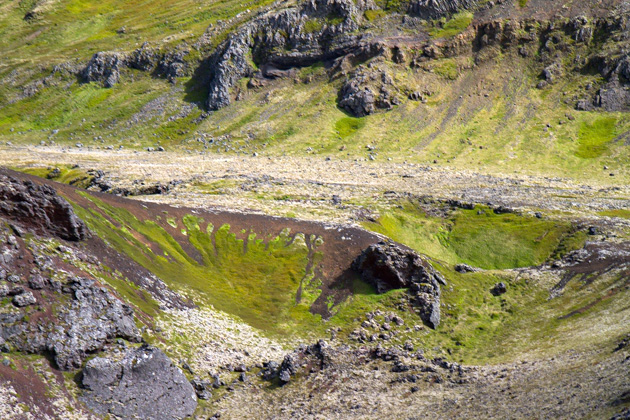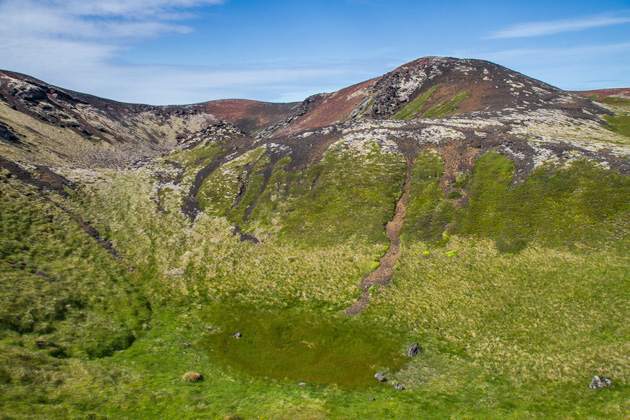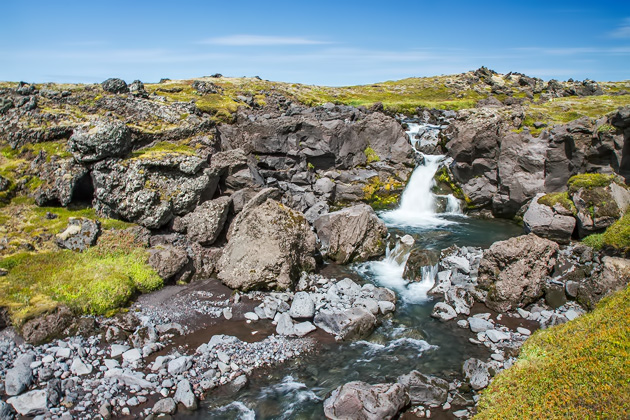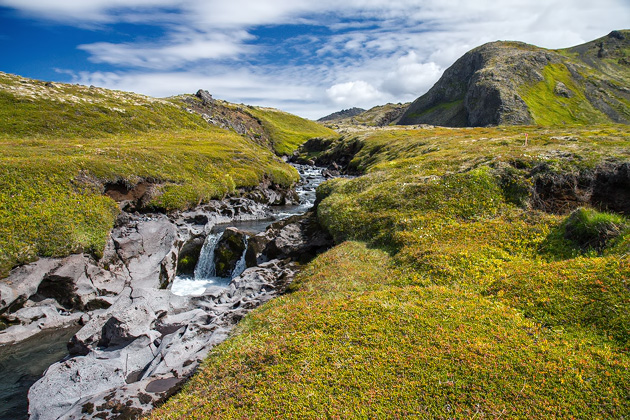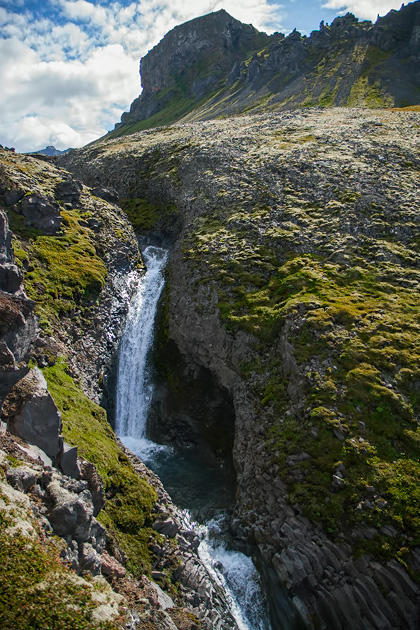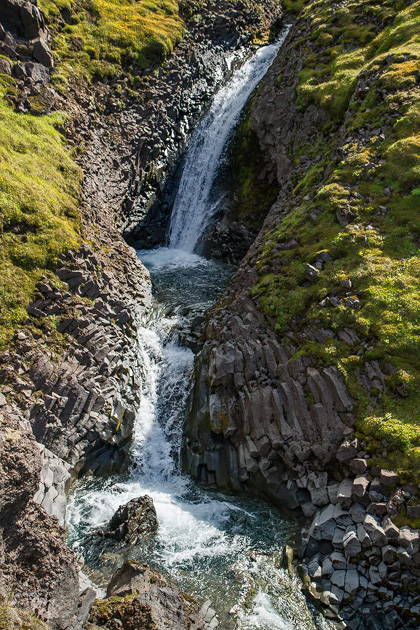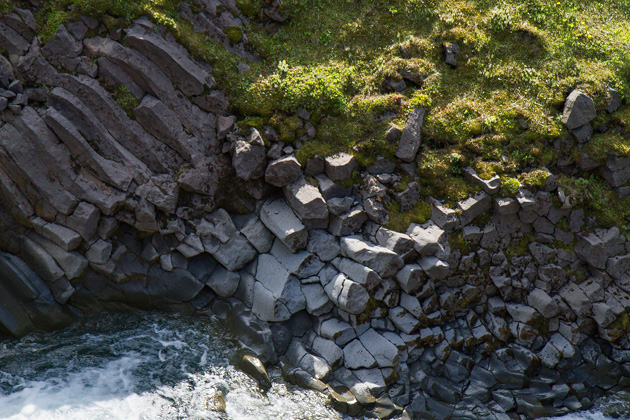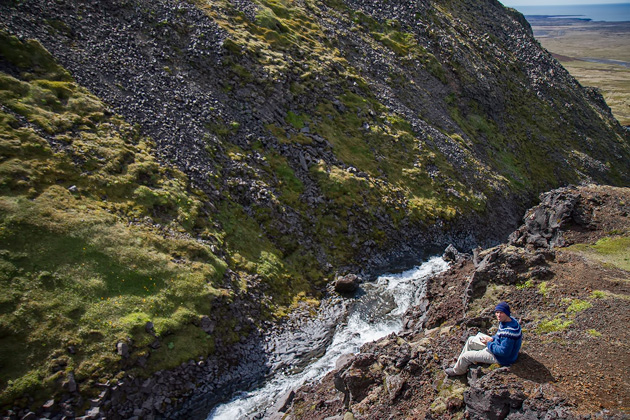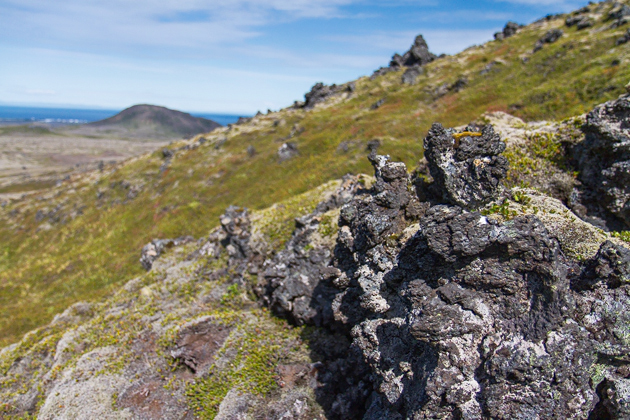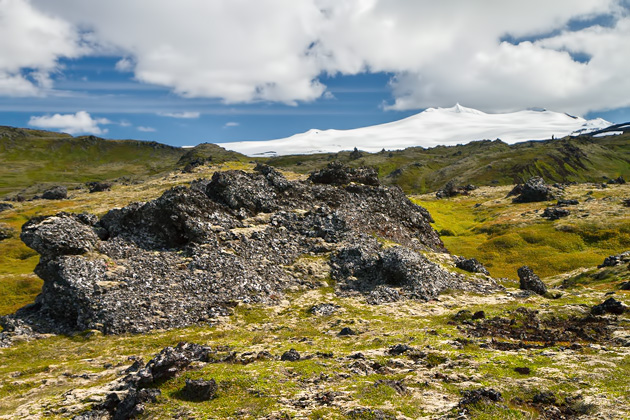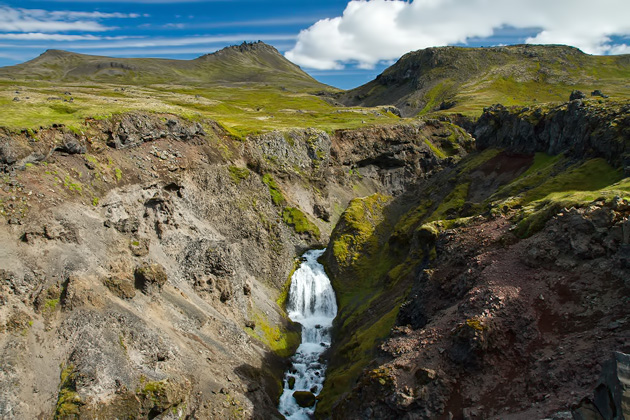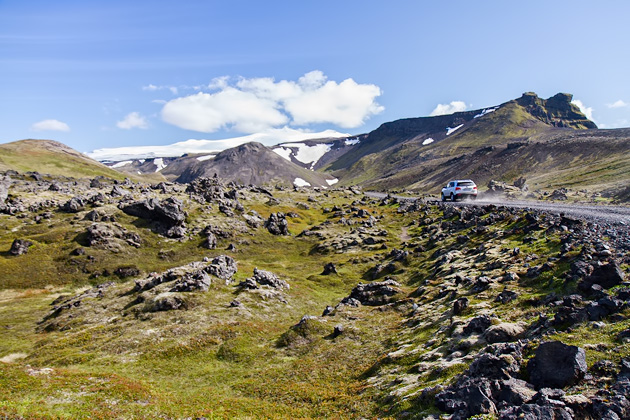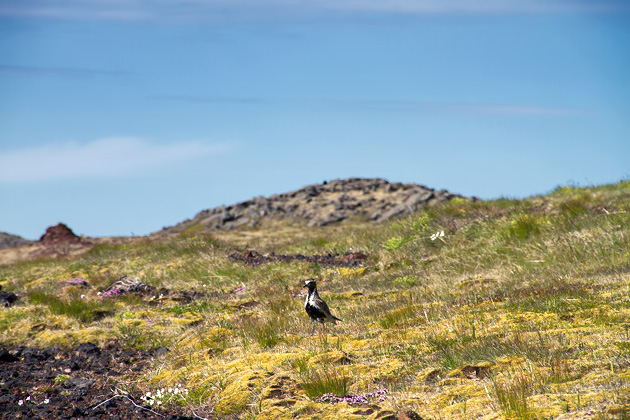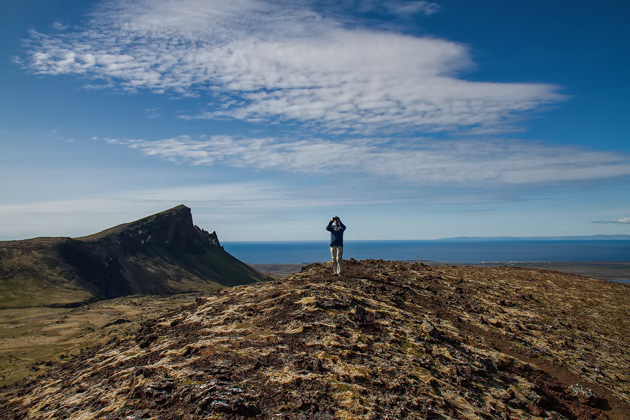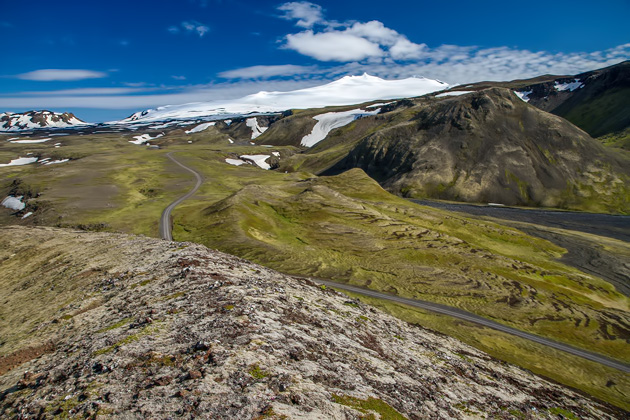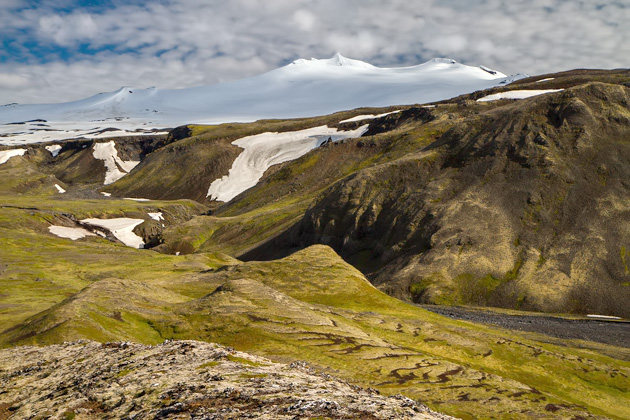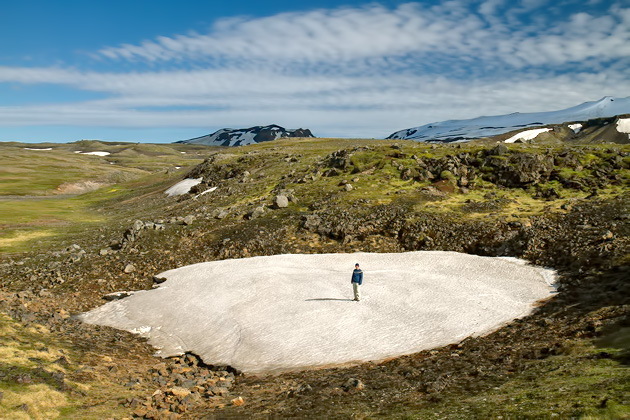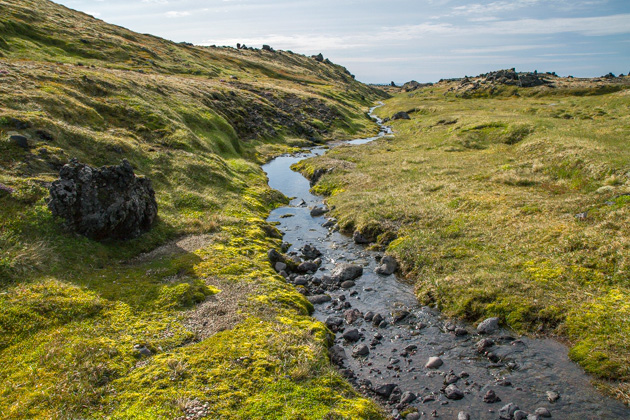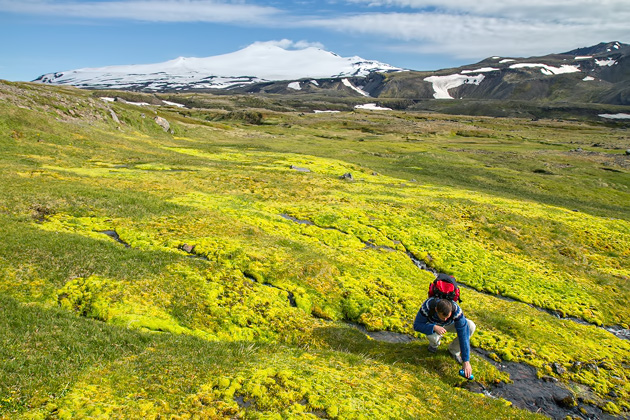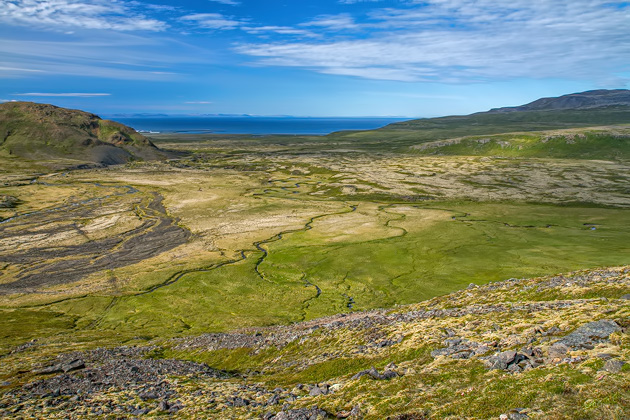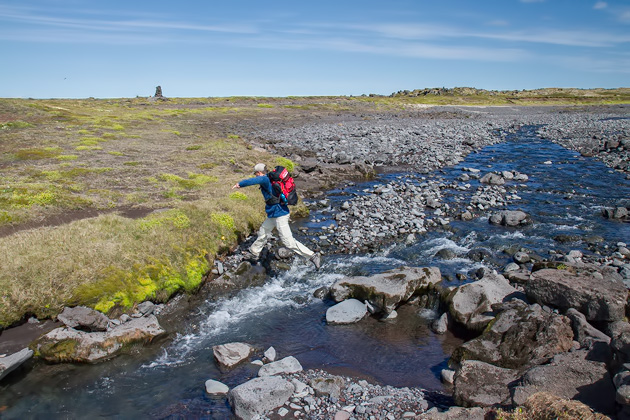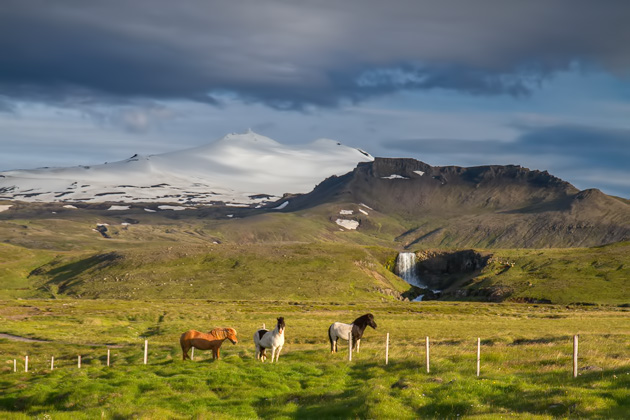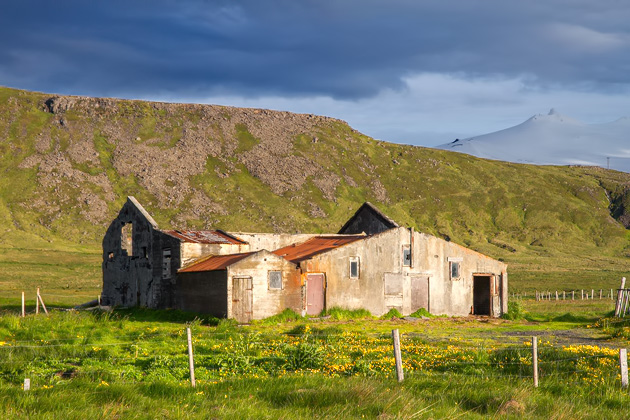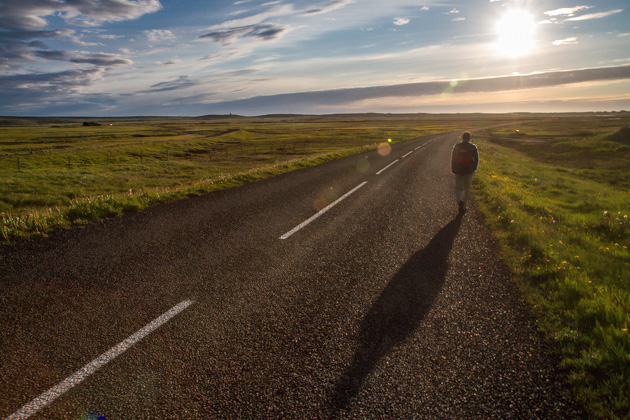 <!– div.centerimg { margin-top:10px; } –>