A Day in the Hornstrandir
The Hornstrandir Nature Reserve, in the northwestern corner of Iceland, has been almost completely spared from the corrupting fingertips of mankind. No roads scar the landscape and there are no permanent residents, unless you count the arctic foxes which abound in its hills. We spent a long day exploring a small section of the reserve.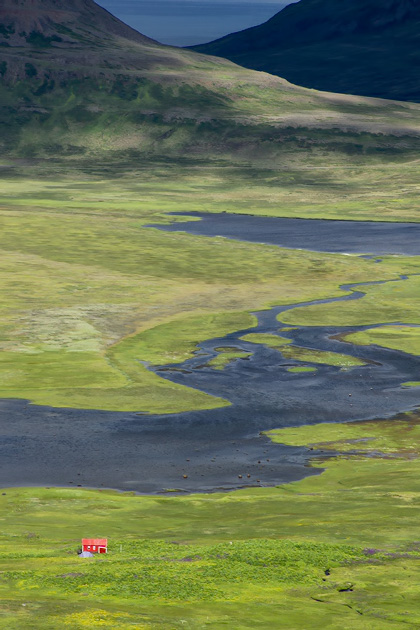 Hornstrandir is a major destination for hikers seeking to get away from civilization, and most stay for four or five days, walking from one end of the peninsula to the other. The experience must be incredible. Unfortunately, our schedule didn't allow for such a long excursion, so we had to be satisfied with a cursory peek into Iceland's wildest corner.
The ferry let us out at Hesteyri, where there's a café/guesthouse catering to hikers passing through. A number of ports around the peninsula are irregularly served by tour companies based in Ísafjörður, but Hesteyri is the easiest to reach. By the way, the process of booking tickets to Hornstrandir was the most frustrating and expensive part of our trip. If you're planning a journey, try to arrange tickets as early as possible.
With seven hours to kill, we decided on a hike to Aðalvík Bay, just over a hill to the west of Hesteyri. This was a simple hike, with a clearly-defined trail and moderate incline. The lack of challenge was initially disappointing, as I had been expecting, and perhaps unconsciously hoping for, a "vicious clash with nature" in the lonely reaches of the Hornstrandir. But since we didn't have to waste time searching for the trail or battling the elements, we were better able to appreciate the amazing nature surrounding us.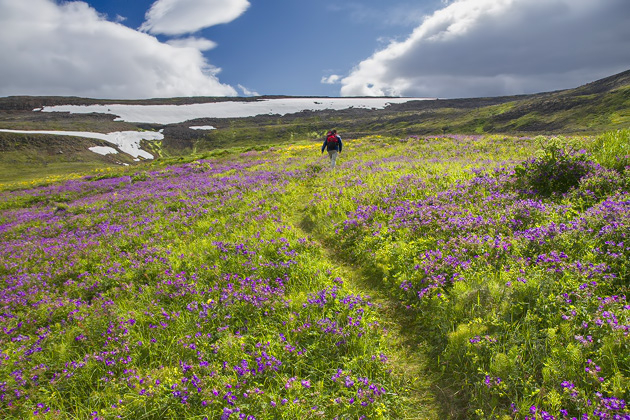 Our path went through a gorgeous field of purple and yellow flowers, over patches of snow and through a massive field of stones, and we needed two hours to arrive at an overlook from where we could see Aðalvík Bay. There was a lonely red farm house below us and a beach of white sand, but we didn't descend. We wanted to make it back to Hesteyri with time to spare, since there was something else which warranted our attention.
A couple kilometers from the guesthouse are the remains of a decommissioned Norwegian whaling station, called Stekkeyri. Following the station's founding in 1894, Hesteyri grew into a functioning community with a few families residing there full-time. But when the factory closed up in 1940, the settlement was abandoned. The skeletal remains of Stekkeyri are easy to reach from the guesthouse, and fun to poke around.
Locations on our Map: Hesteyri | Aðalvík
–Buy Your Travel Insurance For Iceland Here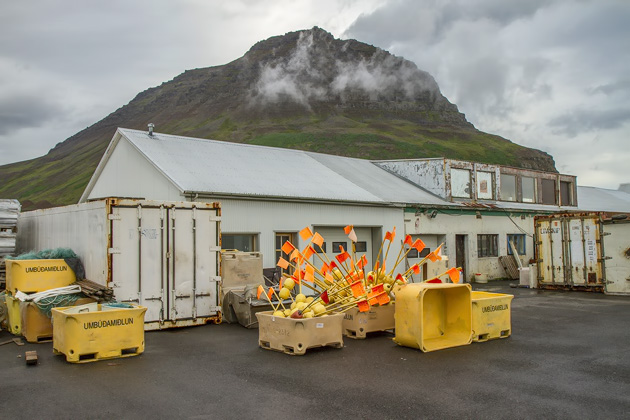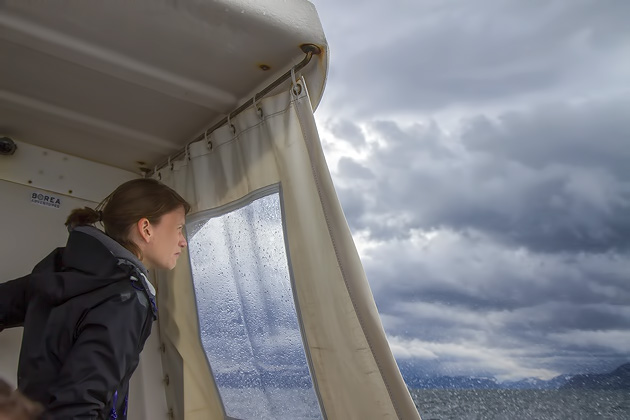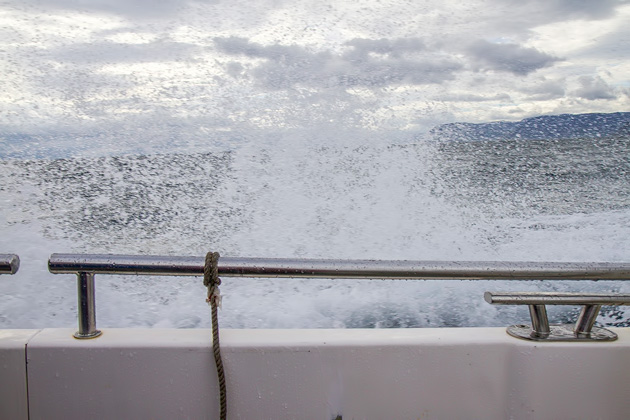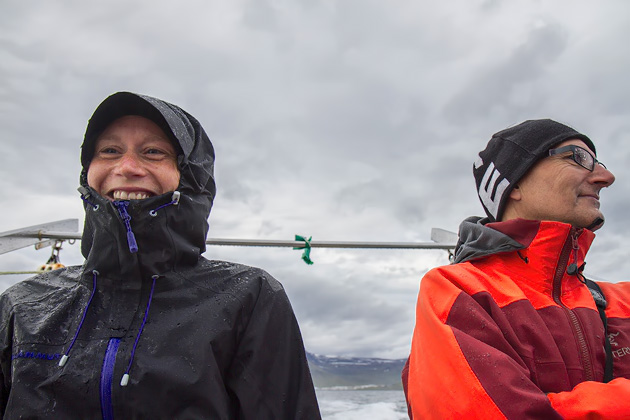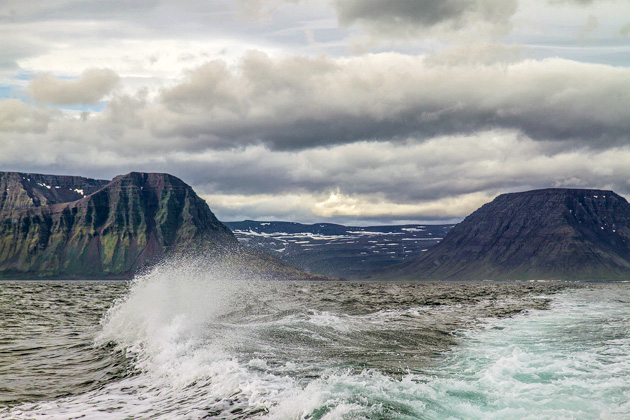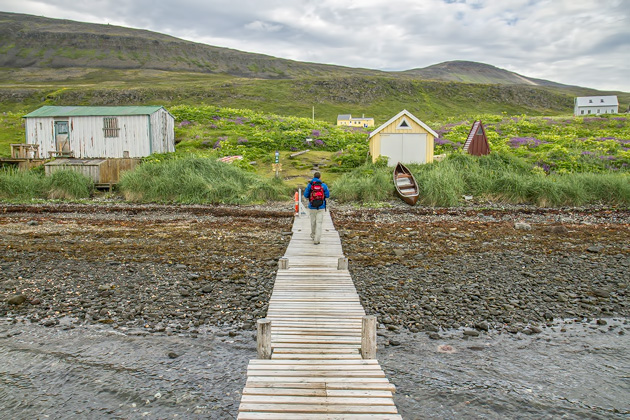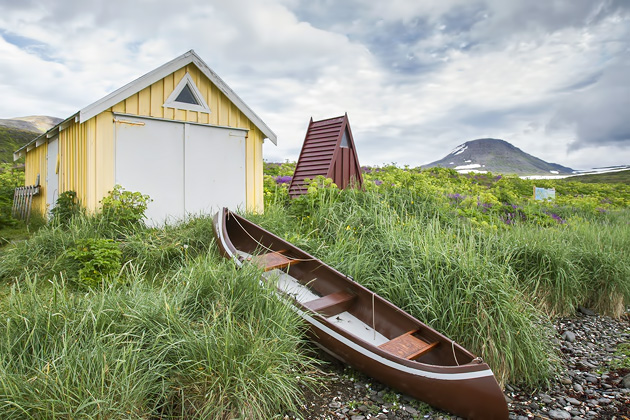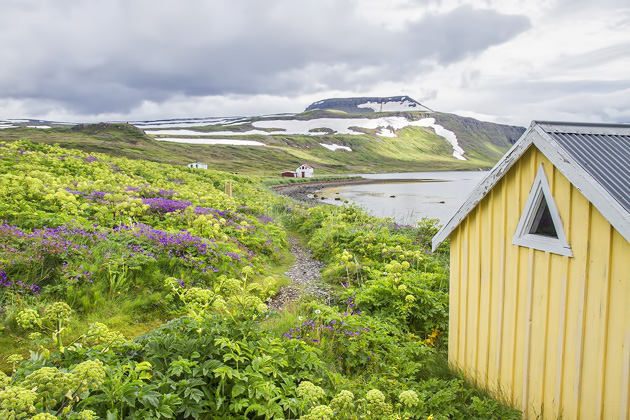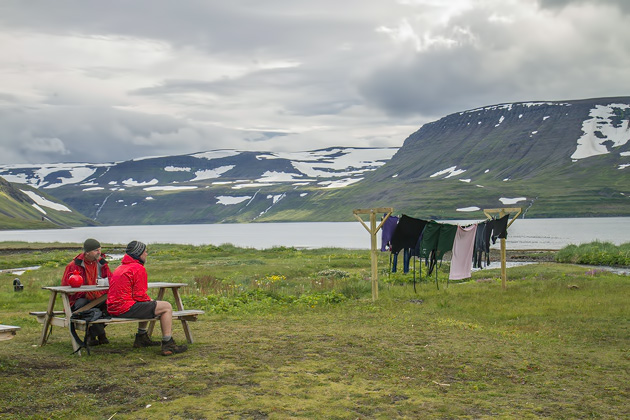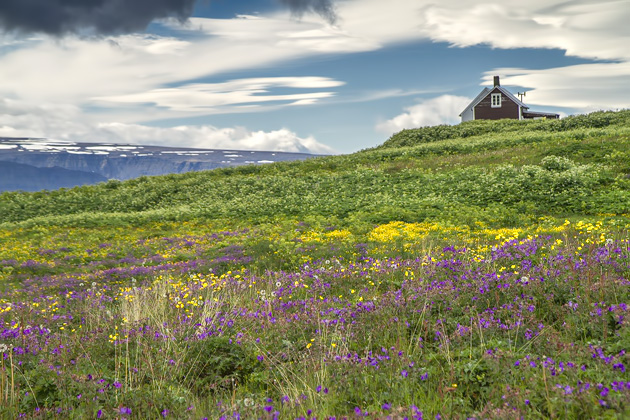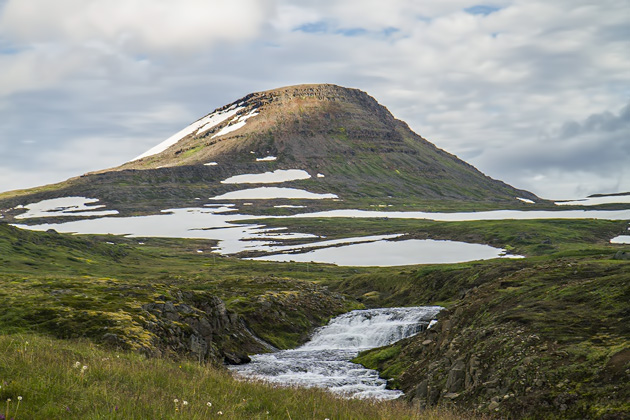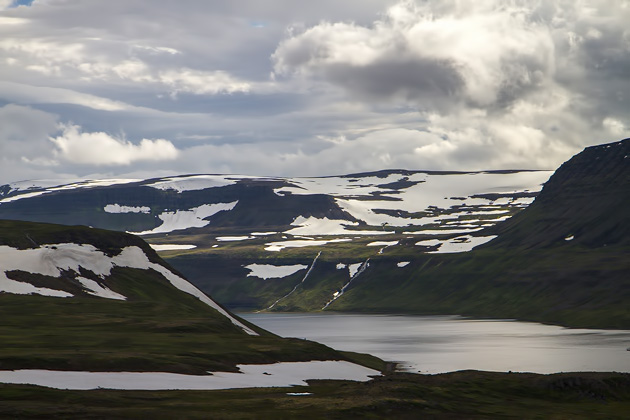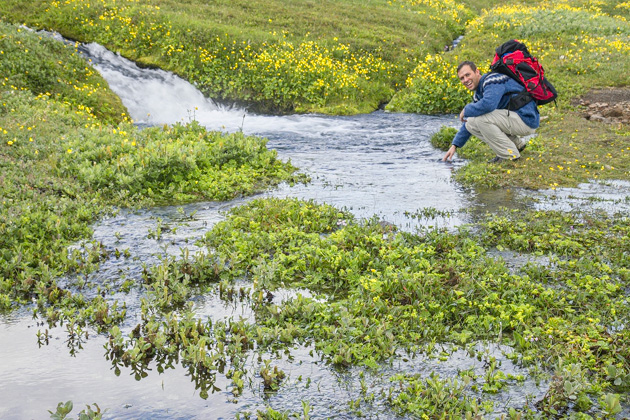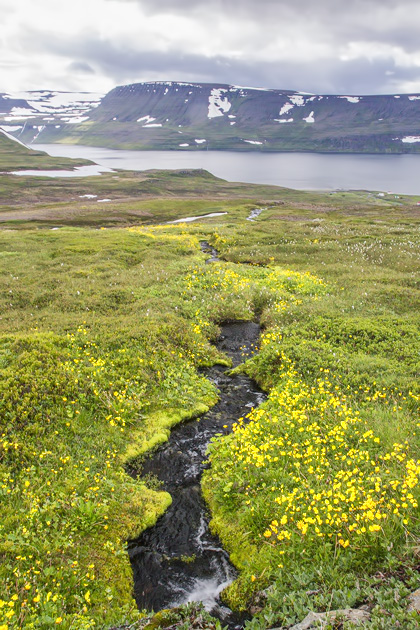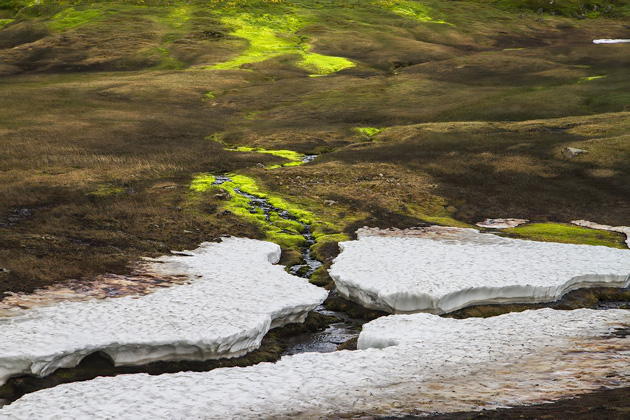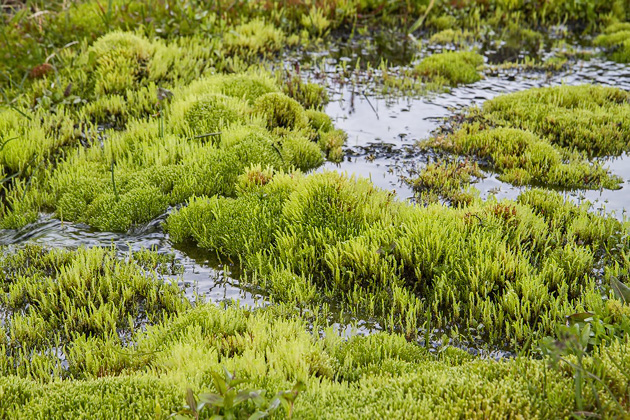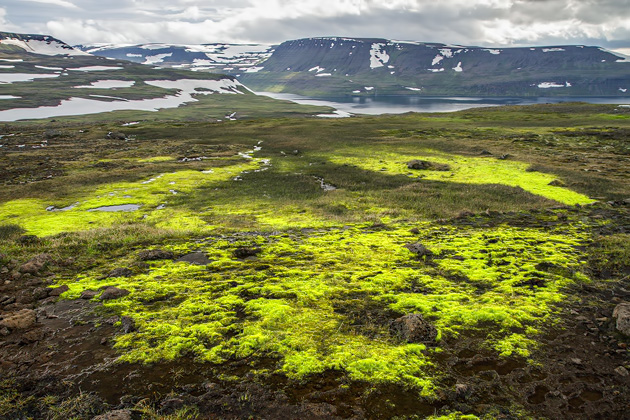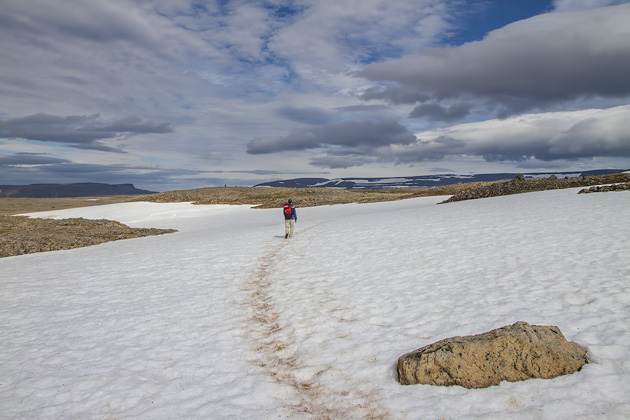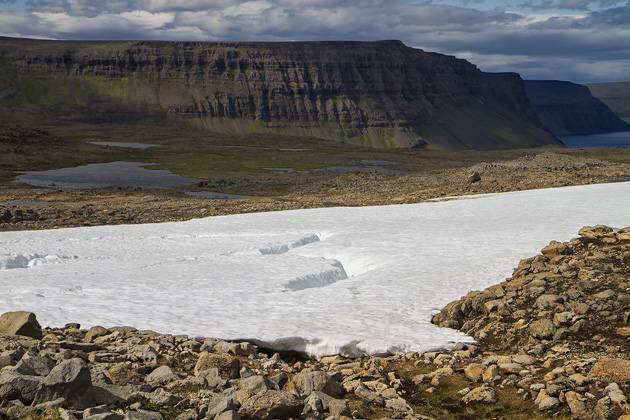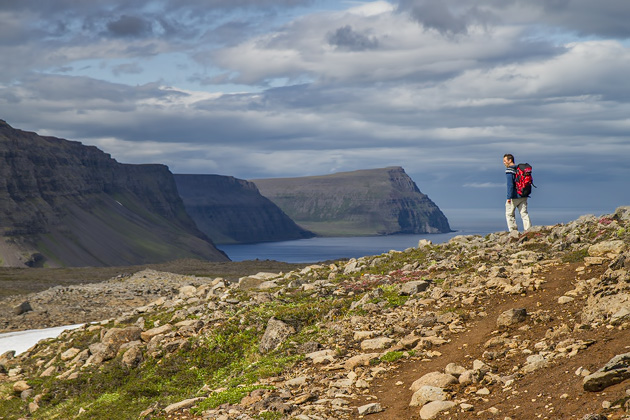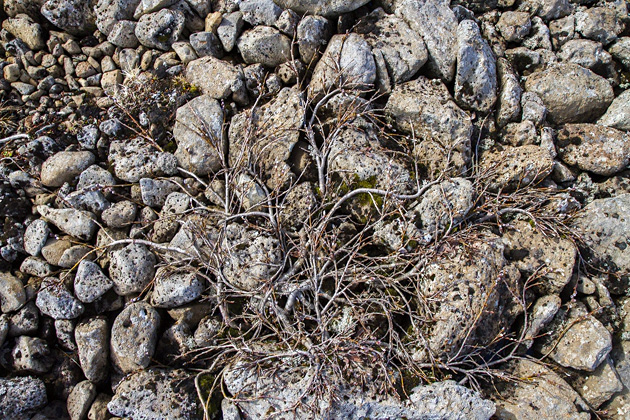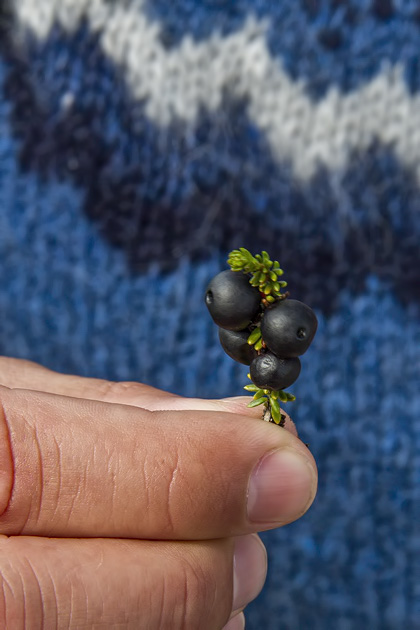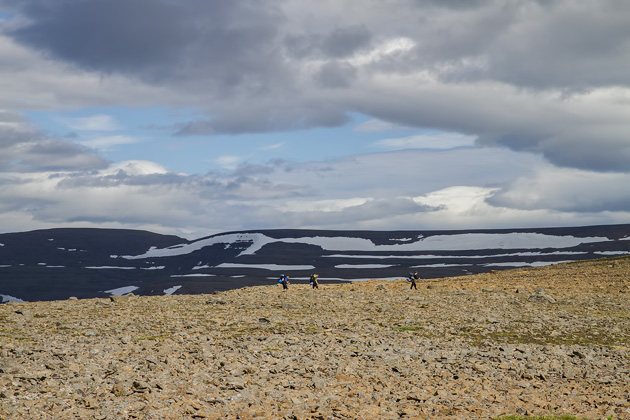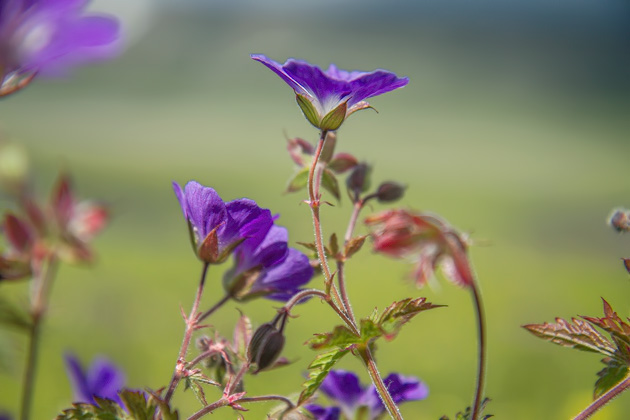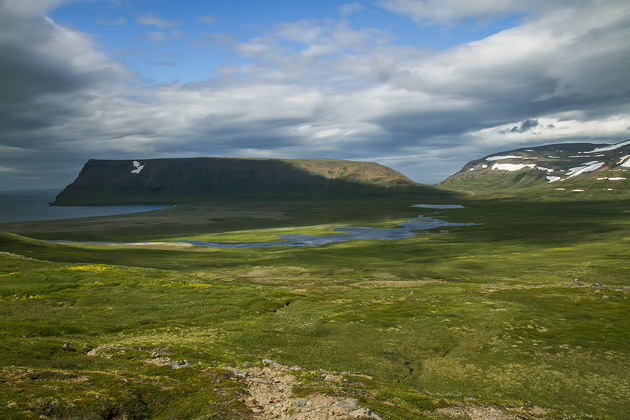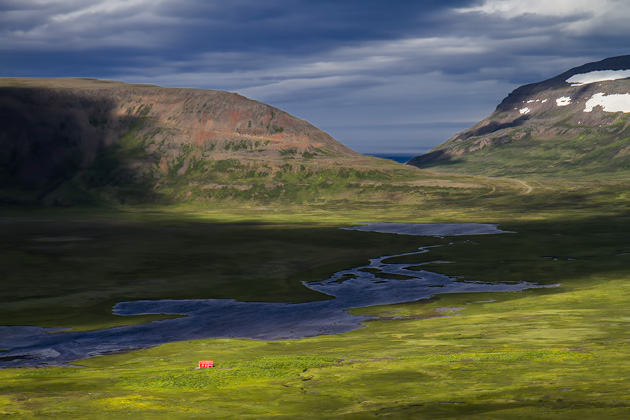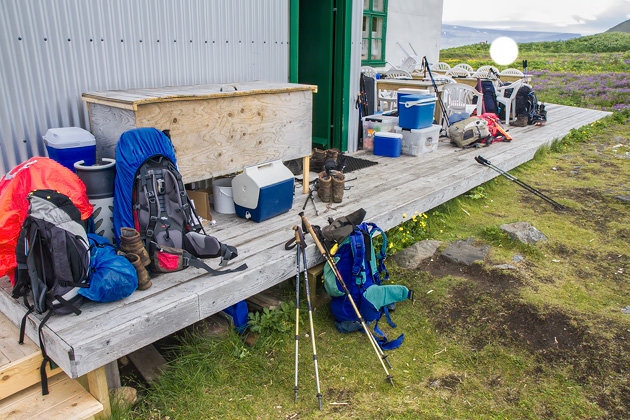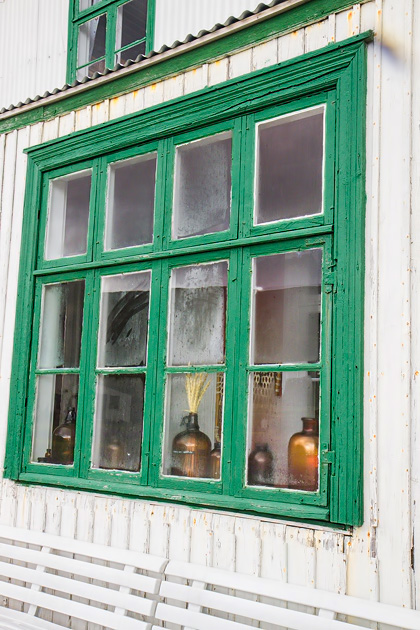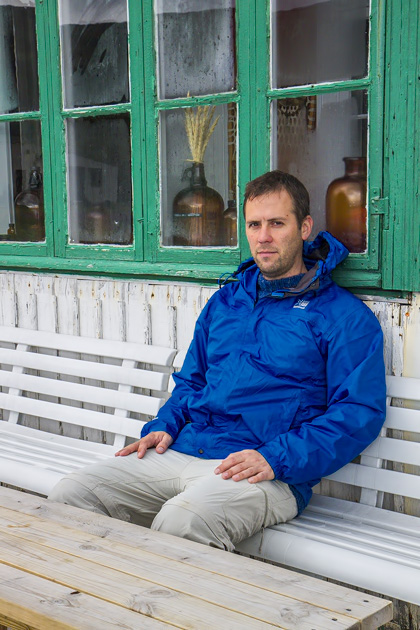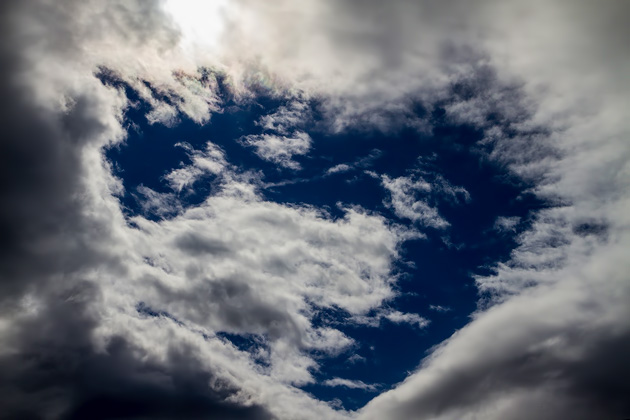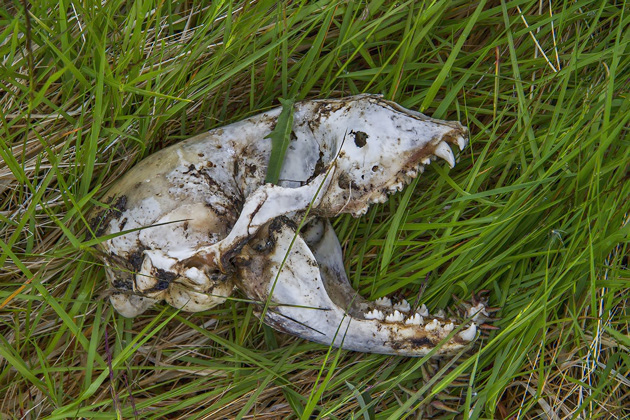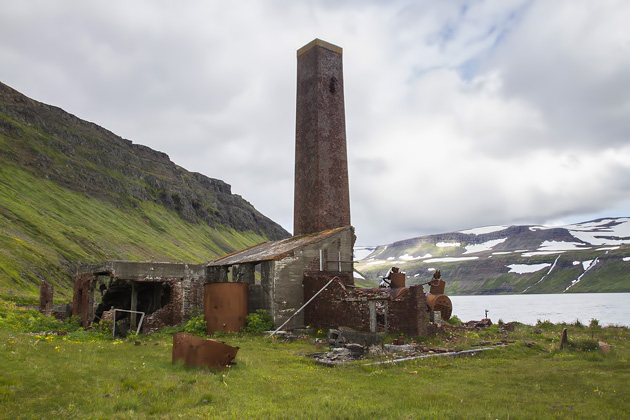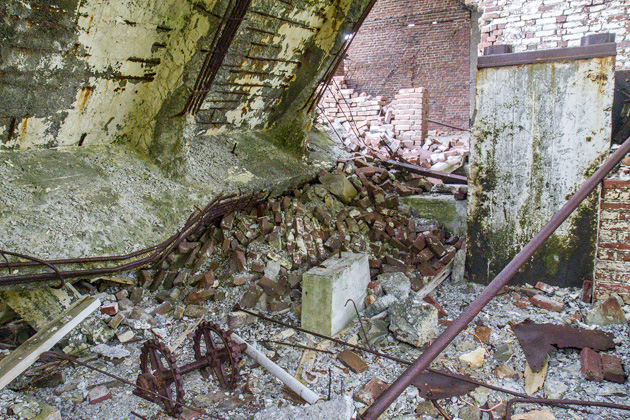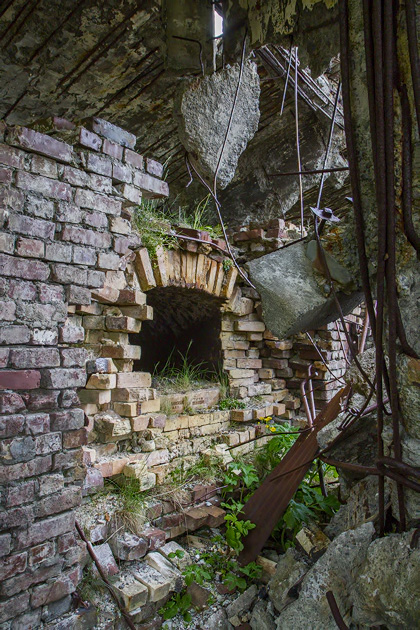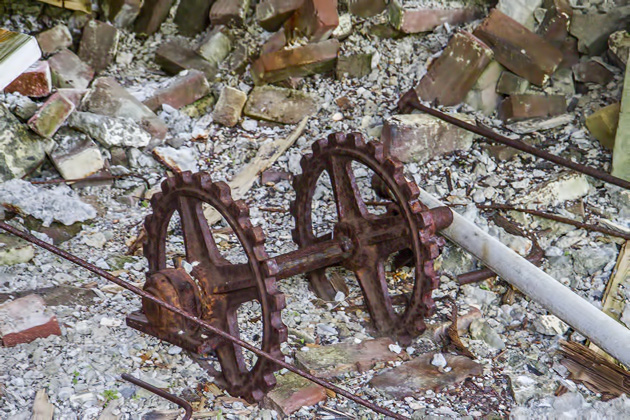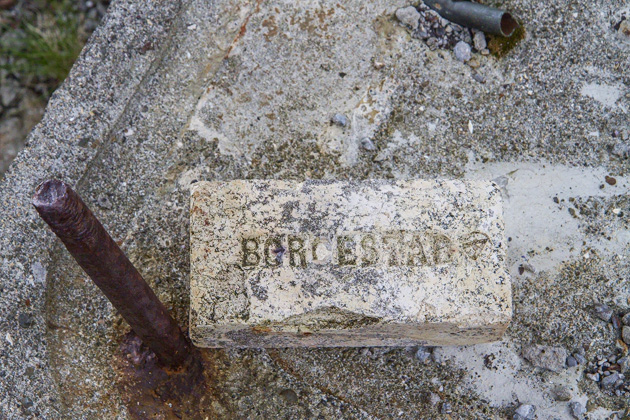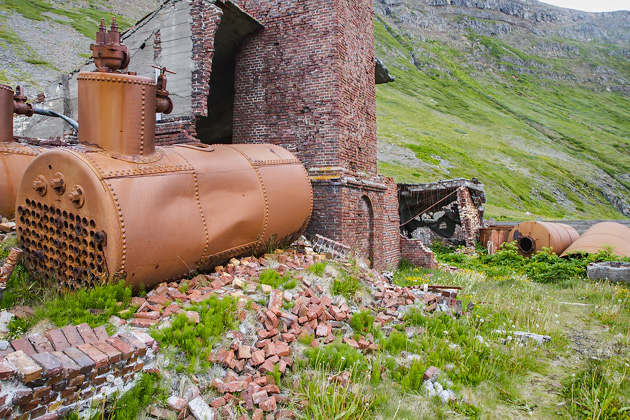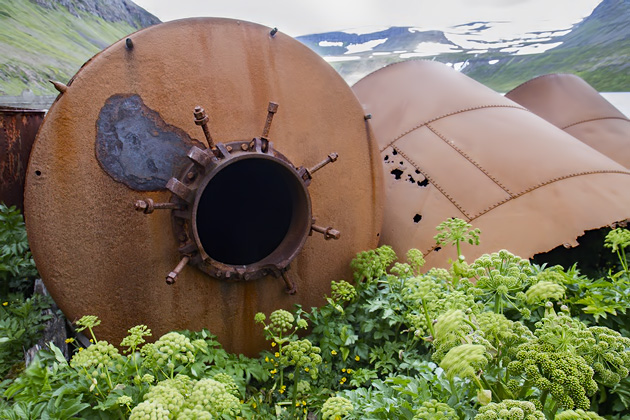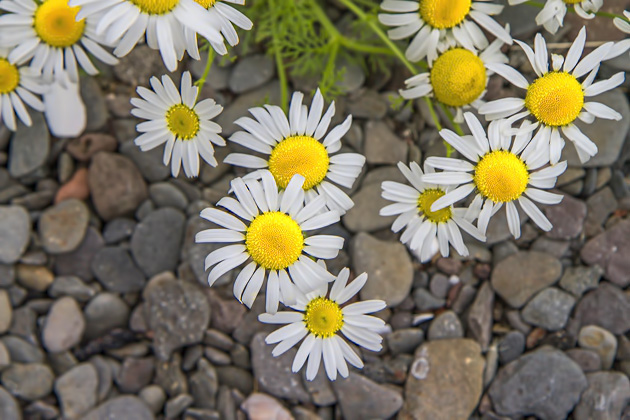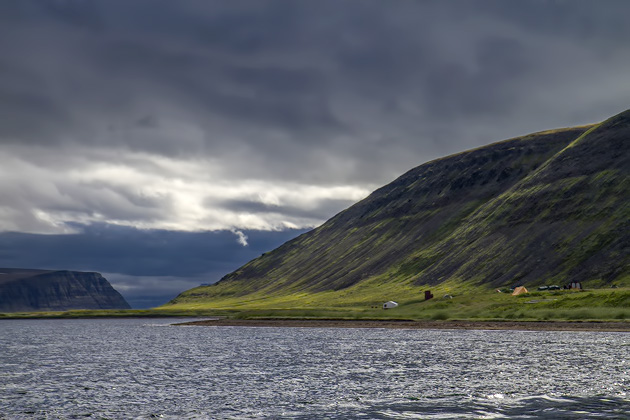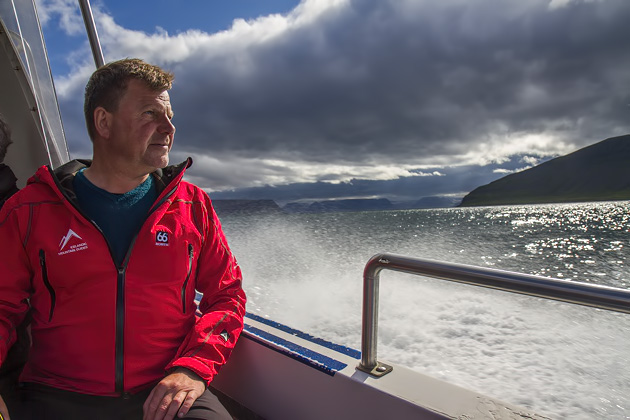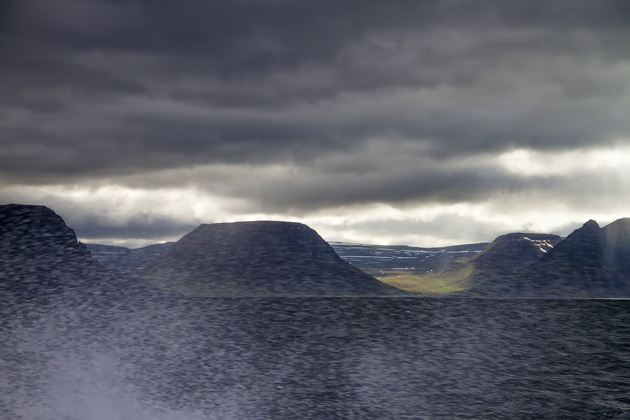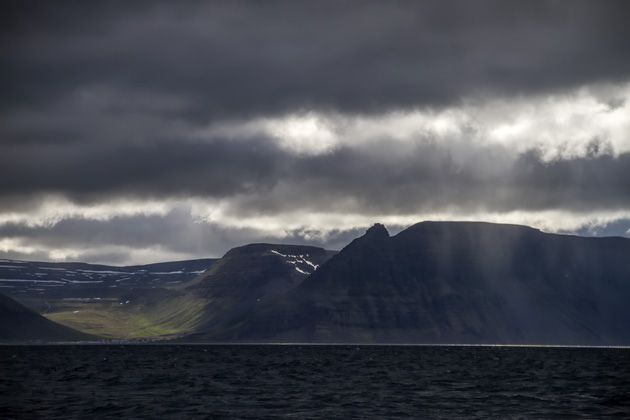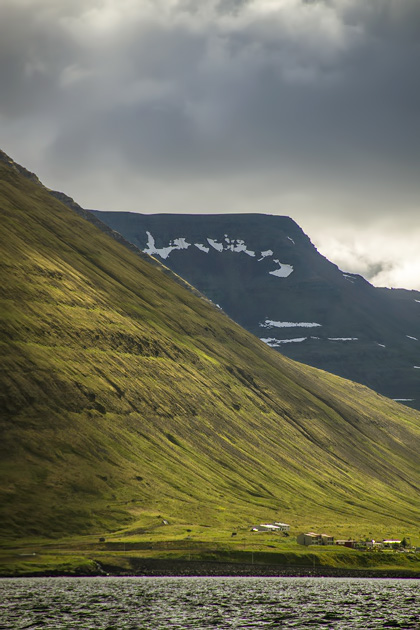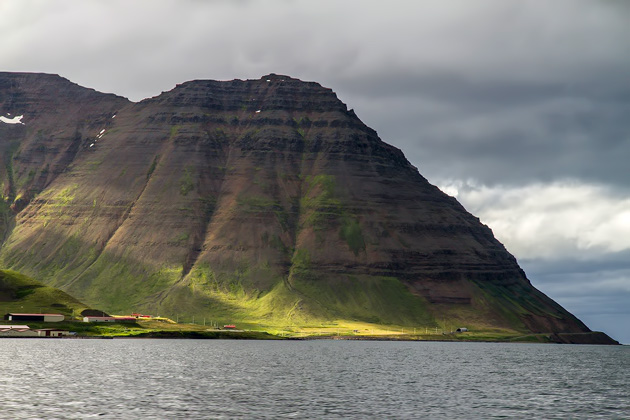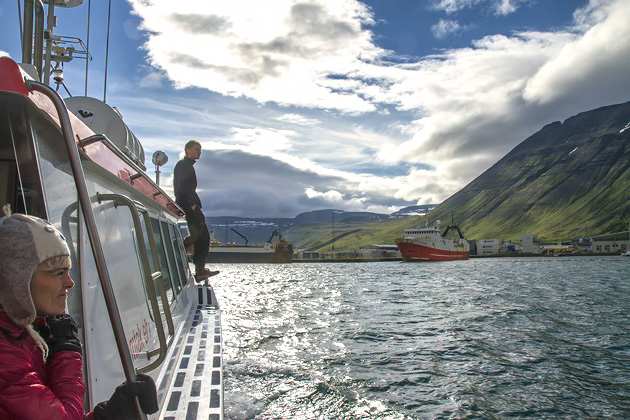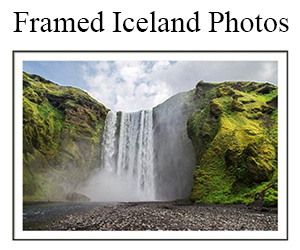 <!– div.centerimg { margin-top:10px; } –>