Iceland, a small island stranded in the freezing waters of the North Atlantic, was our home for 91 days. The country's 300,000 citizens lay claim to some of Europe's most remote and beautiful terrain. Massive glaciers, simmering volcanoes, geothermal pools, puffin colonies, Viking sagas, whales and nerve-wracking road trips conspired to provide us with an exhilarating summer.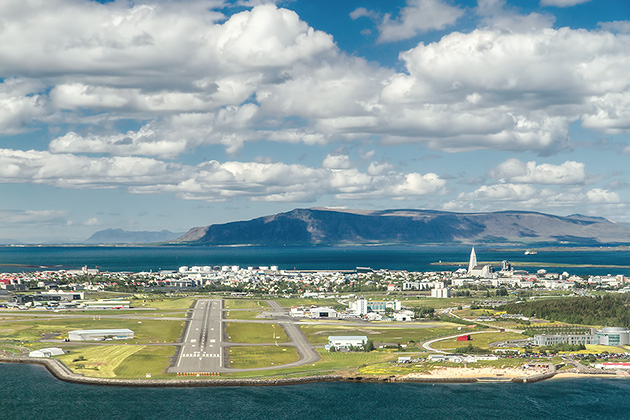 We had spent the previous three months in Istanbul, which although technically on the same continent as Iceland, couldn't be further apart in spirit. Istanbul is one of the Earth's biggest cities and, upon leaving, we felt the need to reconnect with nature. In Iceland, we would experience the outdoors at their most extreme. We'd do a lot of hiking, participate in adventure tours, and bathe in hot springs. We'd visit frontier fishing villages, scale glaciers, and get to know a sizable percentage of the country's population on a first-name basis (the only such basis Icelanders know).
We rented an apartment in Kópavogur, just south of Reykjavík, Iceland's capital and by far its biggest city. Our apartment would serve as a base while we set off to explore the country, using buses, cars, hitchhiking, and even planes. About the size of Kentucky, Iceland isn't big in terms of area, but the harshness of its terrain makes getting around a tricky proposition. Almost the entire interior is covered by glaciers and mountains, and is nearly impassable, let alone inhabitable. Icelanders live and work almost entirely around the coast.
After exploring Reykjavík and the surrounding southwest corner of the island, we would make our way up the west coast, to the Snæfellsnes Peninsula and the Westfjords. We'd spend time in the north, visit Akureyri (Iceland's second city) and lounge around picturesque Lake Mývatn. We'd see the stunning Eastfjords, the glaciers and waterfalls of the South, the vast and barren interior, and even ferry out to a couple outlying islands.
Amazingly, we were able survive all of this without going broke, finding ourselves stranded on a glacier, or falling into a raging river of lava. It was an incredible 91 days.