For 91 days,
Iceland was our home. We spent three unforgettable summer months exploring some of the world's most unique nature; tramping across glaciers, entering volcanoes, bathing in hot springs, and hiking across valleys of unearthly beauty. Whether you're planning your own journey, or are just interested in seeing what makes Iceland such a special place, our articles and photographs will surely be of use. Start
at the beginning
of our adventures, visit our
comprehensive index
to find something specific, or choose one of the articles selected at random, below: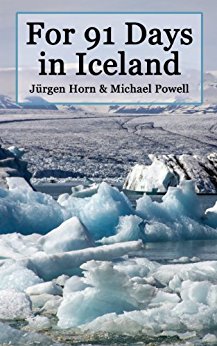 Over the course of the 91 days we spent in Iceland, we saw more otherworldly nature than in the rest of our lives combined. This tiny country on the northern edge of the Atlantic Ocean is one of the most special places on Earth, filled not just with unforgettable outdoor adventures, but with wonderful little towns and some of the friendliest people we've ever encountered.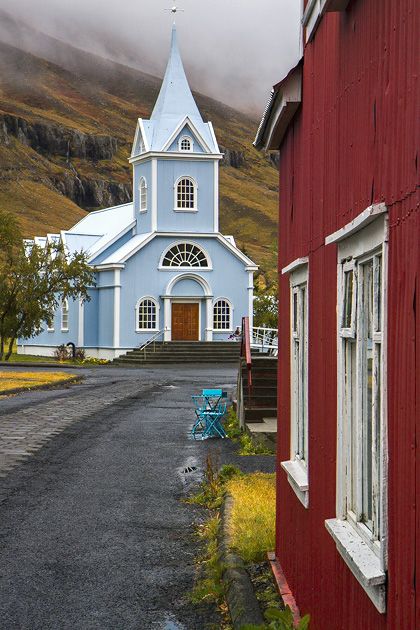 One of the larger towns in the Eastfjords, Seyðisfjörður is best known as the port for ferries arriving once a week from Denmark. We didn't know much else about it when we decided to spend the night here, but were pleasantly surprised. Seyðisfjörður was one of the more charming villages we visited during our entire journey around the country.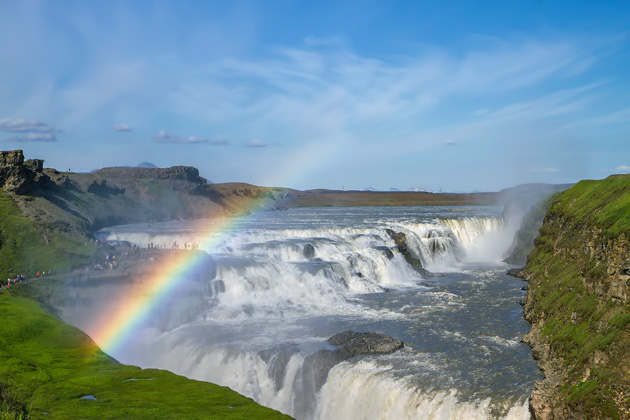 Arguably the most impressive sight along Iceland's Golden Circle is the enormously powerful double-stepped waterfall known as Gullfoss (Golden Falls). Here, the Hývtá River's journey through the highlands comes to a magnificent end as it drops over 100 feet into the canyon below.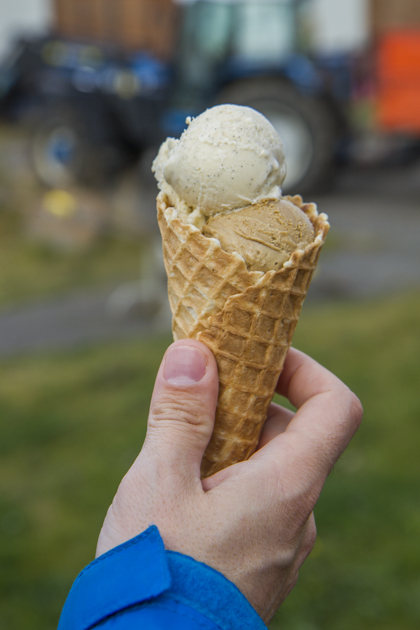 A day spent exploring the beautiful Eyjafjörður Valley, south of Akureyri, can be surprisingly exhausting. And the locals seem to know it. Two farms on either side of the valley have expanded their normal operations to offer unique places to recuperate, and we took advantage of both.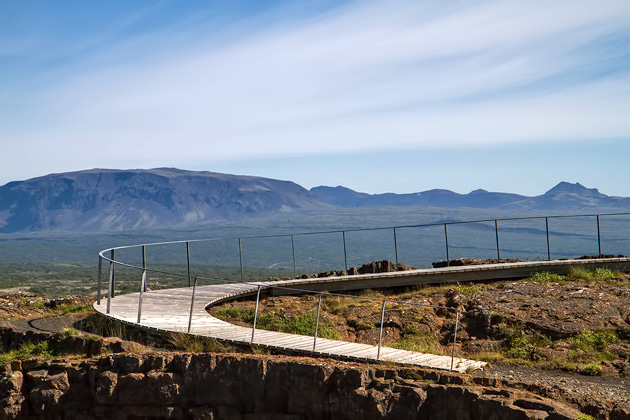 "Stop corruption: We promise to stop corruption. We'll accomplish this by participating in it openly." Now that's a political promise I can believe in! It's just one of the excellent items in the platform of The Best Party, led by Reykjavík's Jón Gnarr.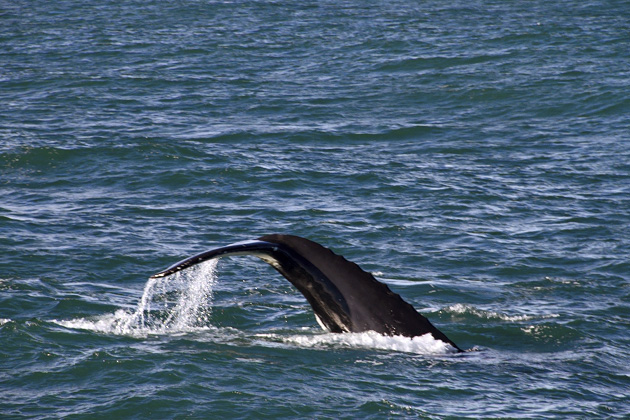 With schools of herring and abundant plankton, the freezing waters of the Northern Atlantic have always been prime whale territory. In years past, that meant excellent hunting. And though there's still a little killing going on, today the most common way to shoot whales in Iceland is with a camera.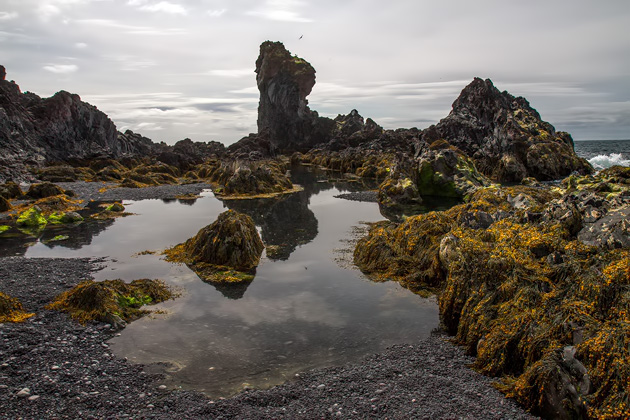 The day after our soul-crushing 20-mile trek out of Hellissandur, we hopped on a bus run by Snæfellsnes Excursions which brought us around the southern coast of the peninsula. Sitting in a bus all day and basking in the awe-inspiring scenery of the Snæfellsnes without any walking involved? That was exactly what our aching bones were hoping for.