For 91 days,
Iceland was our home. We spent three unforgettable summer months exploring some of the world's most unique nature; tramping across glaciers, entering volcanoes, bathing in hot springs, and hiking across valleys of unearthly beauty. Whether you're planning your own journey, or are just interested in seeing what makes Iceland such a special place, our articles and photographs will surely be of use. Start
at the beginning
of our adventures, visit our
comprehensive index
to find something specific, or choose one of the articles selected at random, below: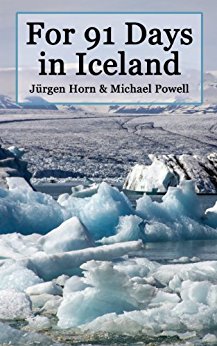 Over the course of the 91 days we spent in Iceland, we saw more otherworldly nature than in the rest of our lives combined. This tiny country on the northern edge of the Atlantic Ocean is one of the most special places on Earth, filled not just with unforgettable outdoor adventures, but with wonderful little towns and some of the friendliest people we've ever encountered.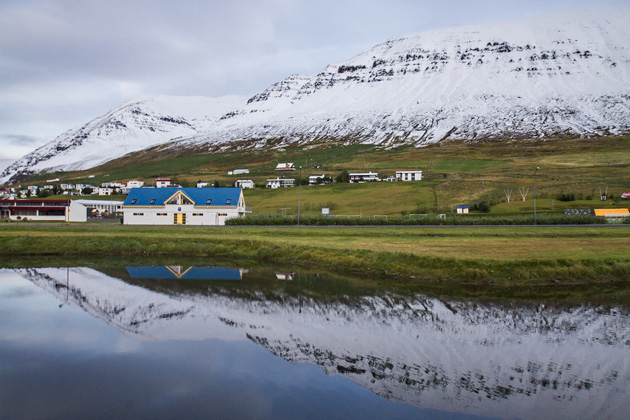 A village of just 800 inhabitants built around a natural bay of the same name, Ólafsfjörður was our base during the three days we spent exploring the eastern half of the Tröllaskagi Peninsula. The town itself doesn't have a lot to distract tourists, but the surrounding landscape picks up the slack.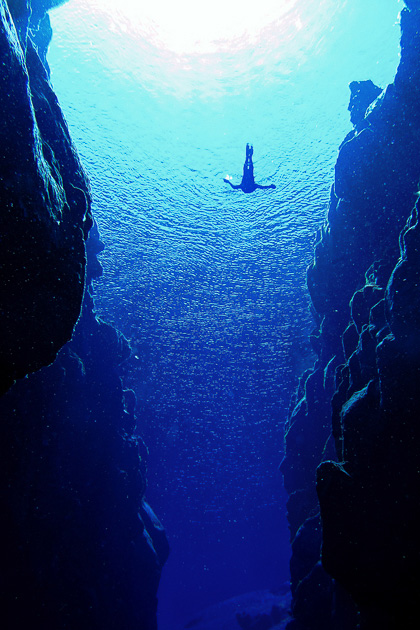 Floating on your stomach in near-freezing water is normally an experience one has only after being murdered by the Mafia. But in the right circumstances, it can be enjoyable. When you're alive, for instance, and looking through crystal clear glacial water at the Silfra Fissure.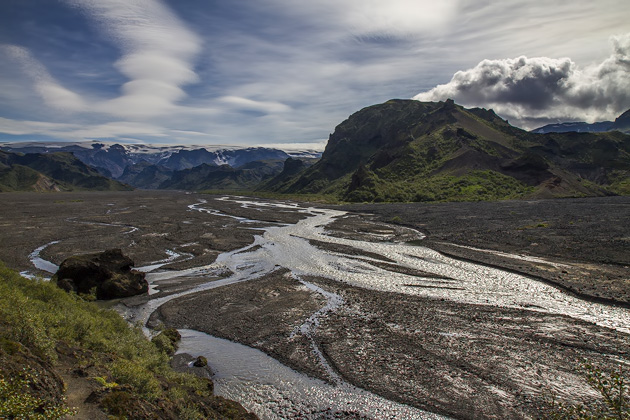 The morning after completing the 25-kilometer Fimmvörðuháls hike, we awoke with muscles so sore that just leaving our tent took almost half an hour. The last thing we felt like was more hiking, but we had six hours to kill until the bus back to Reykjavík. And in Þórsmörk, there aren't a lot of other options. More hiking it is!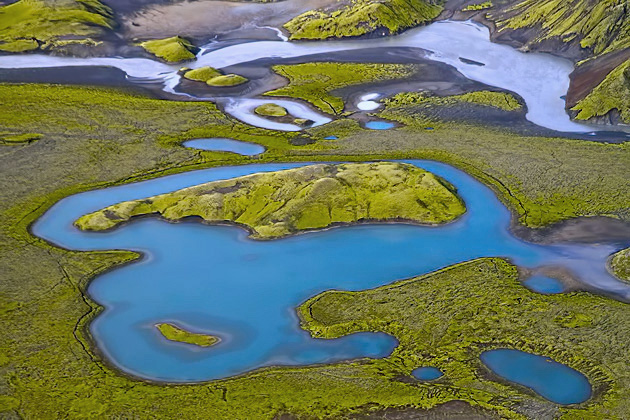 It was a beautiful morning when we arrived at the Reyjavík city airport for our third flight into the skies above Iceland. Our trips over the Golden Circle and the Westfjords had been outstanding, and today we'd be soaring over Iceland's four biggest glaciers, the Þórsmörk Valley and the Westman Islands.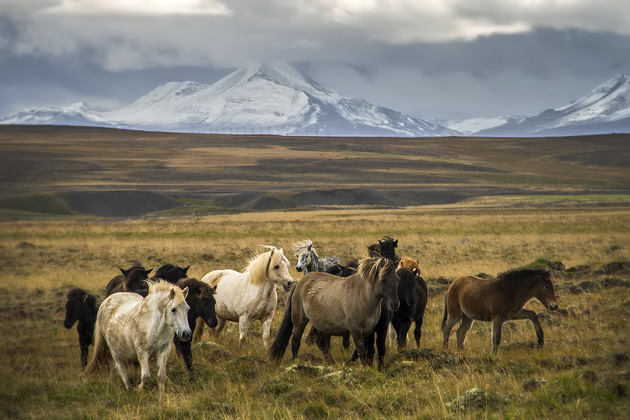 Most of Iceland's horses spend their time free in the highlands, instead of on farms. Like sheep, they roam at their whim, with neither supervision nor control, able to graze wherever they choose. But once a year, toward the end of summer, they're brought down from the mountains.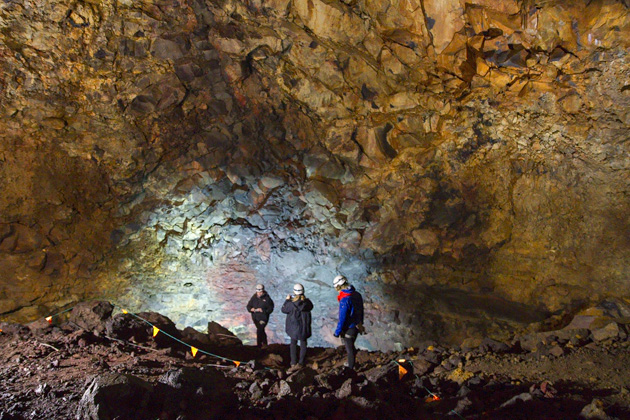 After hiking through a field of lava, donning a helmet and harness, and climbing to the top of a perfectly conical volcanic crater, we gathered our courage and stepped onto a cable lift… the kind normally used to wash the windows of skyscrapers. Then we were lowered four hundred feet underground into the magma chamber of a long dormant volcano. A little scary, but visiting Þrihnúkagígur was a once-in-a-lifetime opportunity we couldn't resist.