For 91 days,
Iceland was our home. We spent three unforgettable summer months exploring some of the world's most unique nature; tramping across glaciers, entering volcanoes, bathing in hot springs, and hiking across valleys of unearthly beauty. Whether you're planning your own journey, or are just interested in seeing what makes Iceland such a special place, our articles and photographs will surely be of use. Start
at the beginning
of our adventures, visit our
comprehensive index
to find something specific, or choose one of the articles selected at random, below: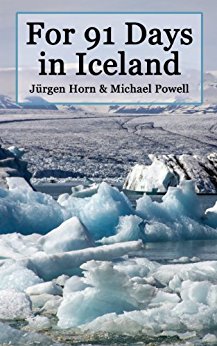 Over the course of the 91 days we spent in Iceland, we saw more otherworldly nature than in the rest of our lives combined. This tiny country on the northern edge of the Atlantic Ocean is one of the most special places on Earth, filled not just with unforgettable outdoor adventures, but with wonderful little towns and some of the friendliest people we've ever encountered.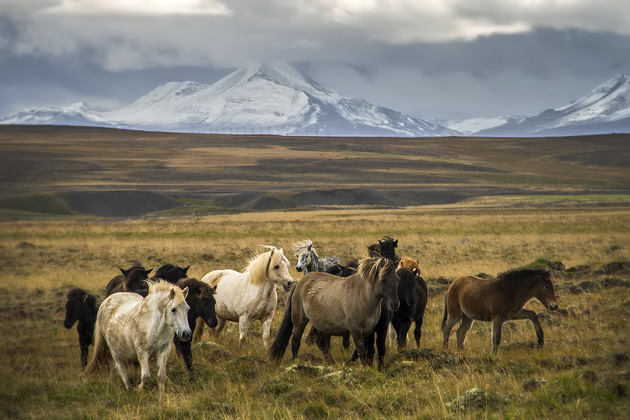 Most of Iceland's horses spend their time free in the highlands, instead of on farms. Like sheep, they roam at their whim, with neither supervision nor control, able to graze wherever they choose. But once a year, toward the end of summer, they're brought down from the mountains.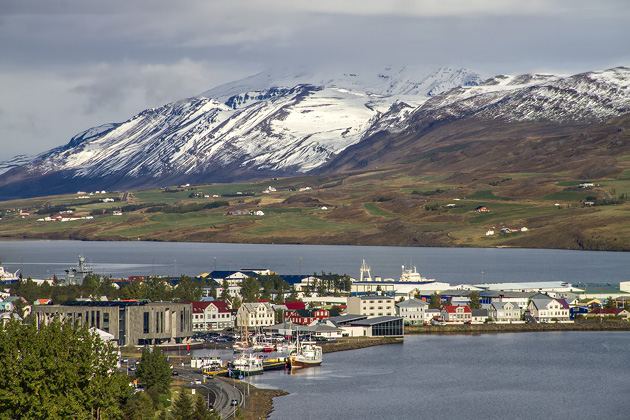 When we pulled into Akureyri, I couldn't believe my eyes. This cute little village was supposed to be the second-biggest city in the country? Come on, Iceland, stop kidding. Where's the real Akureyri? Where is this "Capital of the North" we'd read so much about? Where are you hiding it?
A light-gray concrete space shuttle pointed to the stars, the Hallgrímskirkja is Reykjavík's most instantly recognizable landmark. Set atop a hill, the Lutheran church is visible from miles away, and its tower offers one of the best views of the city.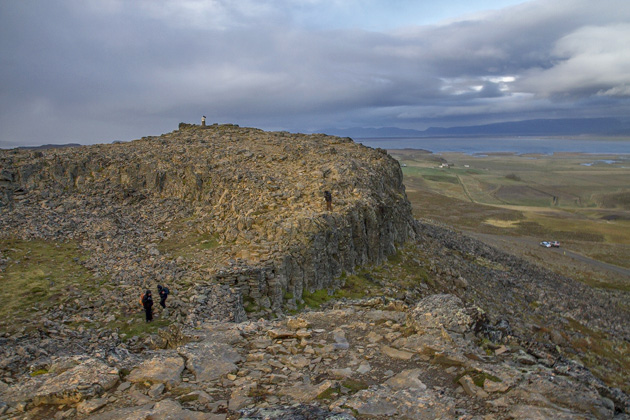 Stretching into the arctic waters of the Atlantic on Iceland's northeastern coast, the Vatnsnes Peninsula is usually over-looked, but has a couple worthwhile places at which to stop. At Ósar, there's a seal colony which lives on a sandbank just across a narrow stretch of water. And the Viking-era fort at Borgarvirki offers interesting history and a fantastic view of the region.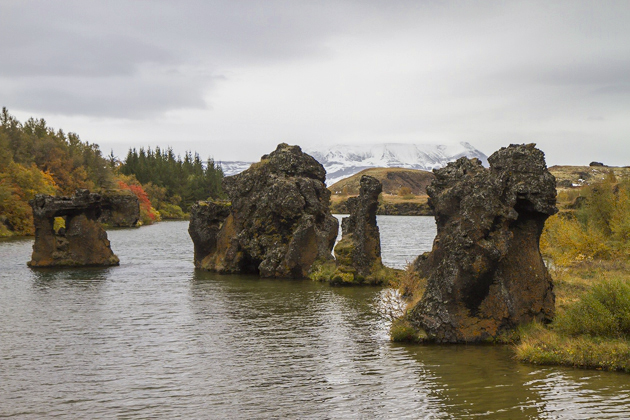 Mývatn is not a very big lake. You could easily drive around its perimeter in about 45 minutes and so it was a little surprising when our loop turned into an all-day adventure. But we weren't about to speed past sights as amazing as the Höfði Nature Park or the psedudocraters of Skútustaðir.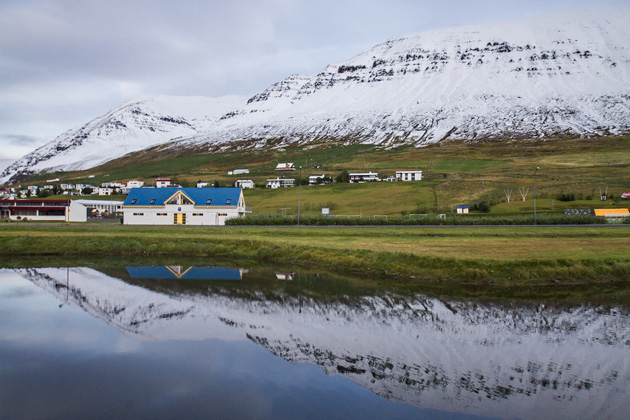 A village of just 800 inhabitants built around a natural bay of the same name, Ólafsfjörður was our base during the three days we spent exploring the eastern half of the Tröllaskagi Peninsula. The town itself doesn't have a lot to distract tourists, but the surrounding landscape picks up the slack.