For 91 days,
Iceland was our home. We spent three unforgettable summer months exploring some of the world's most unique nature; tramping across glaciers, entering volcanoes, bathing in hot springs, and hiking across valleys of unearthly beauty. Whether you're planning your own journey, or are just interested in seeing what makes Iceland such a special place, our articles and photographs will surely be of use. Start
at the beginning
of our adventures, visit our
comprehensive index
to find something specific, or choose one of the articles selected at random, below: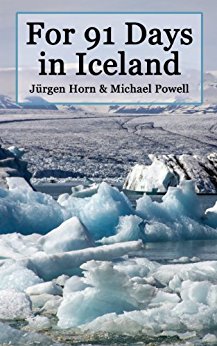 Over the course of the 91 days we spent in Iceland, we saw more otherworldly nature than in the rest of our lives combined. This tiny country on the northern edge of the Atlantic Ocean is one of the most special places on Earth, filled not just with unforgettable outdoor adventures, but with wonderful little towns and some of the friendliest people we've ever encountered.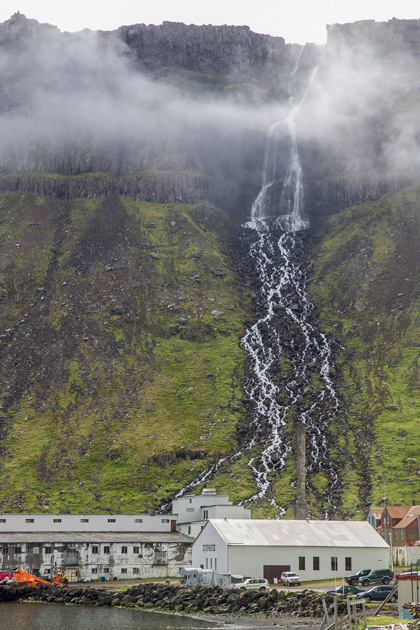 The first two things you see when approaching Djúpavík are a defunct herring factory and a shipwrecked boat just offshore: rusting shells that set a mournful tone in this tiny northern town. We made a short pit-stop here on our way to Norðurfjörður, and were entranced by Djúpavík's melancholic beauty.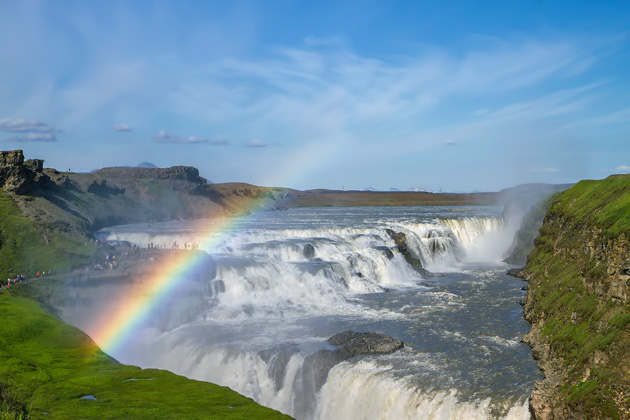 Arguably the most impressive sight along Iceland's Golden Circle is the enormously powerful double-stepped waterfall known as Gullfoss (Golden Falls). Here, the Hývtá River's journey through the highlands comes to a magnificent end as it drops over 100 feet into the canyon below.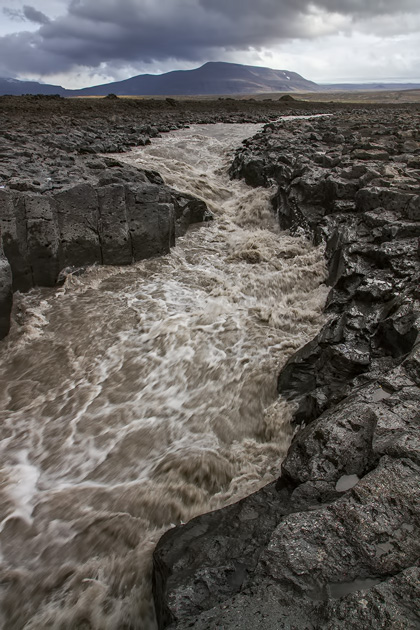 For 60 kilometers between the Hvitá valley resort of Húsafell and the Þingvellir National Park, the bumpy Kaldidalur (Cold Road) cuts between glaciers and across lava fields. It takes about two hours to traverse and acts as a kind of beginner's course to the country's highlands.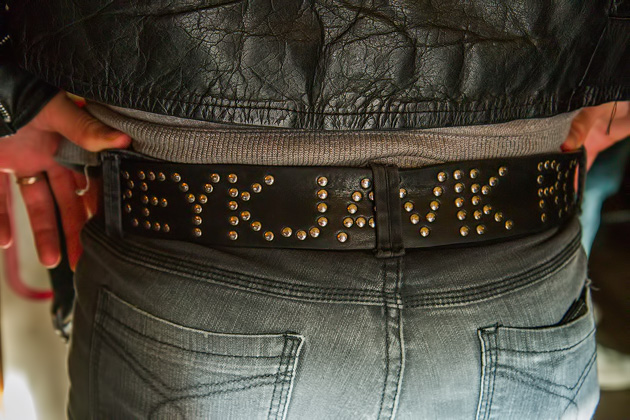 Reykjavík is more than just Iceland's biggest city. It's Iceland's only city. Really, even calling it a "city" feels like an affront to its spirit. Despite claiming two-thirds of the country's total population, Reykjavík is closer to an overgrown village than a major European capital.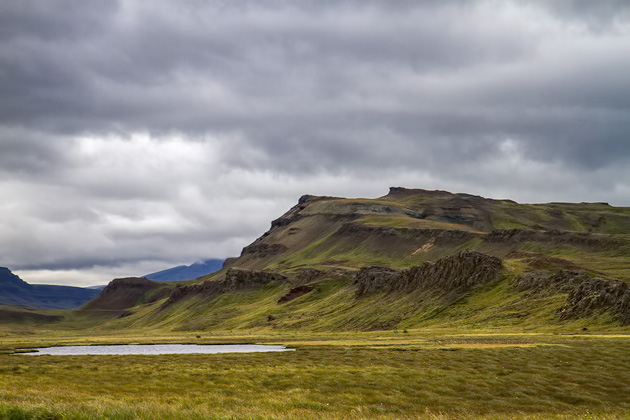 While in Iceland, we've learned that bad weather isn't sufficient reason for modifying plans. If you insist on a sunny day to do anything, you might be waiting a very long time. So, despite the terrifying storm front rapidly approaching from the south, we zipped up our rain jackets and set out on a hike from Varmaland to the nearby town of Bifröst.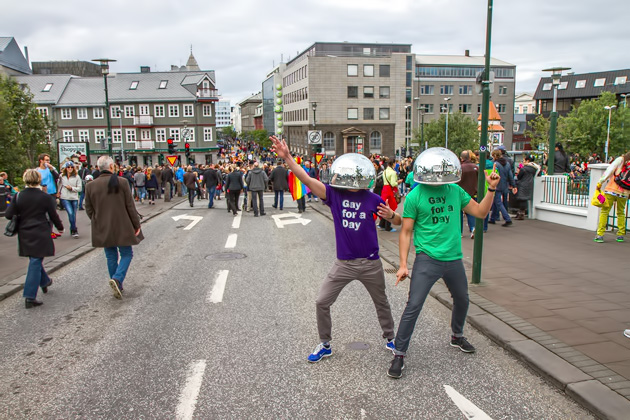 Jürgen and I have been to our share of pride parades around the world: Boston, Berlin, NYC, Spain. But we've never seen a Gay Pride quite like Reykjavík's, held annually in August. Led by its mayor, the entire city paints itself in rainbow colors and puts on an astonishing celebration of gayness.