For 91 days,
Iceland was our home. We spent three unforgettable summer months exploring some of the world's most unique nature; tramping across glaciers, entering volcanoes, bathing in hot springs, and hiking across valleys of unearthly beauty. Whether you're planning your own journey, or are just interested in seeing what makes Iceland such a special place, our articles and photographs will surely be of use. Start
at the beginning
of our adventures, visit our
comprehensive index
to find something specific, or choose one of the articles selected at random, below: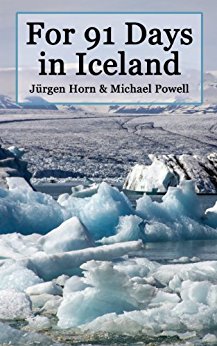 Over the course of the 91 days we spent in Iceland, we saw more otherworldly nature than in the rest of our lives combined. This tiny country on the northern edge of the Atlantic Ocean is one of the most special places on Earth, filled not just with unforgettable outdoor adventures, but with wonderful little towns and some of the friendliest people we've ever encountered.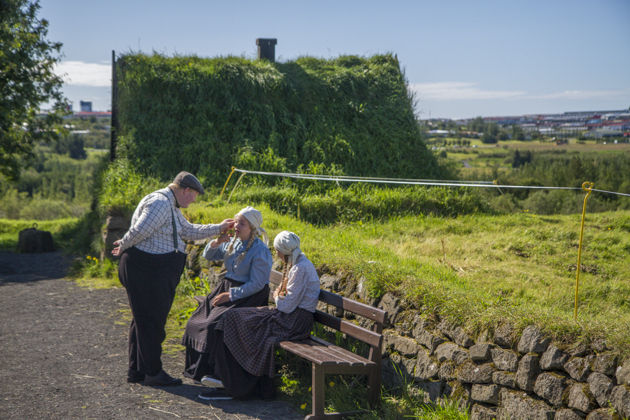 Upon arriving in the village of Árbær, I was amused by the men and women dressed in historical attire, toiling at tasks around the farm. But after an hour, I no longer registered their presence. And as the day progressed, I found myself worrying about the impending harvest back home. Would old Betsy survive another winter? Say, that's a fetching wench. I wonder whither she brings that bucket of mead, and what her dowry may be. And then my cellphone rang, snapping me back into reality.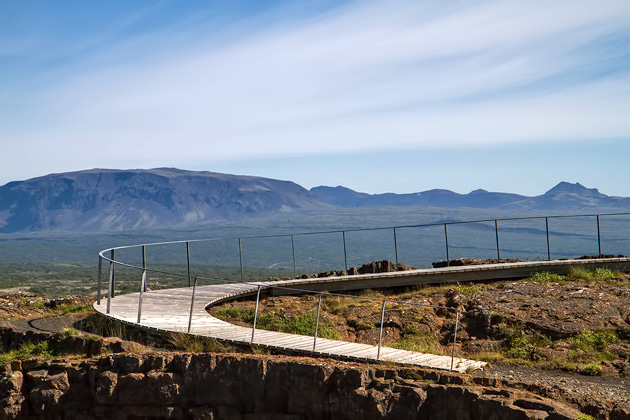 "Stop corruption: We promise to stop corruption. We'll accomplish this by participating in it openly." Now that's a political promise I can believe in! It's just one of the excellent items in the platform of The Best Party, led by Reykjavík's Jón Gnarr.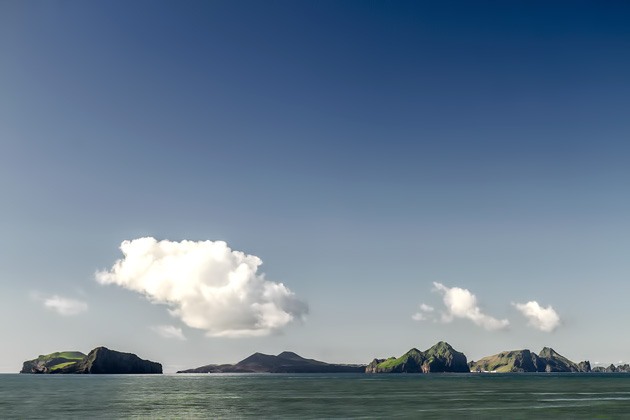 Just a few miles off the southern coast of Iceland are the Westman Islands (Vestmannæyjar). Though the archipelago consists of over a dozen islands, only Heimaey is large enough to support a community. With beautiful nature, relatively mild weather and an exciting history, the Westmans have long been a popular spot for day-tripping Icelanders.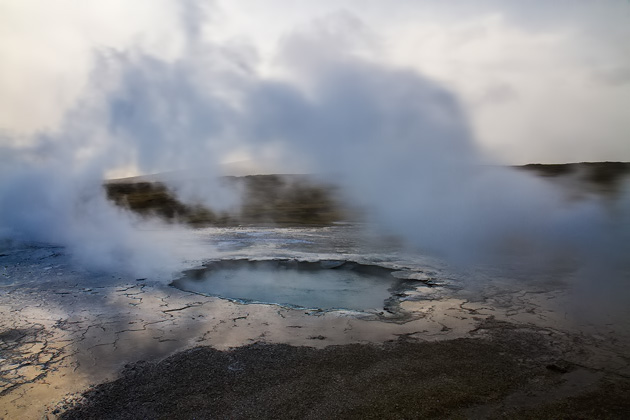 At the midway point of our journey along the Klöjur Road, we stayed overnight at Hveravellir. After hours of desolate lava fields and no signs of life (apart from the occasional shrub), we greeted this lonesome outpost like Bedouins stumbling upon an oasis in the desert.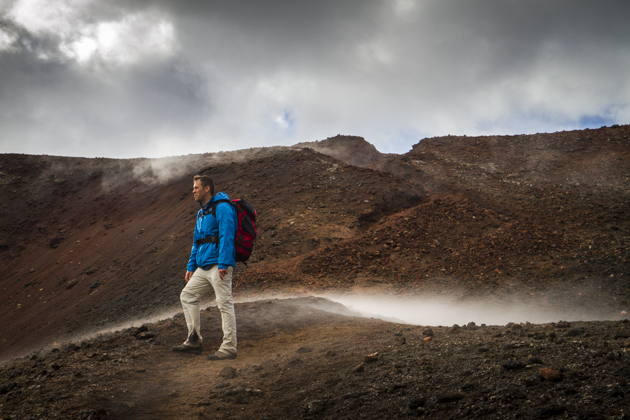 The first half of our 25-kilometer hike from Skógar to Þórsmörk had been dominated by waterfalls, barren mountain vistas, and an unending uphill climb. But after passing between the two glaciers of Eyjafjallajökull and Mýrdalsjökull, our path would start its descent, and the clouds which had been plaguing us all day would clear up, revealing the valley of Þórsmörk below us: one of the most stunning landscapes we've ever seen.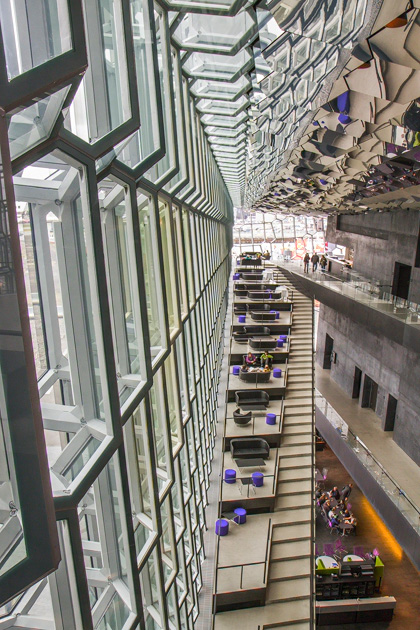 An asymmetrical glass building on Reykjavík's harbor, Harpa resembles a shimmering iceberg that crashed onto the shore. Since opening in 2010, the city's opera and concert hall has won prominent architectural awards, welcomed over two million visitors and become one of the city's most recognizable landmarks.