For 91 days,
Iceland was our home. We spent three unforgettable summer months exploring some of the world's most unique nature; tramping across glaciers, entering volcanoes, bathing in hot springs, and hiking across valleys of unearthly beauty. Whether you're planning your own journey, or are just interested in seeing what makes Iceland such a special place, our articles and photographs will surely be of use. Start
at the beginning
of our adventures, visit our
comprehensive index
to find something specific, or choose one of the articles selected at random, below: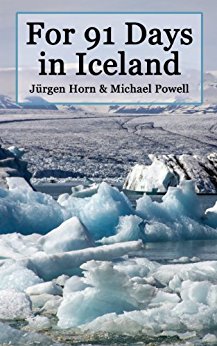 Over the course of the 91 days we spent in Iceland, we saw more otherworldly nature than in the rest of our lives combined. This tiny country on the northern edge of the Atlantic Ocean is one of the most special places on Earth, filled not just with unforgettable outdoor adventures, but with wonderful little towns and some of the friendliest people we've ever encountered.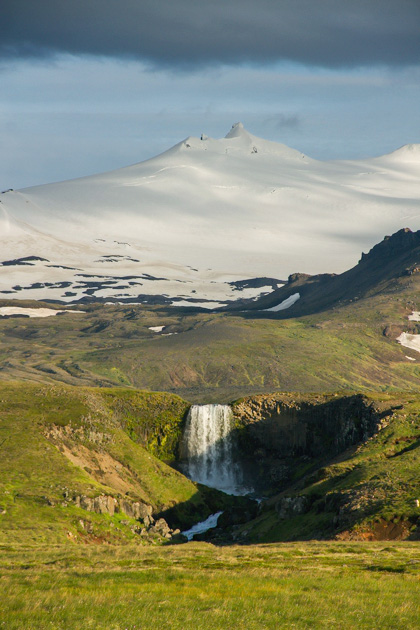 Our excursion into the Snæfellsjökull National Park was the first big hike we'd embarked on in Iceland, and was an incredible introduction to the country's nature. By the early afternoon, we had already seen an old Irish well, an amazing crater and a lava-field. But the second part of our day would prove to be even more action-packed.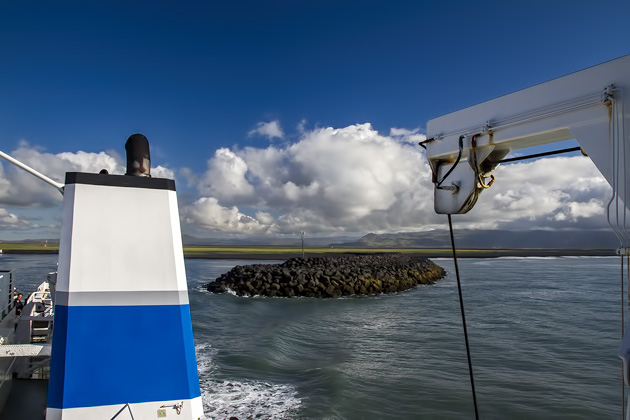 You're never going to catch us praising Iceland for its cheap and efficient public transportation. Without your own car, getting around the island is prohibitively costly and inconvenient. But as far as day trips from Reykjavík go, an excursion to the Westman Islands is about as simple as it gets.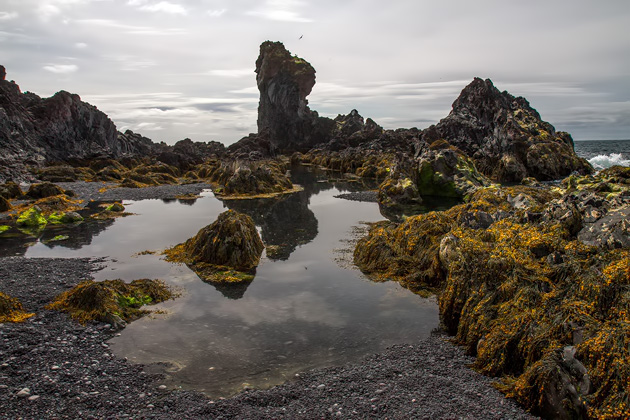 The day after our soul-crushing 20-mile trek out of Hellissandur, we hopped on a bus run by Snæfellsnes Excursions which brought us around the southern coast of the peninsula. Sitting in a bus all day and basking in the awe-inspiring scenery of the Snæfellsnes without any walking involved? That was exactly what our aching bones were hoping for.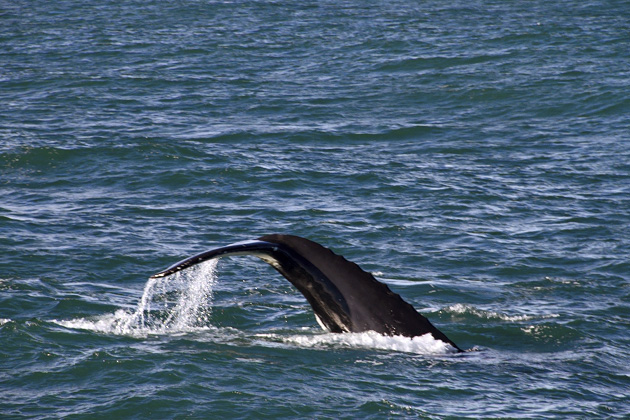 With schools of herring and abundant plankton, the freezing waters of the Northern Atlantic have always been prime whale territory. In years past, that meant excellent hunting. And though there's still a little killing going on, today the most common way to shoot whales in Iceland is with a camera.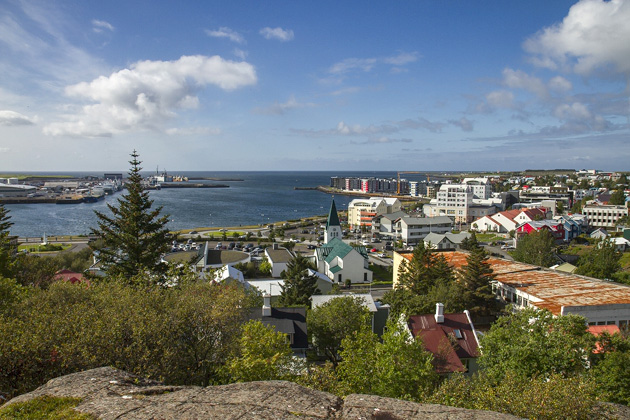 By bus, Hafnarfjörður was only fifteen minutes away from our apartment, but it took us over two months to finally get around to visiting. The once proudly independent town is now little more than a suburb of Reykjavík, and though it doesn't rank high on the tourism radar, Hafnarfjörður has fought to retain a history and identity of its own.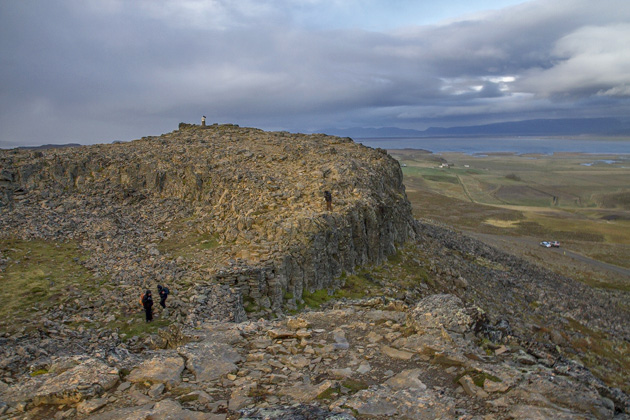 Stretching into the arctic waters of the Atlantic on Iceland's northeastern coast, the Vatnsnes Peninsula is usually over-looked, but has a couple worthwhile places at which to stop. At Ósar, there's a seal colony which lives on a sandbank just across a narrow stretch of water. And the Viking-era fort at Borgarvirki offers interesting history and a fantastic view of the region.