For 91 days,
Iceland was our home. We spent three unforgettable summer months exploring some of the world's most unique nature; tramping across glaciers, entering volcanoes, bathing in hot springs, and hiking across valleys of unearthly beauty. Whether you're planning your own journey, or are just interested in seeing what makes Iceland such a special place, our articles and photographs will surely be of use. Start
at the beginning
of our adventures, visit our
comprehensive index
to find something specific, or choose one of the articles selected at random, below: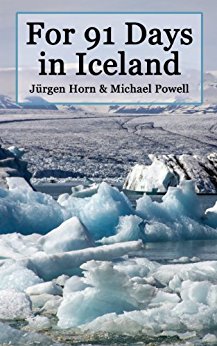 Over the course of the 91 days we spent in Iceland, we saw more otherworldly nature than in the rest of our lives combined. This tiny country on the northern edge of the Atlantic Ocean is one of the most special places on Earth, filled not just with unforgettable outdoor adventures, but with wonderful little towns and some of the friendliest people we've ever encountered.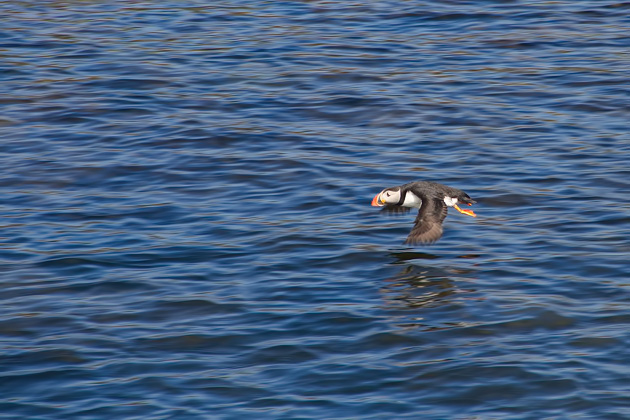 With their bright orange beaks and white-feathered faces, puffins are far and away Iceland's favorite bird. Ten million of the little guys make their home here, and though they generally colonize cliffs or off-shore islands, there are opportunities to spot them even in Reykjavík. It was to this end that we hopped on a boat departing the city harbor.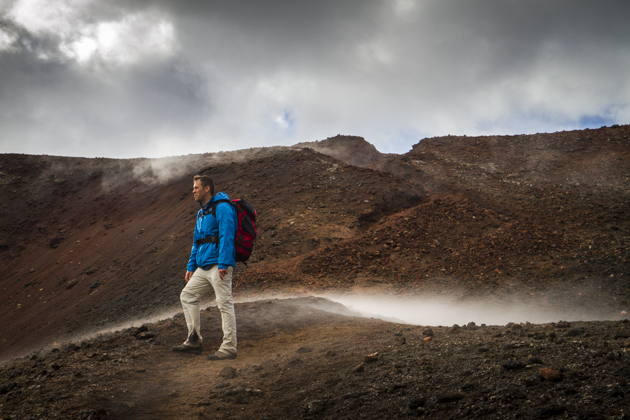 The first half of our 25-kilometer hike from Skógar to Þórsmörk had been dominated by waterfalls, barren mountain vistas, and an unending uphill climb. But after passing between the two glaciers of Eyjafjallajökull and Mýrdalsjökull, our path would start its descent, and the clouds which had been plaguing us all day would clear up, revealing the valley of Þórsmörk below us: one of the most stunning landscapes we've ever seen.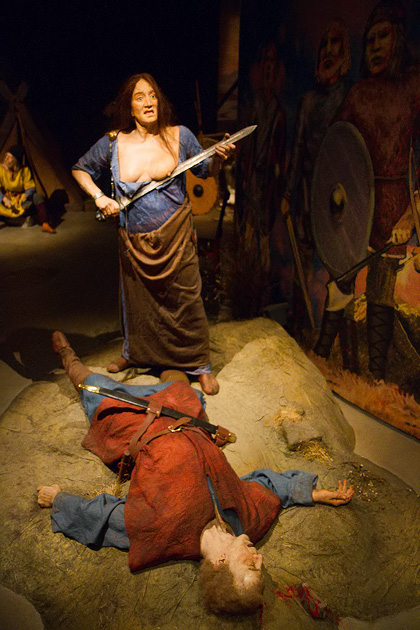 Like most countries, Iceland has its share of legends from the time of its founding. But unlike most countries, Iceland's legends are about Vikings, guaranteed to be bloody and exciting. For the uninitiated, the country's sagas have been brought to life in the excellent Saga Museum.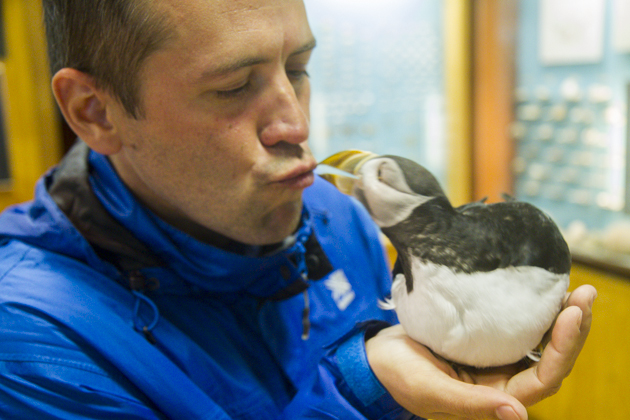 Whereas we had enjoyed wonderful weather on our first day in Heimaey, our second day was marked by unrelenting rain. We tried to grit our teeth and ignore it, but eventually had to seek shelter. Soaking wet and in toxic moods, we burst into the Aquarium and Natural History Museum, never expecting to encounter a little fellow who would brighten our spirits immensely.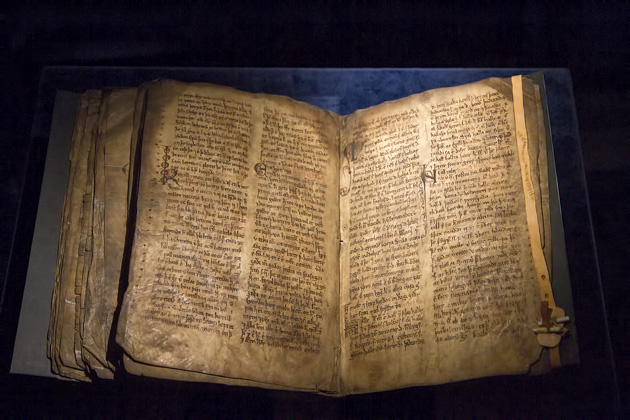 As far as most visitors are concerned, there are two important points to know about Icelandic: (a) it's one of the world's most difficult languages to master, and (b) almost everyone in Iceland speaks superb English. So unless you're here for the long haul, there's not much reason to even try. I contented myself with the ability to semi-correctly pronounce Icelandic: a steep enough task even with 91 days to practice.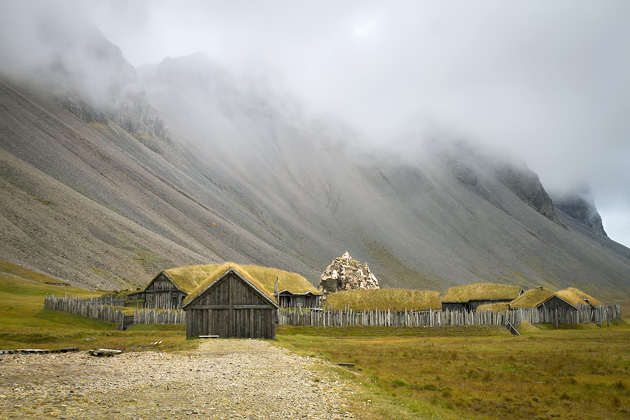 On the second-to-last day of our loop around Iceland, we drove along the southeastern coast from the Eastfjords to Hali near Jökulsárlón. Along the way, we saw some amazing mountain scenery and encountered a couple interesting sights near the town of Höfn.