For 91 days,
Iceland was our home. We spent three unforgettable summer months exploring some of the world's most unique nature; tramping across glaciers, entering volcanoes, bathing in hot springs, and hiking across valleys of unearthly beauty. Whether you're planning your own journey, or are just interested in seeing what makes Iceland such a special place, our articles and photographs will surely be of use. Start
at the beginning
of our adventures, visit our
comprehensive index
to find something specific, or choose one of the articles selected at random, below: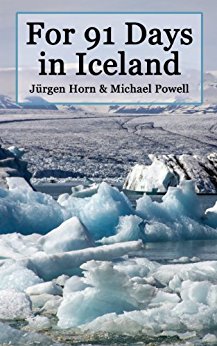 Over the course of the 91 days we spent in Iceland, we saw more otherworldly nature than in the rest of our lives combined. This tiny country on the northern edge of the Atlantic Ocean is one of the most special places on Earth, filled not just with unforgettable outdoor adventures, but with wonderful little towns and some of the friendliest people we've ever encountered.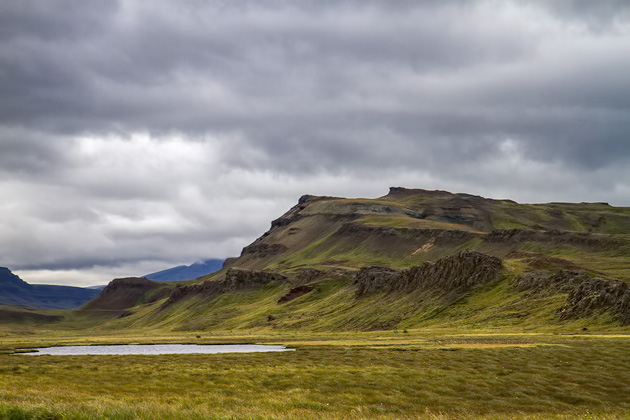 While in Iceland, we've learned that bad weather isn't sufficient reason for modifying plans. If you insist on a sunny day to do anything, you might be waiting a very long time. So, despite the terrifying storm front rapidly approaching from the south, we zipped up our rain jackets and set out on a hike from Varmaland to the nearby town of Bifröst.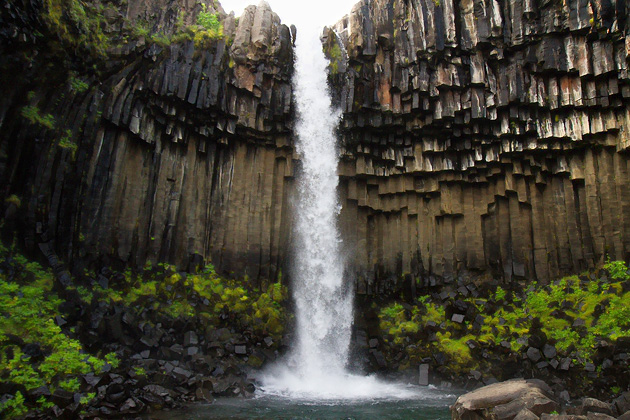 "Don't go chasing waterfalls". Words of advice from TLC, the greatest American girl group of the 1990s. No doubt it's a catchy refrain, but what a terrible message! Why should three women who achieved their own dreams dissuade their fans from "chasing waterfalls"? To stick to the rivers that they're used to? I suspect T-Boz and co. were trying to nip future competition in the bud. And it's not just bad advice on a metaphorical level. As we've discovered in Iceland, waterfall-chasing can be very rewarding indeed.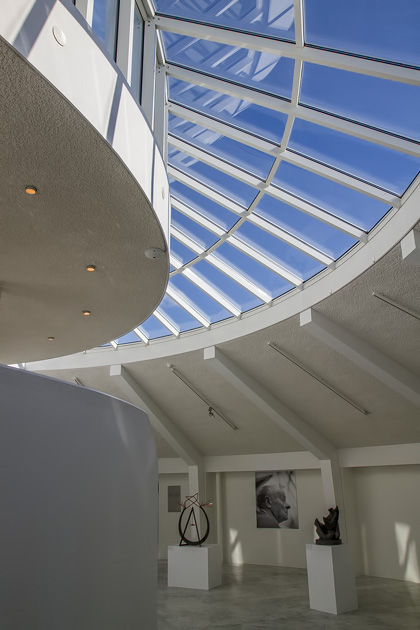 Reykjavík's Ásmundursafn is dedicated to the work of Iceland's most accomplished sculpture artist, Ásmundur Sveinsson. The museum is worth visiting as much for the architecture of the building, as for the statues both indoors and out in the garden.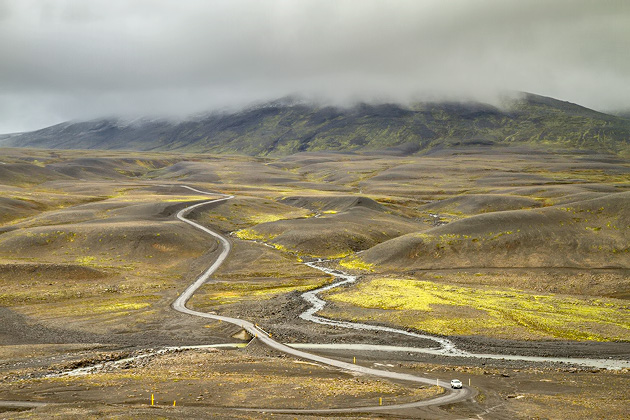 After our successful completion of the Introduction to Highland Driving course provided by the Kaldidalur Road between Húsafell and Þingvellir, we felt confident enough on the very next day to tackle level two: Kjölur. The 200-kilometer route F35 cuts through the interior, connecting Gullfoss to the northern town of Blönduós.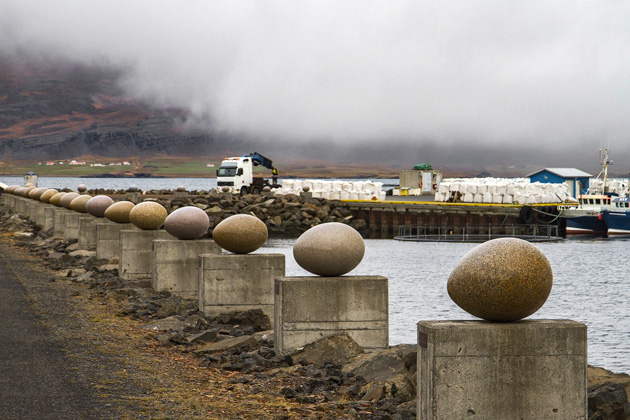 We had a wonderful time in Seyðisfjörður and the next day continued our clockwise loop around Iceland. The meandering road south took us around the magnificent natural vistas of the Eastfjords and into a few tranquil coastal villages.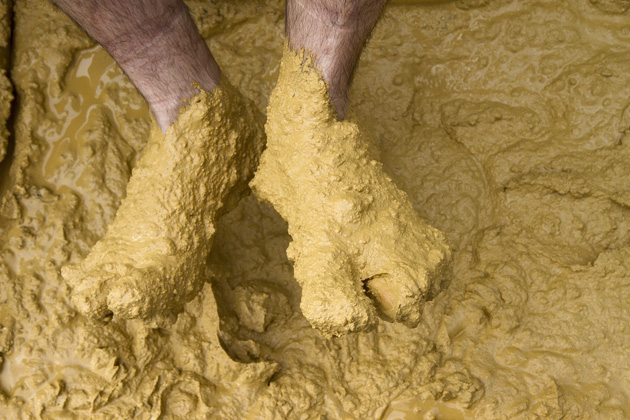 Precariously situated in the middle of an active geothermal area southeast of Reykjavík, Hveragerði makes for an easy excursion from the capital. During our visit, we explored hot springs, ate an geothermally-cooked egg and treated our feet to a therapeutic mud bath.