For 91 days,
Iceland was our home. We spent three unforgettable summer months exploring some of the world's most unique nature; tramping across glaciers, entering volcanoes, bathing in hot springs, and hiking across valleys of unearthly beauty. Whether you're planning your own journey, or are just interested in seeing what makes Iceland such a special place, our articles and photographs will surely be of use. Start
at the beginning
of our adventures, visit our
comprehensive index
to find something specific, or choose one of the articles selected at random, below: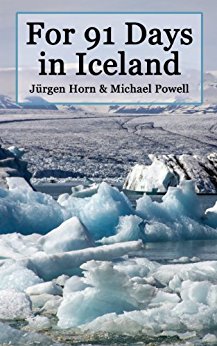 Over the course of the 91 days we spent in Iceland, we saw more otherworldly nature than in the rest of our lives combined. This tiny country on the northern edge of the Atlantic Ocean is one of the most special places on Earth, filled not just with unforgettable outdoor adventures, but with wonderful little towns and some of the friendliest people we've ever encountered.
A light-gray concrete space shuttle pointed to the stars, the Hallgrímskirkja is Reykjavík's most instantly recognizable landmark. Set atop a hill, the Lutheran church is visible from miles away, and its tower offers one of the best views of the city.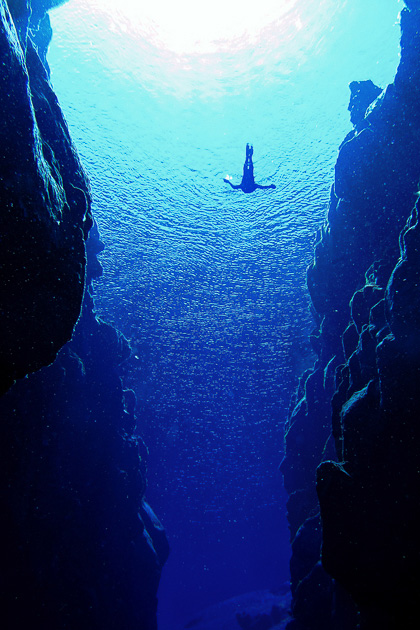 Floating on your stomach in near-freezing water is normally an experience one has only after being murdered by the Mafia. But in the right circumstances, it can be enjoyable. When you're alive, for instance, and looking through crystal clear glacial water at the Silfra Fissure.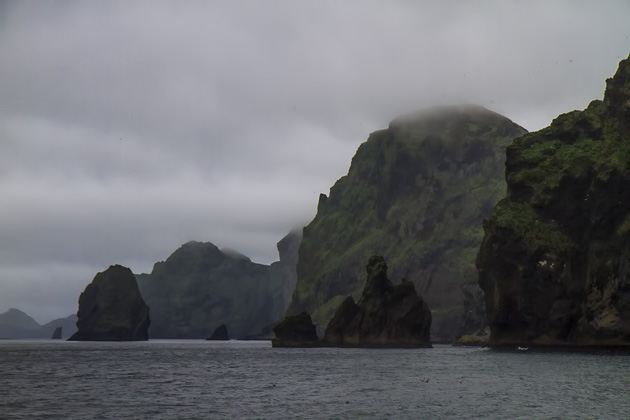 We had already walked around Heimaey, but we also wanted to check out the island from the water, and so we bought tickets for a 90-minute boat ride offered by Viking Tours. Caves, cliffs, seals, puffins and some of the other uninhabited islands which make up the Westman archipelago were all part of the program.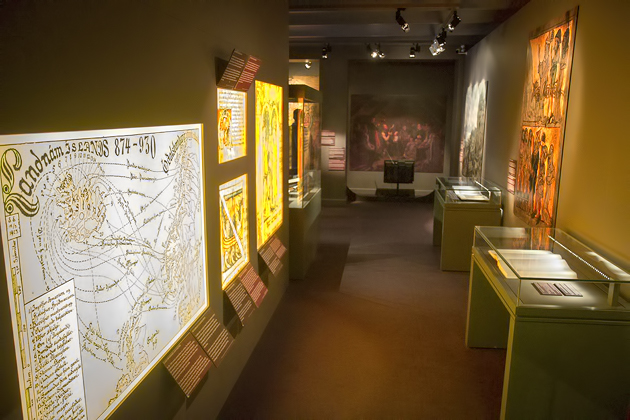 Nothing is so important to Iceland's cultural identity as its sagas. Transposed onto vellum leaf by anonymous scribes in the 13th and 14th centuries, these are the blood-soaked stories of the country's settlement. Today, the best collection can be found in the Þjóðmenningarhúsið, or the Culture House.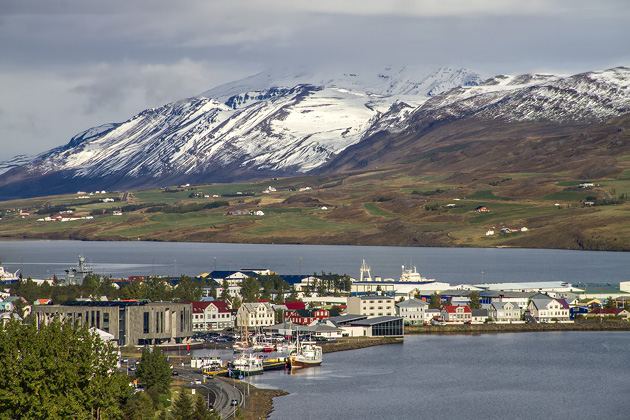 When we pulled into Akureyri, I couldn't believe my eyes. This cute little village was supposed to be the second-biggest city in the country? Come on, Iceland, stop kidding. Where's the real Akureyri? Where is this "Capital of the North" we'd read so much about? Where are you hiding it?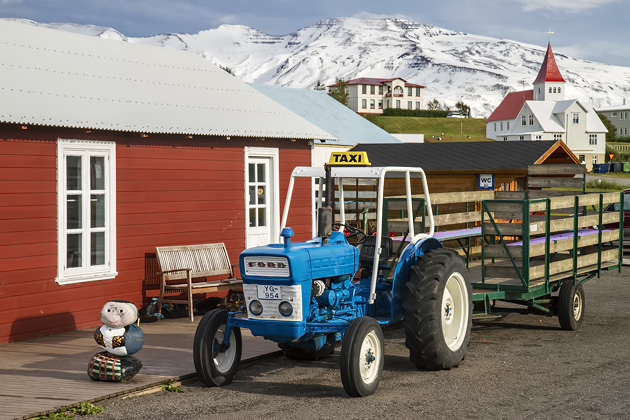 Inclement weather and an irregular winter ferry schedule forced us to cancel our trip to the northern island of Grímsey, the only place in Iceland which crosses the Arctic Circle. But we'd been in this country long enough to have learned: always have a Plan B. And so we hopped on a different ferry bound for a different island: Hrísey.