For 91 days,
Iceland was our home. We spent three unforgettable summer months exploring some of the world's most unique nature; tramping across glaciers, entering volcanoes, bathing in hot springs, and hiking across valleys of unearthly beauty. Whether you're planning your own journey, or are just interested in seeing what makes Iceland such a special place, our articles and photographs will surely be of use. Start
at the beginning
of our adventures, visit our
comprehensive index
to find something specific, or choose one of the articles selected at random, below: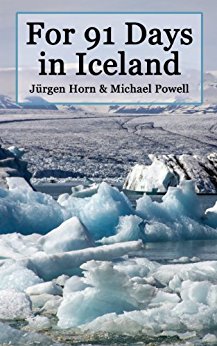 Over the course of the 91 days we spent in Iceland, we saw more otherworldly nature than in the rest of our lives combined. This tiny country on the northern edge of the Atlantic Ocean is one of the most special places on Earth, filled not just with unforgettable outdoor adventures, but with wonderful little towns and some of the friendliest people we've ever encountered.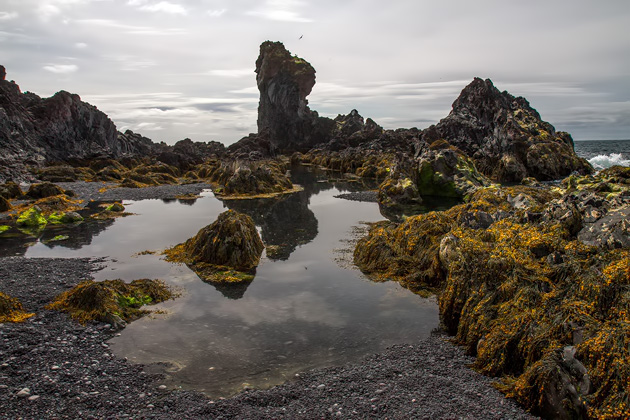 The day after our soul-crushing 20-mile trek out of Hellissandur, we hopped on a bus run by Snæfellsnes Excursions which brought us around the southern coast of the peninsula. Sitting in a bus all day and basking in the awe-inspiring scenery of the Snæfellsnes without any walking involved? That was exactly what our aching bones were hoping for.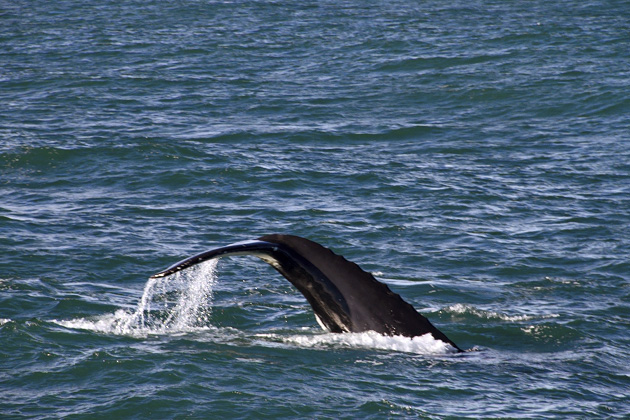 With schools of herring and abundant plankton, the freezing waters of the Northern Atlantic have always been prime whale territory. In years past, that meant excellent hunting. And though there's still a little killing going on, today the most common way to shoot whales in Iceland is with a camera.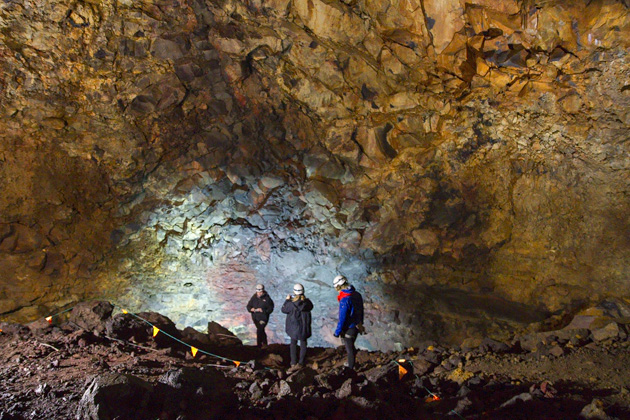 After hiking through a field of lava, donning a helmet and harness, and climbing to the top of a perfectly conical volcanic crater, we gathered our courage and stepped onto a cable lift… the kind normally used to wash the windows of skyscrapers. Then we were lowered four hundred feet underground into the magma chamber of a long dormant volcano. A little scary, but visiting Þrihnúkagígur was a once-in-a-lifetime opportunity we couldn't resist.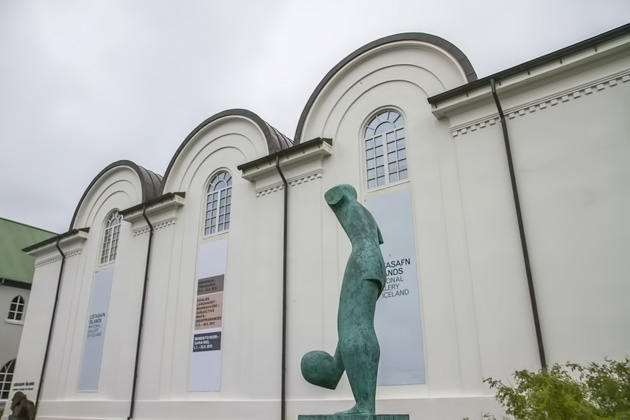 Found right downtown, across from the Tjörnin Lagoon and next to the Free Lutheran Church, the Listasafn Íslands is stationed in a former freezing plant. Why not? What could make a better center for Icelandic art than an ice house?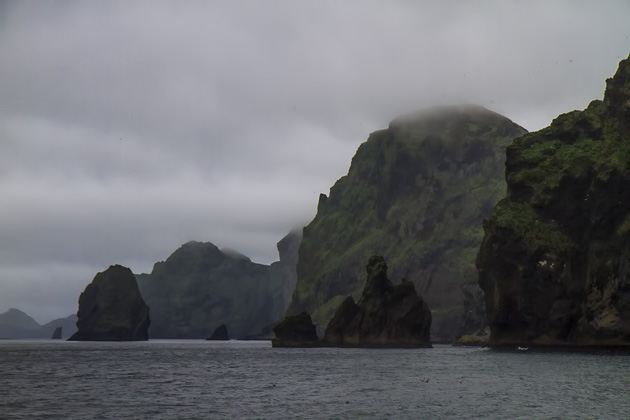 We had already walked around Heimaey, but we also wanted to check out the island from the water, and so we bought tickets for a 90-minute boat ride offered by Viking Tours. Caves, cliffs, seals, puffins and some of the other uninhabited islands which make up the Westman archipelago were all part of the program.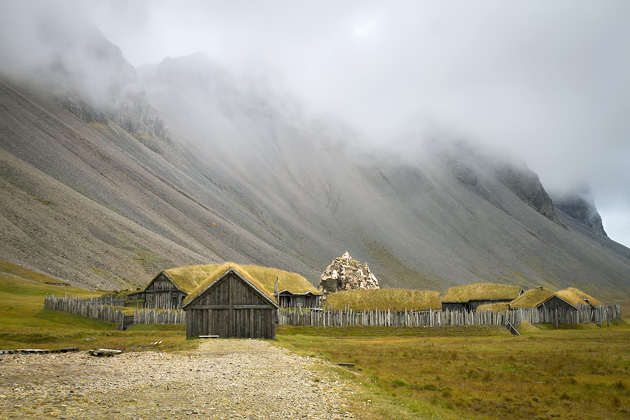 On the second-to-last day of our loop around Iceland, we drove along the southeastern coast from the Eastfjords to Hali near Jökulsárlón. Along the way, we saw some amazing mountain scenery and encountered a couple interesting sights near the town of Höfn.