For 91 days,
Iceland was our home. We spent three unforgettable summer months exploring some of the world's most unique nature; tramping across glaciers, entering volcanoes, bathing in hot springs, and hiking across valleys of unearthly beauty. Whether you're planning your own journey, or are just interested in seeing what makes Iceland such a special place, our articles and photographs will surely be of use. Start
at the beginning
of our adventures, visit our
comprehensive index
to find something specific, or choose one of the articles selected at random, below: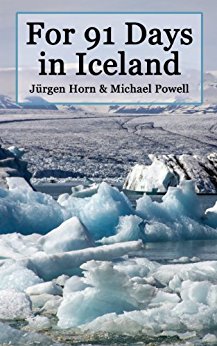 Over the course of the 91 days we spent in Iceland, we saw more otherworldly nature than in the rest of our lives combined. This tiny country on the northern edge of the Atlantic Ocean is one of the most special places on Earth, filled not just with unforgettable outdoor adventures, but with wonderful little towns and some of the friendliest people we've ever encountered.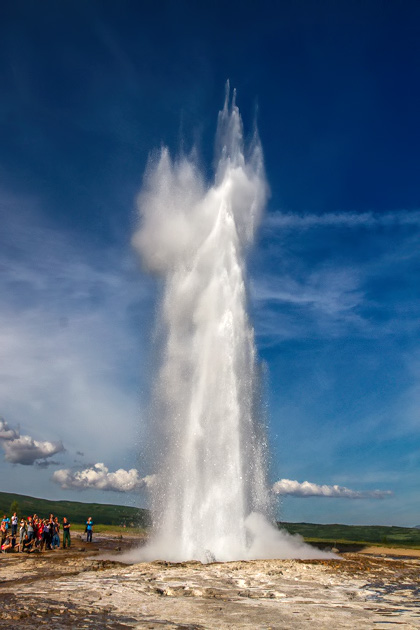 The Haukadalur Valley, found along the Mid-Atlantic Ridge just northeast of Þingvellir, is an especially restless area of geothermal activity. Along with other bubbling pools of rotten-smelling sulfur, it's here that you can find Geysir. This is the original — the geyser which lends its name to all others.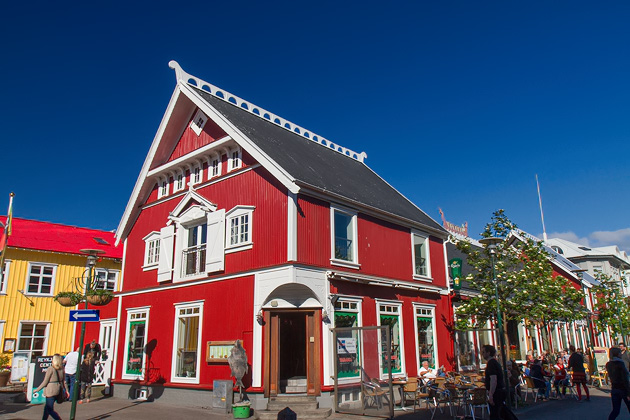 After our first month in Iceland, we had hardly scratched the surface. We knew Reykjavík fairly well, and had spent time on the South Coast, the Golden Circle, the Snæfellsnes Peninsula and the Westfjords… With all the hopping from one sight to the next, we barely had the chance to relax and become familiar with the culture. So our relationship with Iceland after a month felt superficial. We were obsessed by its bizarre beauty, but needed to get to know it a bit better.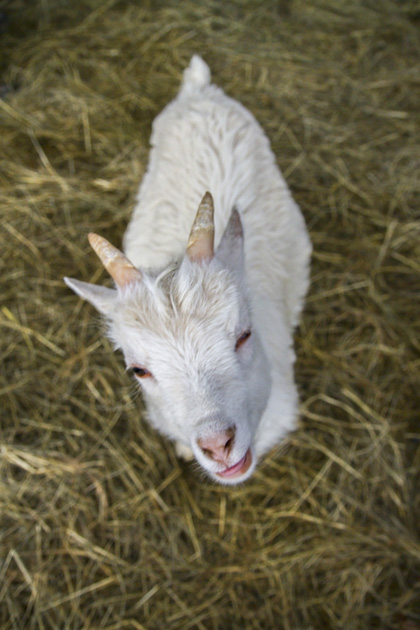 Head aloft, it casts a wizened gaze across the smokey valley. Noble creature! With its shaggy coat, crooked horns, tortured cry and filthy rear-end, has creation ever seen an animal as majestic as the goat? Imagine our euphoria on discovering that Iceland has its very own indigenous breed!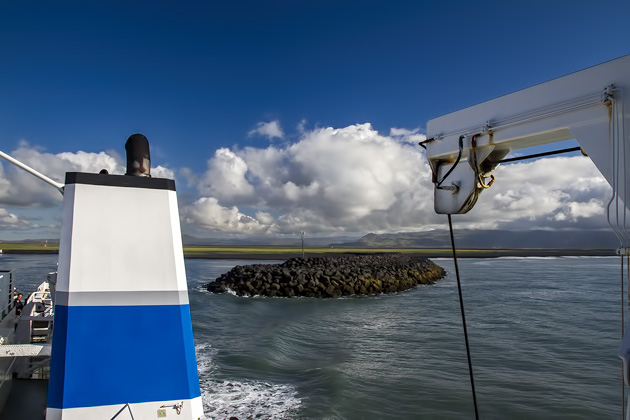 You're never going to catch us praising Iceland for its cheap and efficient public transportation. Without your own car, getting around the island is prohibitively costly and inconvenient. But as far as day trips from Reykjavík go, an excursion to the Westman Islands is about as simple as it gets.
Geologically speaking, Iceland is one of the Earth's newborns. The island didn't even exist until after the age of dinosaurs had passed, and it was the last European territory to be settled. Iceland continues to grow, still firmly in its adolescence, but its short history has been a volatile one. Whether they've been dealing with abusive Danes, glaciers, the plague or volcanic ash, Icelanders have had it rough. Here's a rundown of the biggest events in the country's history.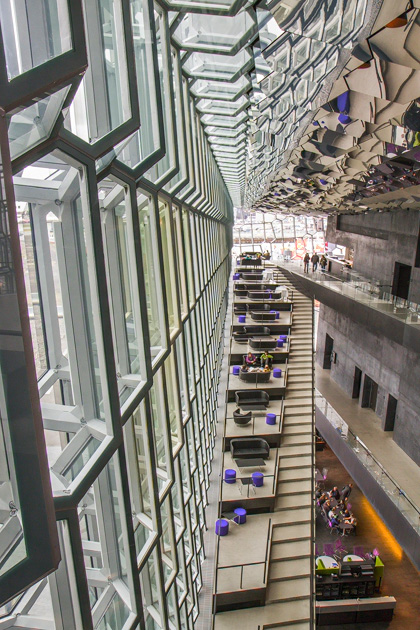 An asymmetrical glass building on Reykjavík's harbor, Harpa resembles a shimmering iceberg that crashed onto the shore. Since opening in 2010, the city's opera and concert hall has won prominent architectural awards, welcomed over two million visitors and become one of the city's most recognizable landmarks.