For 91 days,
Iceland was our home. We spent three unforgettable summer months exploring some of the world's most unique nature; tramping across glaciers, entering volcanoes, bathing in hot springs, and hiking across valleys of unearthly beauty. Whether you're planning your own journey, or are just interested in seeing what makes Iceland such a special place, our articles and photographs will surely be of use. Start
at the beginning
of our adventures, visit our
comprehensive index
to find something specific, or choose one of the articles selected at random, below: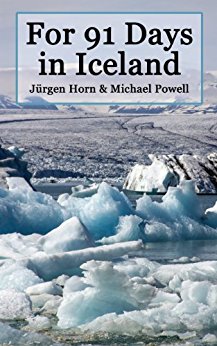 Over the course of the 91 days we spent in Iceland, we saw more otherworldly nature than in the rest of our lives combined. This tiny country on the northern edge of the Atlantic Ocean is one of the most special places on Earth, filled not just with unforgettable outdoor adventures, but with wonderful little towns and some of the friendliest people we've ever encountered.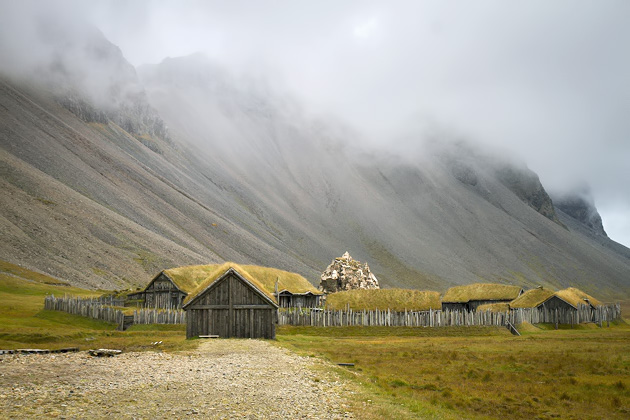 On the second-to-last day of our loop around Iceland, we drove along the southeastern coast from the Eastfjords to Hali near Jökulsárlón. Along the way, we saw some amazing mountain scenery and encountered a couple interesting sights near the town of Höfn.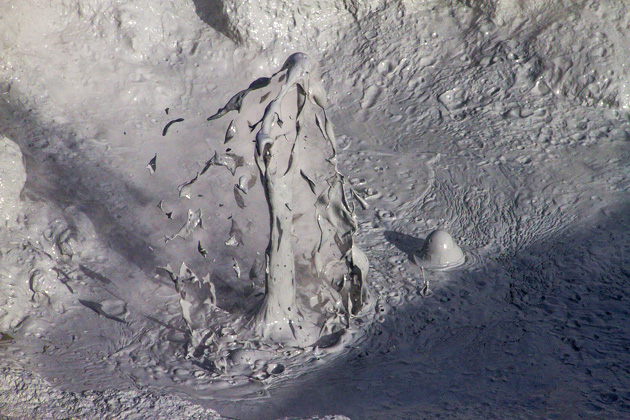 Like an irritable old codger fed up with the neighbor kids trampling his flower bed, the Earth has posted "No Trespassing" signs all over Iceland. "Nothing says Stay Away better than a hissing pool of mud," reasons the Earth. "And what's more, I'll make it stink of sulfur!" Makes sense, but what do we humans do? We turn it into a tourist attraction! Man, are we annoying.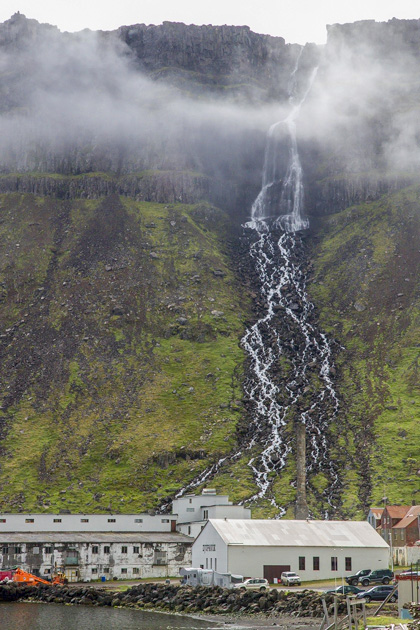 The first two things you see when approaching Djúpavík are a defunct herring factory and a shipwrecked boat just offshore: rusting shells that set a mournful tone in this tiny northern town. We made a short pit-stop here on our way to Norðurfjörður, and were entranced by Djúpavík's melancholic beauty.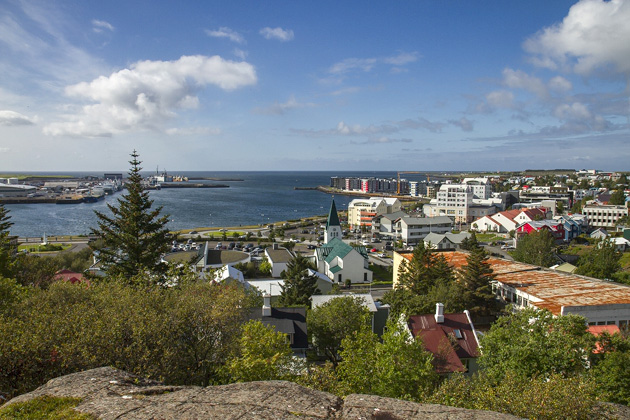 By bus, Hafnarfjörður was only fifteen minutes away from our apartment, but it took us over two months to finally get around to visiting. The once proudly independent town is now little more than a suburb of Reykjavík, and though it doesn't rank high on the tourism radar, Hafnarfjörður has fought to retain a history and identity of its own.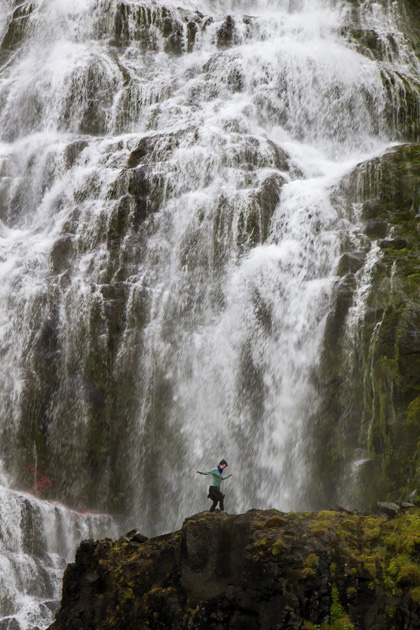 Without exaggeration, I think waterfalls might outnumber people in the Westfjords. Fed by the massive ice blocks which dominate the highland interior, and coursing down the mountains toward the shore, there seems to be another waterfall around every corner. Some are trickles, some mighty cascades, but the most impressive we saw throughout our time in the peninsula was easily Dynjandi.
"Don't go chasing waterfalls". Words of advice from TLC, the greatest American girl group of the 1990s. No doubt it's a catchy refrain, but what a terrible message! Why should three women who achieved their own dreams dissuade their fans from "chasing waterfalls"? To stick to the rivers that they're used to? I suspect T-Boz and co. were trying to nip future competition in the bud. And it's not just bad advice on a metaphorical level. As we've discovered in Iceland, waterfall-chasing can be very rewarding indeed.