For 91 days,
Iceland was our home. We spent three unforgettable summer months exploring some of the world's most unique nature; tramping across glaciers, entering volcanoes, bathing in hot springs, and hiking across valleys of unearthly beauty. Whether you're planning your own journey, or are just interested in seeing what makes Iceland such a special place, our articles and photographs will surely be of use. Start
at the beginning
of our adventures, visit our
comprehensive index
to find something specific, or choose one of the articles selected at random, below: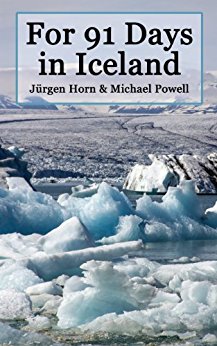 Over the course of the 91 days we spent in Iceland, we saw more otherworldly nature than in the rest of our lives combined. This tiny country on the northern edge of the Atlantic Ocean is one of the most special places on Earth, filled not just with unforgettable outdoor adventures, but with wonderful little towns and some of the friendliest people we've ever encountered.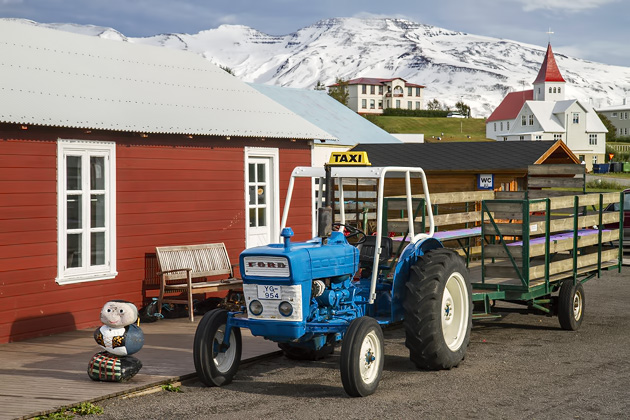 Inclement weather and an irregular winter ferry schedule forced us to cancel our trip to the northern island of Grímsey, the only place in Iceland which crosses the Arctic Circle. But we'd been in this country long enough to have learned: always have a Plan B. And so we hopped on a different ferry bound for a different island: Hrísey.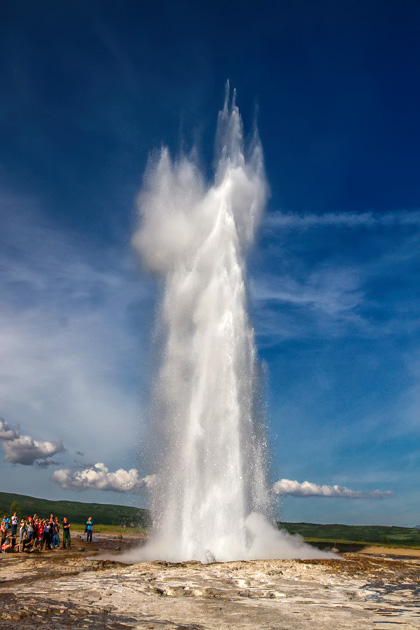 The Haukadalur Valley, found along the Mid-Atlantic Ridge just northeast of Þingvellir, is an especially restless area of geothermal activity. Along with other bubbling pools of rotten-smelling sulfur, it's here that you can find Geysir. This is the original — the geyser which lends its name to all others.
Like most countries, Iceland has its share of legends from the time of its founding. But unlike most countries, Iceland's legends are about Vikings, guaranteed to be bloody and exciting. For the uninitiated, the country's sagas have been brought to life in the excellent Saga Museum.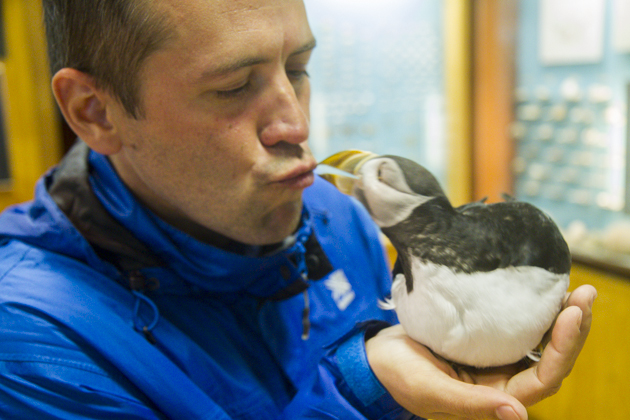 Whereas we had enjoyed wonderful weather on our first day in Heimaey, our second day was marked by unrelenting rain. We tried to grit our teeth and ignore it, but eventually had to seek shelter. Soaking wet and in toxic moods, we burst into the Aquarium and Natural History Museum, never expecting to encounter a little fellow who would brighten our spirits immensely.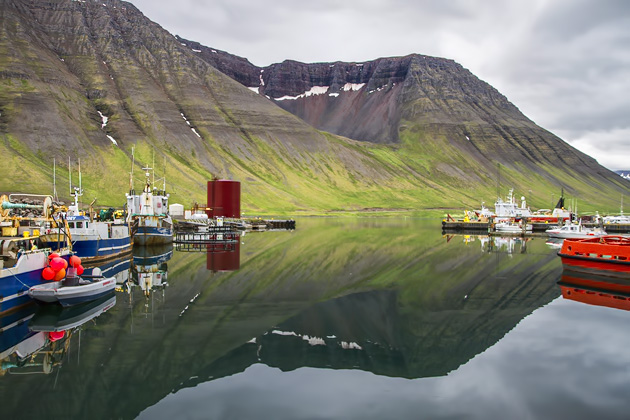 Memorably situated on a narrow spit of land which nearly cuts the Skutulsfjörður fjord in half, Ísafjörður is by far the largest town in the Westfjords. Not that it's terribly large; just over 2700 people call it home.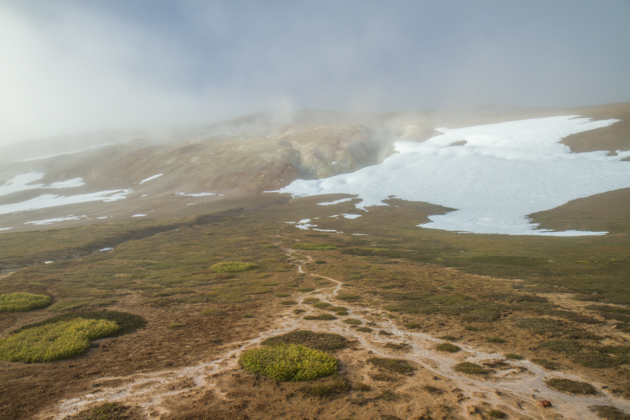 Not far from the Viti Crater on the northeastern side of Mývatn, we encountered the lavafield of Leirhnjúkur, which is part of the Krafla volcanic region. Nearly thirty years after the last eruptions, the ground here is still smoking and hot to the touch.