For 91 days,
Iceland was our home. We spent three unforgettable summer months exploring some of the world's most unique nature; tramping across glaciers, entering volcanoes, bathing in hot springs, and hiking across valleys of unearthly beauty. Whether you're planning your own journey, or are just interested in seeing what makes Iceland such a special place, our articles and photographs will surely be of use. Start
at the beginning
of our adventures, visit our
comprehensive index
to find something specific, or choose one of the articles selected at random, below: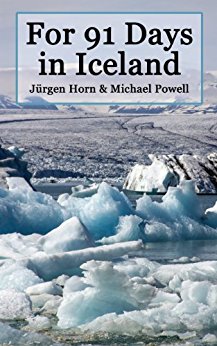 Over the course of the 91 days we spent in Iceland, we saw more otherworldly nature than in the rest of our lives combined. This tiny country on the northern edge of the Atlantic Ocean is one of the most special places on Earth, filled not just with unforgettable outdoor adventures, but with wonderful little towns and some of the friendliest people we've ever encountered.
Home to millions of puffins, guillemots, razorbills and gannets, Látrabjarg is the westernmost point in Iceland and the largest bird cliff in Europe. Birds are lured here by the infinite rocky outcrops which, protected from the northern winds, are perfect for nesting. And humans come for the sheer spectacle of so many birds in one place.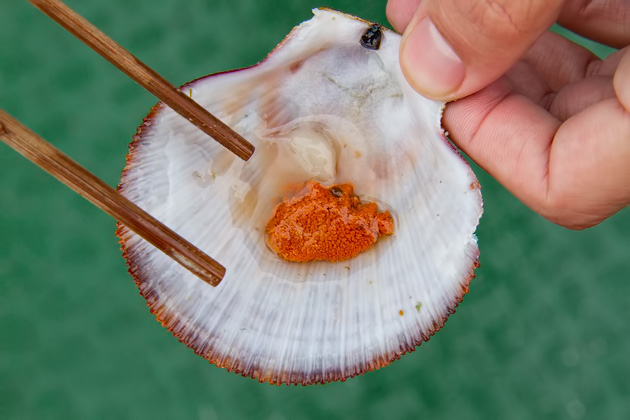 If you hear the same suggestion from a variety of different locals, it's smart to listen. And it seemed that everyone we talked with in Stykkishólmur recommended a boat trip of the islands around the bay. So we bought tickets, and discovered that the locals were right. The Viking Sushi Tour was one of the most entertaining excursions we had in Iceland.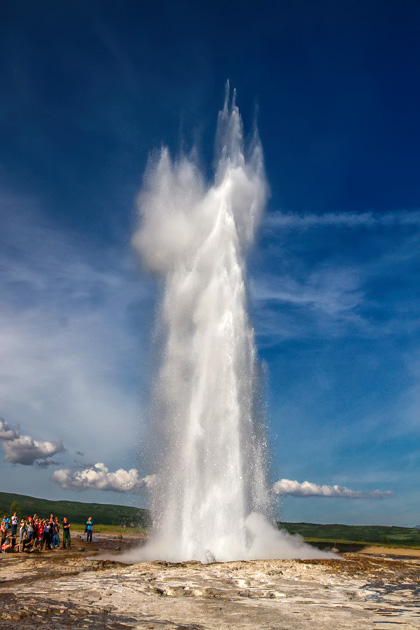 The Haukadalur Valley, found along the Mid-Atlantic Ridge just northeast of Þingvellir, is an especially restless area of geothermal activity. Along with other bubbling pools of rotten-smelling sulfur, it's here that you can find Geysir. This is the original — the geyser which lends its name to all others.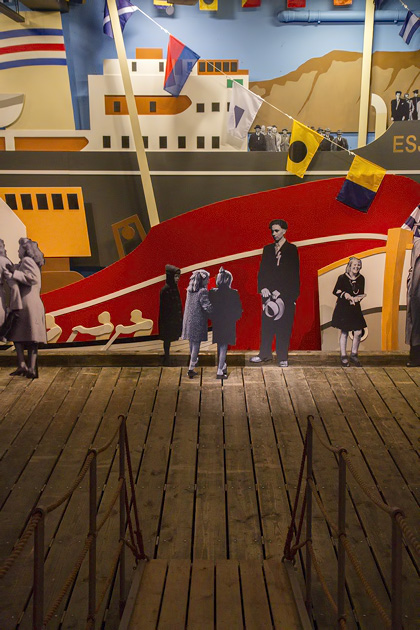 Located appropriately enough on Reykjavík's harbor, the Víkin Maritime Museum provides a comprehensive overview of the history of Iceland's fishing industry. It's a massive place which is more interesting than a fishing museum really has any right to be, and could easily eat up hours of your time.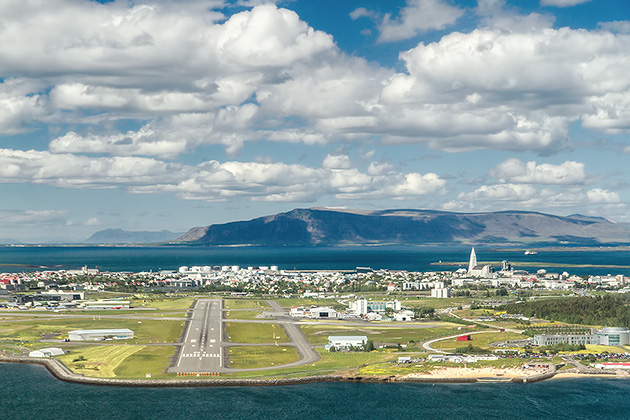 Iceland, a small island stranded in the freezing waters of the North Atlantic, was our home for 91 days. The country's 300,000 citizens lay claim to some of Europe's most remote and beautiful terrain. Massive glaciers, simmering volcanoes, geothermal pools, puffin colonies, Viking sagas, whales and nerve-wracking road trips conspired to provide us with an exhilarating summer.
Although the great majority of it is completely inaccessible to all but the most adventurous hikers, the peninsula of Tröllaskagi is one of Iceland's more heavily-populated regions. It's book-ended by Sauðárkrókúr to the west and Akureyri to the east, with the towns of Hofsós, Sigluförður, Dalvík and Ólafsfjörður strung out along the coast. We drove along the coastal road just after the year's first snowfall.