For 91 days,
Iceland was our home. We spent three unforgettable summer months exploring some of the world's most unique nature; tramping across glaciers, entering volcanoes, bathing in hot springs, and hiking across valleys of unearthly beauty. Whether you're planning your own journey, or are just interested in seeing what makes Iceland such a special place, our articles and photographs will surely be of use. Start
at the beginning
of our adventures, visit our
comprehensive index
to find something specific, or choose one of the articles selected at random, below: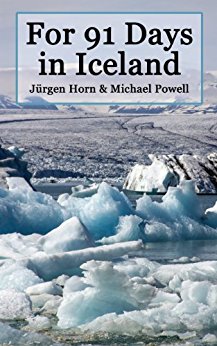 Over the course of the 91 days we spent in Iceland, we saw more otherworldly nature than in the rest of our lives combined. This tiny country on the northern edge of the Atlantic Ocean is one of the most special places on Earth, filled not just with unforgettable outdoor adventures, but with wonderful little towns and some of the friendliest people we've ever encountered.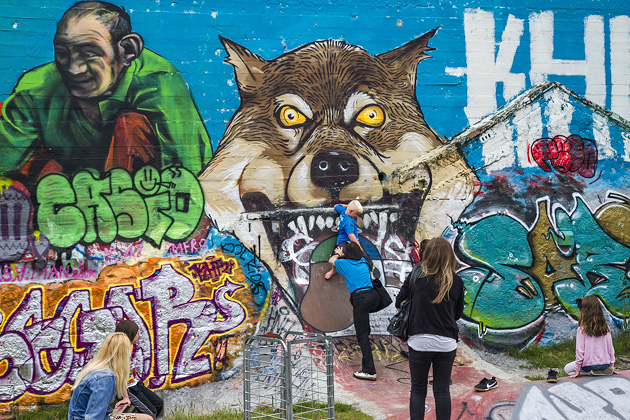 One of our favorite parts of moving to a new place is checking out the street art scene. We've come to learn that aspects of a city's personality will often be reflected in its graffiti and public art, so the work we saw in Reykjavík wasn't a total surprise. Extremely artistic, modern, intelligent and well-coordinated, Reykjavík's street art is clearly done with the property owner's permission. Perhaps a bit too nice for such an anarchic art form, but very Icelandic.
For 60 kilometers between the Hvitá valley resort of Húsafell and the Þingvellir National Park, the bumpy Kaldidalur (Cold Road) cuts between glaciers and across lava fields. It takes about two hours to traverse and acts as a kind of beginner's course to the country's highlands.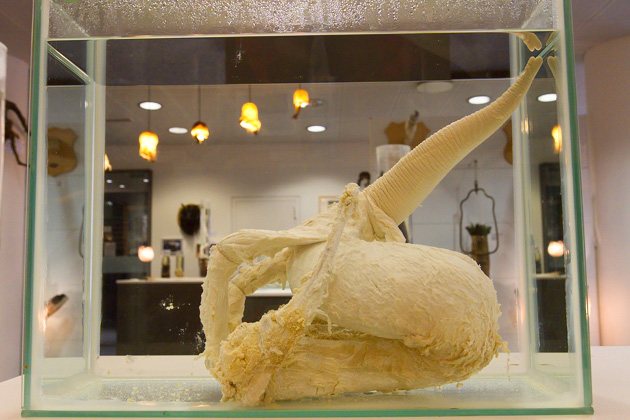 It was my birthday, and Jürgen had thought of the perfect present: a trip to the Penis Museum! After all, what could possibly delight a birthday boy more than a building full of animal dongs?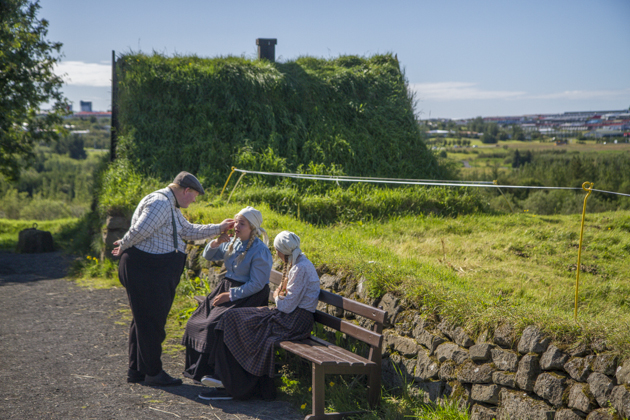 Upon arriving in the village of Árbær, I was amused by the men and women dressed in historical attire, toiling at tasks around the farm. But after an hour, I no longer registered their presence. And as the day progressed, I found myself worrying about the impending harvest back home. Would old Betsy survive another winter? Say, that's a fetching wench. I wonder whither she brings that bucket of mead, and what her dowry may be. And then my cellphone rang, snapping me back into reality.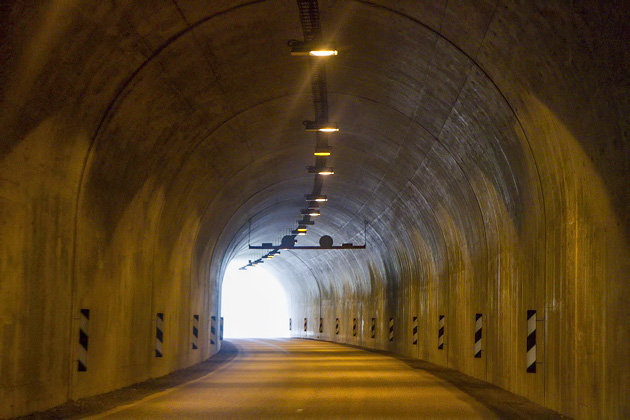 It's hard to imagine what life must have been like in tiny Suðureyri prior to 2001 and the completion of the tunnel connecting it to Ísafjörður. Today it's just a twenty-minute drive, but before the tunnel, Suðureyri was connected to the outside world only by boat.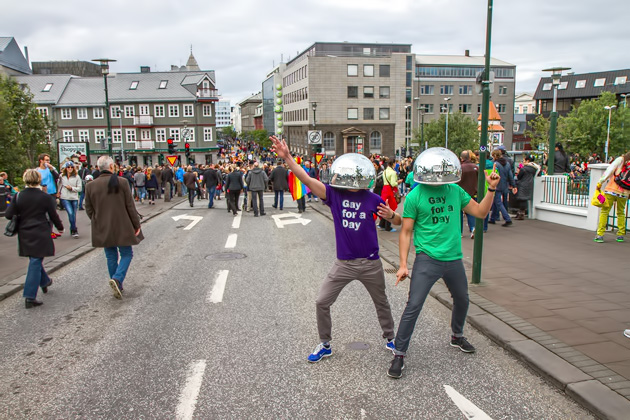 Jürgen and I have been to our share of pride parades around the world: Boston, Berlin, NYC, Spain. But we've never seen a Gay Pride quite like Reykjavík's, held annually in August. Led by its mayor, the entire city paints itself in rainbow colors and puts on an astonishing celebration of gayness.