For 91 days,
Iceland was our home. We spent three unforgettable summer months exploring some of the world's most unique nature; tramping across glaciers, entering volcanoes, bathing in hot springs, and hiking across valleys of unearthly beauty. Whether you're planning your own journey, or are just interested in seeing what makes Iceland such a special place, our articles and photographs will surely be of use. Start
at the beginning
of our adventures, visit our
comprehensive index
to find something specific, or choose one of the articles selected at random, below: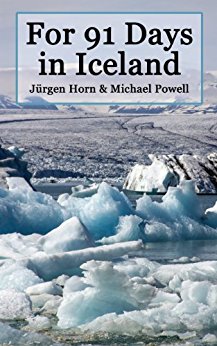 Over the course of the 91 days we spent in Iceland, we saw more otherworldly nature than in the rest of our lives combined. This tiny country on the northern edge of the Atlantic Ocean is one of the most special places on Earth, filled not just with unforgettable outdoor adventures, but with wonderful little towns and some of the friendliest people we've ever encountered.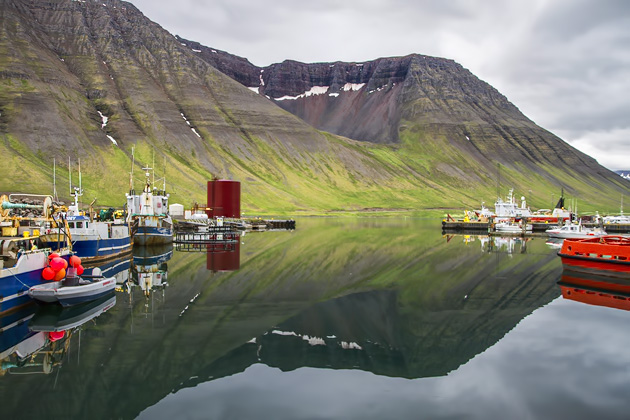 Memorably situated on a narrow spit of land which nearly cuts the Skutulsfjörður fjord in half, Ísafjörður is by far the largest town in the Westfjords. Not that it's terribly large; just over 2700 people call it home.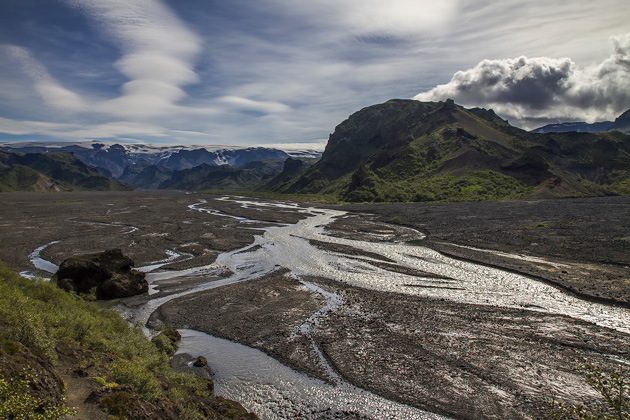 The morning after completing the 25-kilometer Fimmvörðuháls hike, we awoke with muscles so sore that just leaving our tent took almost half an hour. The last thing we felt like was more hiking, but we had six hours to kill until the bus back to Reykjavík. And in Þórsmörk, there aren't a lot of other options. More hiking it is!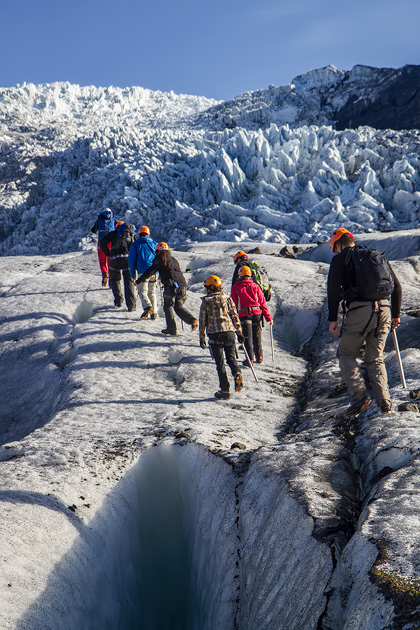 Almost inconceivably, we had lived in Iceland for three months without having been on a glacier. These massive chunks of ice account for over ten percent of the country's surface area, and exert an enormous influence over life on the island. Had we neglected them, our exploration of Iceland would have been incomplete. And so, on our final excursion, we struck off across the ice.
The daylight hours were growing shorter, but we took our leave of Iceland before the true onset of winter, when the country would be plunged into a period of almost unbroken darkness. For us, Iceland was all about the light. A light which powered long summer days. Which illuminated vistas of mountains, fjords and waterfalls. Which fought through clouds to reflect off a glacier and momentarily blind us. This light, shining on a country that didn't need anywhere near 91 days to work its way into our hearts.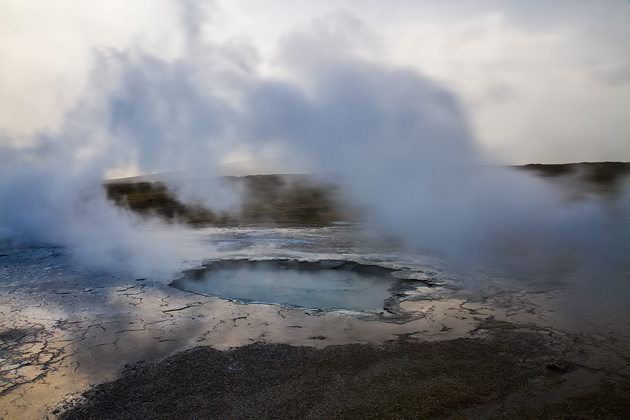 At the midway point of our journey along the Klöjur Road, we stayed overnight at Hveravellir. After hours of desolate lava fields and no signs of life (apart from the occasional shrub), we greeted this lonesome outpost like Bedouins stumbling upon an oasis in the desert.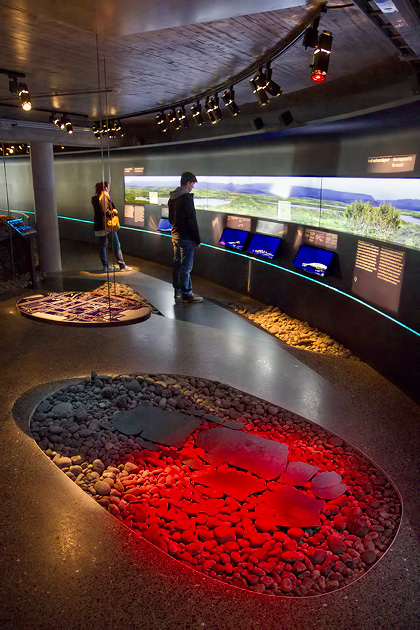 Iceland welcomed its first permanent resident in the 9th century, when Ingólfur Arnarson landed on the shores of Reykjavík. Today, most physical traces of early Viking culture have vanished, so it was a big deal when, in 2001, a longhouse was discovered in the center of the capital. After careful excavation, it's been opened to visitors as the the 871±2 Settlement Exhibition.