For 91 days,
Iceland was our home. We spent three unforgettable summer months exploring some of the world's most unique nature; tramping across glaciers, entering volcanoes, bathing in hot springs, and hiking across valleys of unearthly beauty. Whether you're planning your own journey, or are just interested in seeing what makes Iceland such a special place, our articles and photographs will surely be of use. Start
at the beginning
of our adventures, visit our
comprehensive index
to find something specific, or choose one of the articles selected at random, below: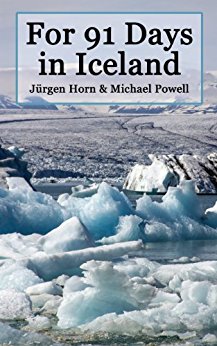 Over the course of the 91 days we spent in Iceland, we saw more otherworldly nature than in the rest of our lives combined. This tiny country on the northern edge of the Atlantic Ocean is one of the most special places on Earth, filled not just with unforgettable outdoor adventures, but with wonderful little towns and some of the friendliest people we've ever encountered.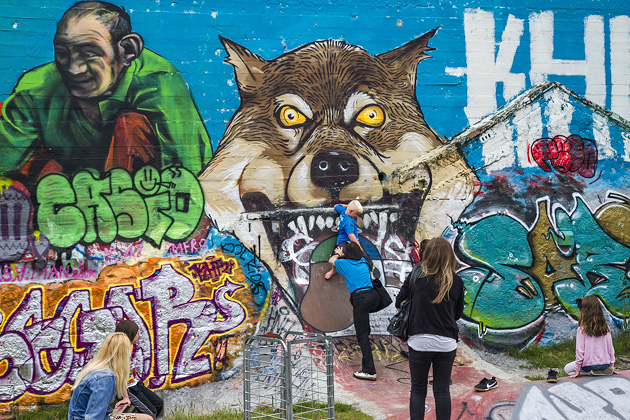 One of our favorite parts of moving to a new place is checking out the street art scene. We've come to learn that aspects of a city's personality will often be reflected in its graffiti and public art, so the work we saw in Reykjavík wasn't a total surprise. Extremely artistic, modern, intelligent and well-coordinated, Reykjavík's street art is clearly done with the property owner's permission. Perhaps a bit too nice for such an anarchic art form, but very Icelandic.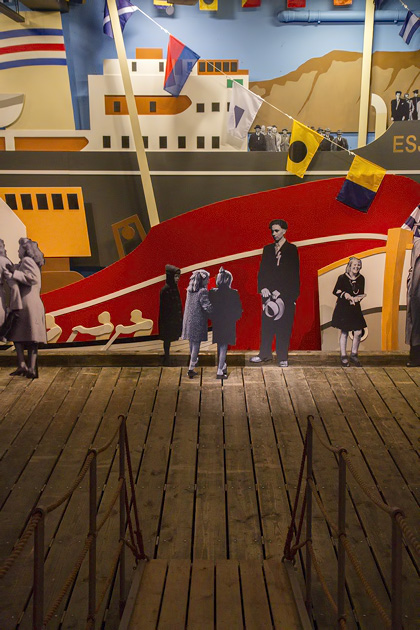 Located appropriately enough on Reykjavík's harbor, the Víkin Maritime Museum provides a comprehensive overview of the history of Iceland's fishing industry. It's a massive place which is more interesting than a fishing museum really has any right to be, and could easily eat up hours of your time.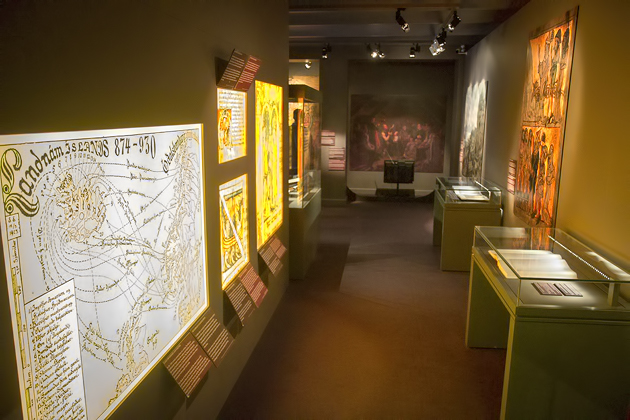 Nothing is so important to Iceland's cultural identity as its sagas. Transposed onto vellum leaf by anonymous scribes in the 13th and 14th centuries, these are the blood-soaked stories of the country's settlement. Today, the best collection can be found in the Þjóðmenningarhúsið, or the Culture House.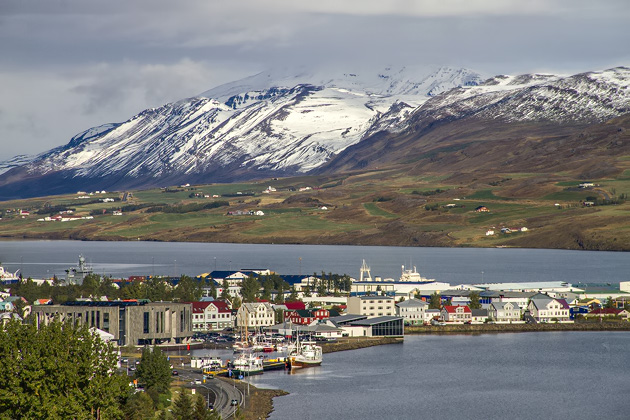 When we pulled into Akureyri, I couldn't believe my eyes. This cute little village was supposed to be the second-biggest city in the country? Come on, Iceland, stop kidding. Where's the real Akureyri? Where is this "Capital of the North" we'd read so much about? Where are you hiding it?
The daylight hours were growing shorter, but we took our leave of Iceland before the true onset of winter, when the country would be plunged into a period of almost unbroken darkness. For us, Iceland was all about the light. A light which powered long summer days. Which illuminated vistas of mountains, fjords and waterfalls. Which fought through clouds to reflect off a glacier and momentarily blind us. This light, shining on a country that didn't need anywhere near 91 days to work its way into our hearts.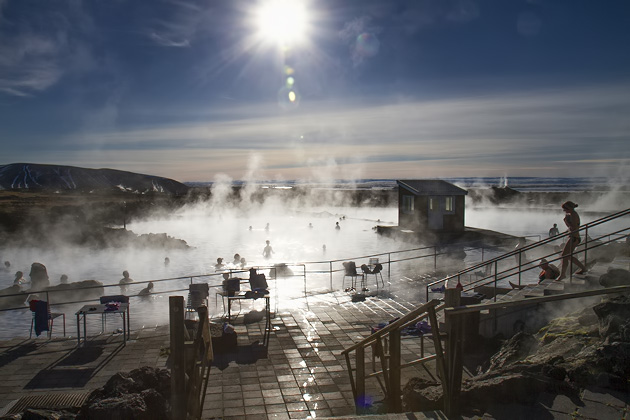 While we enjoyed our visit to the Blue Lagoon, we did have a few complaints. It was too expensive, too crowded and although the landscape of black lava was striking, it could have benefited from more variety. Iceland was apparently listening to us and taking notes, because we found all our complaints improved upon at the "Blue Lagoon of the North": the Jarðböðin Nature Baths.