For 91 days,
Iceland was our home. We spent three unforgettable summer months exploring some of the world's most unique nature; tramping across glaciers, entering volcanoes, bathing in hot springs, and hiking across valleys of unearthly beauty. Whether you're planning your own journey, or are just interested in seeing what makes Iceland such a special place, our articles and photographs will surely be of use. Start
at the beginning
of our adventures, visit our
comprehensive index
to find something specific, or choose one of the articles selected at random, below: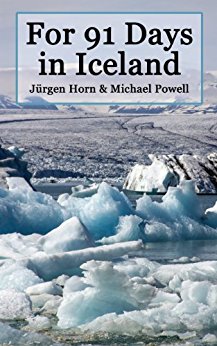 Over the course of the 91 days we spent in Iceland, we saw more otherworldly nature than in the rest of our lives combined. This tiny country on the northern edge of the Atlantic Ocean is one of the most special places on Earth, filled not just with unforgettable outdoor adventures, but with wonderful little towns and some of the friendliest people we've ever encountered.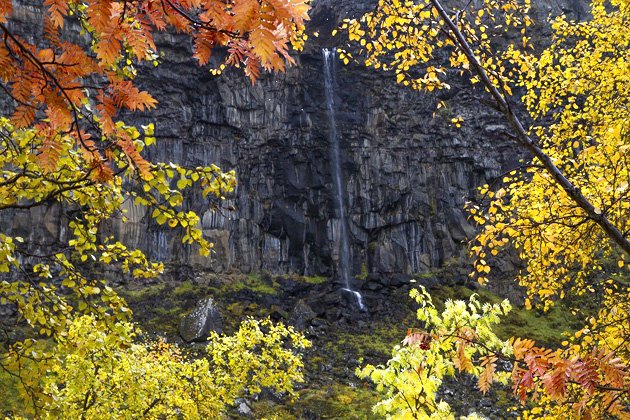 It was an early Monday morning when we visited the horseshoe-shaped canyon of Ásbyrgi. We were all alone in the park and during the two hours we spent there, we hardly spoke a word. It's the kind of place which robs your voice.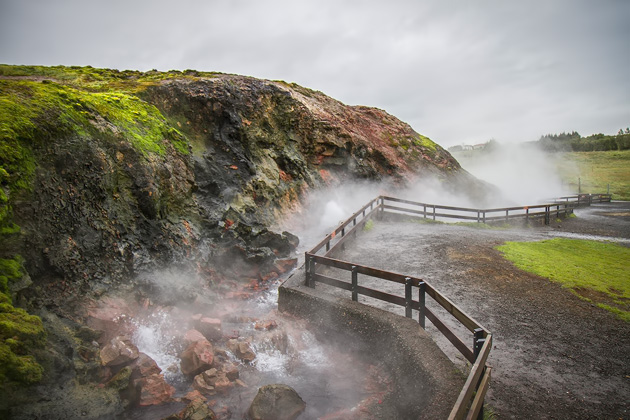 On either side of Reykholt are two remarkable water-related sights. Measured by the volume of water produced, Deildartunguhver is the largest hot spring in Europe. And Hraunfoss, or the "Lava Field Waterfall", is precisely as strange as its name implies.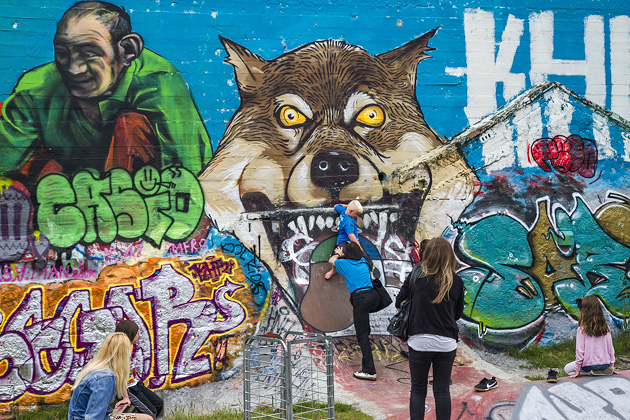 One of our favorite parts of moving to a new place is checking out the street art scene. We've come to learn that aspects of a city's personality will often be reflected in its graffiti and public art, so the work we saw in Reykjavík wasn't a total surprise. Extremely artistic, modern, intelligent and well-coordinated, Reykjavík's street art is clearly done with the property owner's permission. Perhaps a bit too nice for such an anarchic art form, but very Icelandic.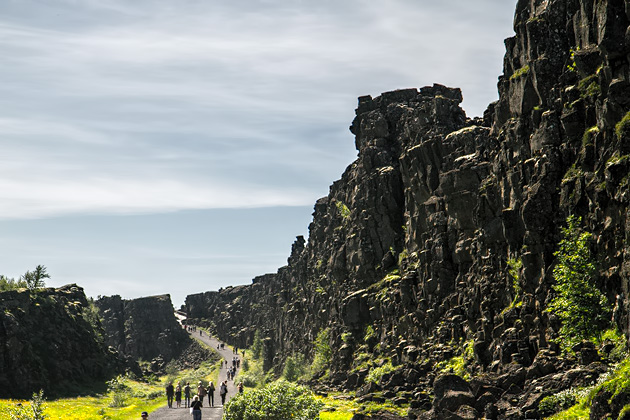 Reykjavík may be the capital, but the rift valley of Þingvellir (pronounced "thing-vet-lir") is the true heart of Iceland. Over a thousand years ago, the country's first parliaments were convened here, adding historical significance to an area of unbelievable natural beauty.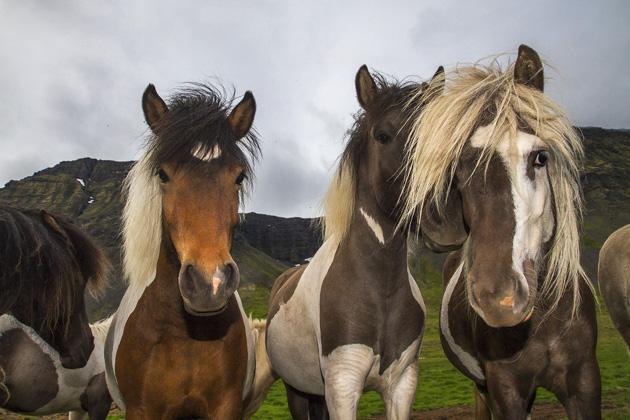 The first time I saw an Icelandic horse, it was laying on the ground, on its side. "Horses don't lay down," I thought. "It must be dead!" And then it rolled onto its back, all the way over onto its other side, and stood up in one semi-fluid movement. "It must be insane!"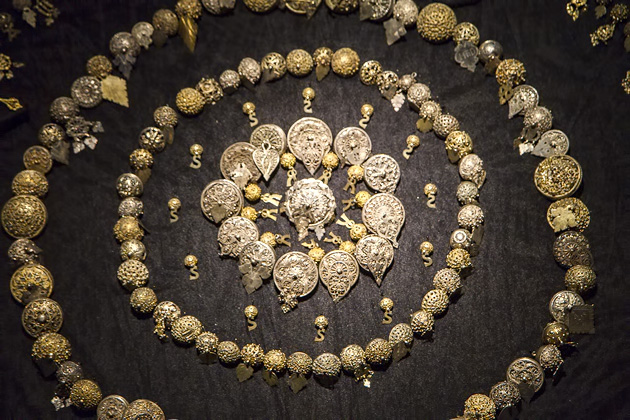 Here's a little known fact: anyone who can correctly pronounce the name of Iceland's National Museum automatically wins Icelandic citizenship. Absolutely true. The immense Þjóðminjasafn (that's THYOTH-min-ya-safin, if you feel like practicing) takes visitors on an exhausting chronological tour through Icelandic history. If you want to learn about the country and can only visit a single museum, this is the clear choice.