For 91 days,
Iceland was our home. We spent three unforgettable summer months exploring some of the world's most unique nature; tramping across glaciers, entering volcanoes, bathing in hot springs, and hiking across valleys of unearthly beauty. Whether you're planning your own journey, or are just interested in seeing what makes Iceland such a special place, our articles and photographs will surely be of use. Start
at the beginning
of our adventures, visit our
comprehensive index
to find something specific, or choose one of the articles selected at random, below: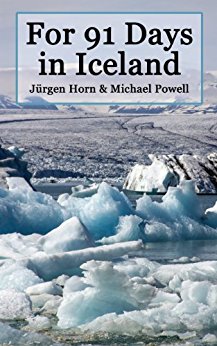 Over the course of the 91 days we spent in Iceland, we saw more otherworldly nature than in the rest of our lives combined. This tiny country on the northern edge of the Atlantic Ocean is one of the most special places on Earth, filled not just with unforgettable outdoor adventures, but with wonderful little towns and some of the friendliest people we've ever encountered.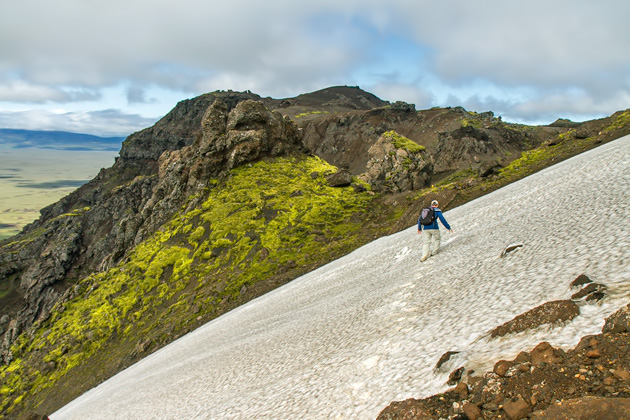 The three of us laced up our boots and started off in high spirits, excited for a day-long hike through the Hengill volcano range. A few hours later, I was alone on the top of a mountain, terrified and shouting until my throat was raw. This was supposed to have been an easy day out. Where had it all gone wrong? And where the hell was Brandt?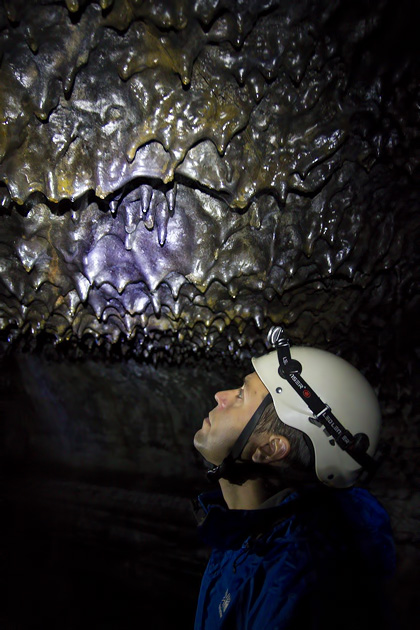 Driving around Iceland with a guidebook and a map can be rewarding, but even the most astute tourist won't find everything on their own. To reach certain places, you'll have to enlist the help of experts. That's what we did, in order to explore a secret lava cave and an amazing hot spring.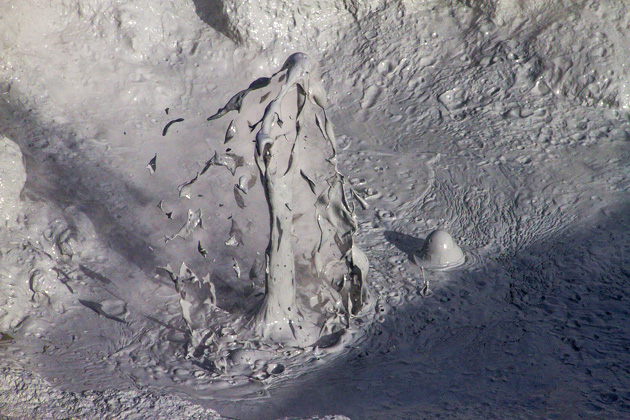 Like an irritable old codger fed up with the neighbor kids trampling his flower bed, the Earth has posted "No Trespassing" signs all over Iceland. "Nothing says Stay Away better than a hissing pool of mud," reasons the Earth. "And what's more, I'll make it stink of sulfur!" Makes sense, but what do we humans do? We turn it into a tourist attraction! Man, are we annoying.
"Don't go chasing waterfalls". Words of advice from TLC, the greatest American girl group of the 1990s. No doubt it's a catchy refrain, but what a terrible message! Why should three women who achieved their own dreams dissuade their fans from "chasing waterfalls"? To stick to the rivers that they're used to? I suspect T-Boz and co. were trying to nip future competition in the bud. And it's not just bad advice on a metaphorical level. As we've discovered in Iceland, waterfall-chasing can be very rewarding indeed.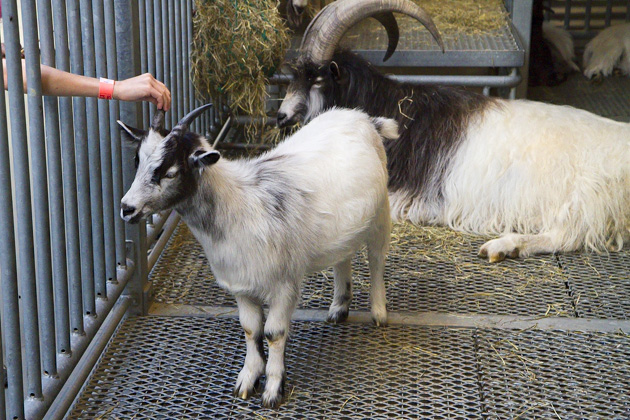 Not all that many animals are native to Iceland, and those that do exist can be notoriously difficult to spot in the wild. So if you want to see creatures like reindeer, seals and foxes, and don't have time to scour the coasts and countrysides, head to the tiny Reykjavík City Zoo.
Like most countries, Iceland has its share of legends from the time of its founding. But unlike most countries, Iceland's legends are about Vikings, guaranteed to be bloody and exciting. For the uninitiated, the country's sagas have been brought to life in the excellent Saga Museum.